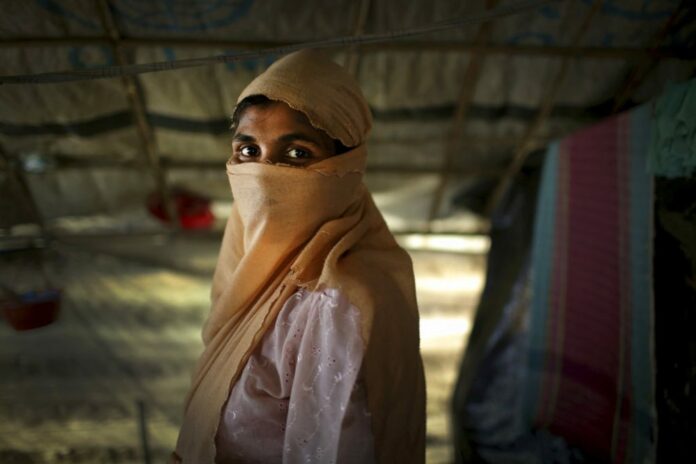 UNITED NATIONS — A U.S. government investigation has found that Myanmar's military targeted Rohingya civilians indiscriminately and often with "extreme brutality" in a coordinated campaign to drive the minority Muslims out of the country.
The hard-hitting State Department report released Monday is based on a survey this spring of more than 1,000 refugees among the hundreds of thousands who have fled the crackdown to neighboring Bangladesh in the past two years.
The 20-page report does not say whether the abuses constitute genocide and crimes against humanity, as U.N. investigators have surmised.
But the U.S. findings make grim reading and are likely to reinforce calls for the Trump administration to make that determination and strengthen sanctions against the Southeast Asian nation.
Most of those interviewed had witnessed a killing, and half had witnessed sexual violence. Rohingya identified the military as the perpetrator in 84 percent of the killings or injuries they witnessed.
"The survey reveals that the recent violence in northern Rakhine State was extreme, large-scale, widespread, and seemingly geared toward both terrorizing the population and driving out the Rohingya residents," the report says.
"The scope and scale of the military's operations indicate they were well-planned and coordinated. In some areas, perpetrators used tactics that resulted in mass casualties, for example, locking people in houses to burn them, fencing off entire villages before shooting into the crowd, or sinking boats full of hundreds of fleeing Rohingya."
The bloodshed has catapulted Myanmar, also known as Burma, back into the ranks of renegade nations where it languished for years when it was ruled by a military junta. The International Criminal Court's chief prosecutor also announced last week she is launching a preliminary investigation into the deportations of Rohingya from Myanmar into Bangladesh.
Amnesty International USA said the State Department had missed an opportunity to make a legal determination of crimes against humanity, sending a worrying message about Washington's willingness to seek justice for atrocities just under international law.
"The United States' words mean nothing if it fails to pursue genuine accountability for victims and their families," advocacy manager Francisco Bencosme said.
British Foreign Secretary Jeremy Hunt hosted a meeting Monday of more than one dozen foreign ministers on the sidelines of the U.N. General Assembly to discuss the Rohingya crisis.
He said in a statement that Myanmar's military leaders "must face full accountability for any atrocities committed" and that if conditions haven't improved for the 1 million people affected by the crackdown in Rakhine State in a year's time, "then we have failed as an international community."
U.S. Ambassador Nikki Haley announced $185 million in new humanitarian assistance, mostly for Rohingya refugees in Bangladesh. She called on the Myanmar government "to do more to hold those who have engaged in ethnic cleansing accountable for their atrocities?."
Myanmar, a majority Buddhist nation which is now formally under civilian rule, has denied abuses by its military.
But the U.S. report, coming on the heels of an extensive U.N. fact-finding mission that recommended military leaders be prosecuted for genocide, will make it increasingly difficult for the government to rebut international criticism.
The report found that in the two months following August 2017 — when attacks by Rohingya militants on security forces triggered massive retaliation — satellite imagery show that more than 38,000 buildings were destroyed by fire in Rakhine state. In many areas, refugees said security forces used flamethrowers or incendiary devices to burn down houses and to kill and injure Rohingya. Sexual violence is also reported as having been widespread.
"Two police from my village raped me," the report quotes an unnamed 23-year-old woman as saying. "I know these men by sight, but not their names. After they were done, they told me to leave the country, this is not your country."
Among the litany of abuses that refugees said they witnessed:
—Soldiers burning or urinating on Qurans.
—Victims of violence being decapitated or dismembered.
—Infants and children being beaten or killed
—Soldiers attacking women, and their infants, during or just after childbirth.