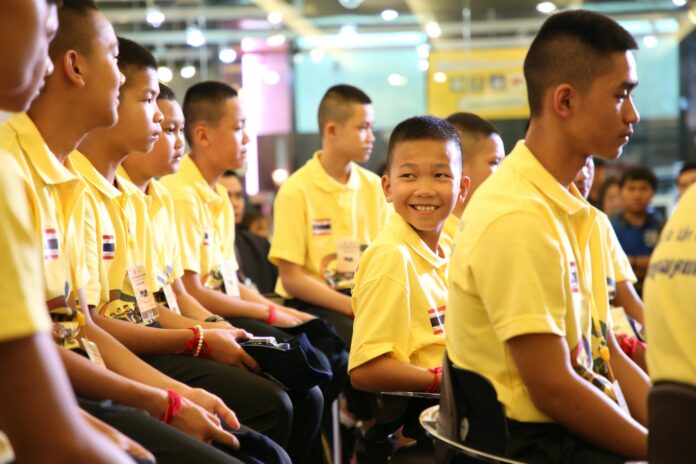 BANGKOK — The Wild Boars football team and their families will make their first trip abroad next month to attend the the Summer Youth Olympics in Argentina, Thailand's International Olympic Committee announced Monday.
All expenses for their stay in Buenos Aires, which will be the boys' first trip overseas since being thrust into the spotlight, will be covered by the international committee, according to Thai committee member Patama Leeswadtrakul. The games will be held Oct. 6 to 18.
She said some Chiang Rai officials involved in July's dramatic rescue operation may accompany the team. All will stay in the athlete's village where no press will be allowed access to them.
Beside attending the opening ceremony and seeing the games, the young footballers will also play a friendly match with youth Olympic athletes, Patama added.
There are unconfirmed rumors the team will continue their journey with a trip to the United States to meet the press at the Thai Consulate in New York City and appear on television talk shows.
The 12 boys and their coach were rescued from a flooded cave in Chiang Rai province after an 17-day ordeal in July. Their situation captivated the world's attention, and they had to turn down offers to be whisked to the World Cup, which was winding up at the time.