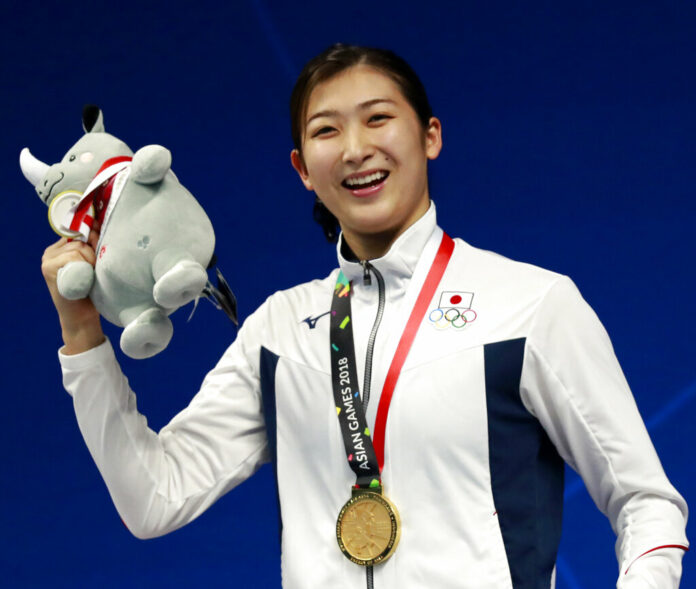 TOKYO — Japanese swimming star Rikako Ikee has been diagnosed with leukemia less than 18 months before the Olympics in Tokyo.
The 18-year-old Ikee won six gold medals at the Asian Games in Jakarta last year and was tipped to be one of the faces of the 2020 Olympics in her home country.
She posted on her verified Twitter account Tuesday that her illness surfaced when she got tests after returning from a training trip to Australia.
She says, "I still can't believe it, and I am in a state of confusion."
Ikee expressed hopes for recovery but acknowledged she could not compete for a while.
"I will take some days off for now and focus on my treatment to do my utmost so that I can show you as soon as possible an even more powerful Rikako Ikee," she said.