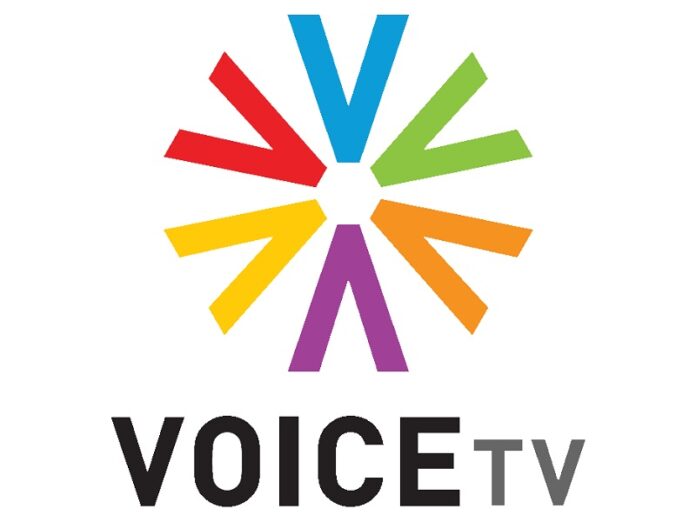 BANGKOK — A television channel previously sanctioned by authorities for its content has again been ordered off the air.
Voice TV will be taken entirely off the air Tuesday for 15 days by order of broadcasting regulators on the basis of rules put in place by the ruling junta several years ago.
"Several news items from the station run the risk of causing confusion and inciting conflict or divisions in the kingdom. The regulator is using its power as stated by [military junta] order No. 97/2014," The National Broadcasting and Communication Commission said Monday.
Voice TV was founded by Panthongthae Shinawatra, the son of ousted, fugitive former premier Thaksin Shinawatra. He is also a member of the Pheu Thai Party which led the military-ousted government of Thaksin's sister, Yingluck Shinawatra.
Since the May 2014 coup, the station has now been warned and punished by full or partial shutdown or suspension of specific programs 18 times, according to Pinpaka Ngamsom, Voice's online editor. The longest period Voice TV went dark previously was at the time of the coup, from May 20 to June 14.
Voice TV CEO Mekin Petplai said the company would petition the Administrative Court to be compensated for damages worth 100 million baht for the times it has been shut down since the junta took power.
He added that the station has been selectively punished and that the media needs freedom prior to elections.
A source from the channel said the suspension would begin at 3pm. The source later said the channel would go off air at midnight.
The order comes less than a month and a half before promised general elections.
Voice TV news host Sirote Klampaiboon said by phone Tuesday that the order was inappropriate and unfair given that junta leader Gen. Prayuth Chan-ocha uses free airtime to promote his views in a nationally televised program every Friday evening.
Asked if the action was taken due to the station's affiliation with Panthongthae or perception it is pro-Thaksin, Sirote said Voice TV is not the only party with owners affiliated with politics. He said it endeavors to be fair and has invited leaders from pro-junta parties onto its programs in the past.
Going off the air places further financial strain on the station, which has struggled with losses and layoffs.
"Fifteen days is a lot," Sirote said.
Related stories:
Voice TV Suspends 2 Commentators, Says NBTC Forced It
Voice TV Program Suspended Over Junta Criticism
Embattled Voice TV to Announce Major Layoffs: Sources
Govt Orders Voice TV Off Air Starting Midnight
Voice TV's 'Daily Dose' Ordered Off Air for Discussion of Courts & Military