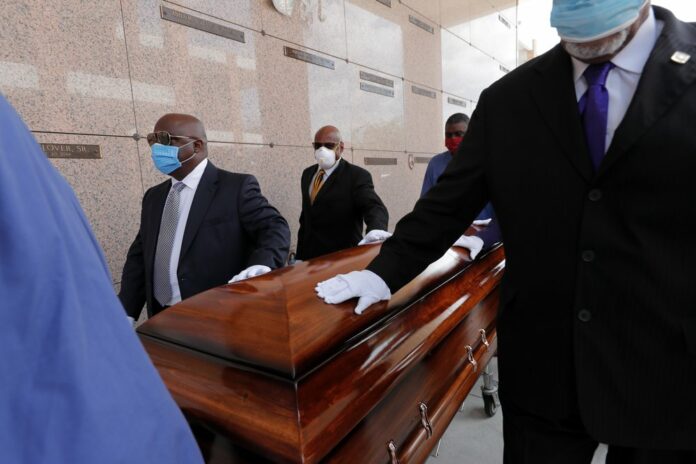 The number of Americans dying from COVID-19 is surging again.
The daily death toll began falling in mid-April, and it continued to fall — until about a week ago. Daily reported deaths in the U.S. have increased from 578 two weeks ago to 664 on July 10, according to an Associated Press analysis of data from Johns Hopkins University's seven-day rolling average.
That's still well below the heights hit in April, but researchers are expecting deaths to rise for at least some weeks still as infections soar.
Overall, more than 135,000 people in America have died as a result of COVID-19, according to Johns Hopkins. As a reminder, Trump in April predicted a death toll of "substantially below 100,000." In May, he predicted deaths could reach 100,000.
And now, the CDC's latest model forecasts as many as 160,000 deaths by the end of August.
The Trump administration has yet to offer any kind of comprehensive, coordinated federal response. There was one noteworthy change over the weekend, however: The president wore a face mask in public for the first time.