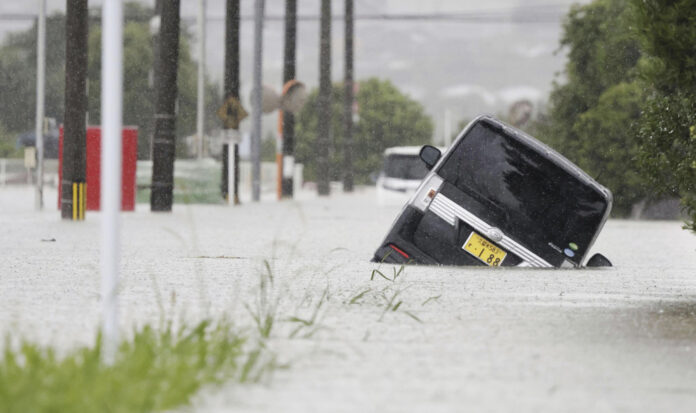 KYODO – Heavy rain pounded parts of Japan's southwestern region Monday, leaving one woman dead and prompting the weather agency to issue its highest level of alert.
The Japan Meteorological Agency warned of landslides and floods in Fukuoka Prefecture and neighboring Oita, calling on residents to immediately take measures to secure their safety.
An elderly woman was confirmed dead after she and her husband were found trapped in a house engulfed in mud due to a landslide in Soeda, Fukuoka, local authorities said. The husband survived.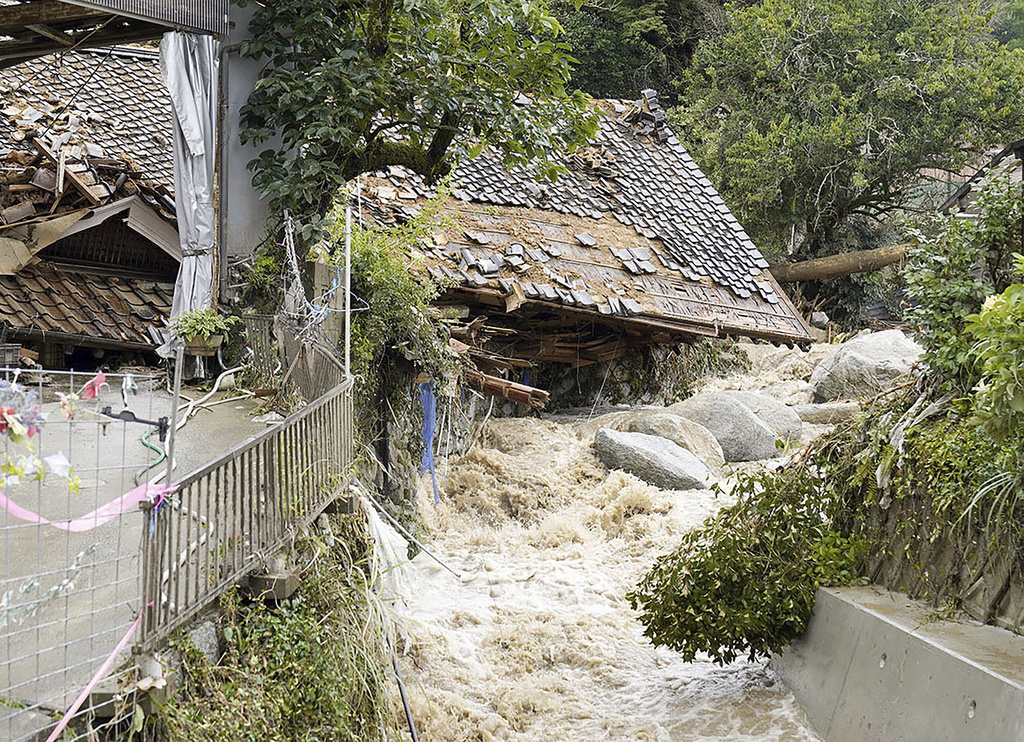 In the prefecture, three others were also confirmed dead, including one apparently washed away by a flooded river while riding in a car in Kurume, they said.
One of the deceased was a man found after mud inundated at least seven houses in the city. He was among six people rescuers initially could not contact but have since been accounted for.
In Karatsu, Saga Prefecture, a landslide hit two houses, according to local authorities. A woman found by rescuers showed no vital signs and was confirmed dead later, while two men remain unaccounted for.
In Oita, a woman in her 50s was missing after reportedly being swept into a river in Nakatsu, local authorities said.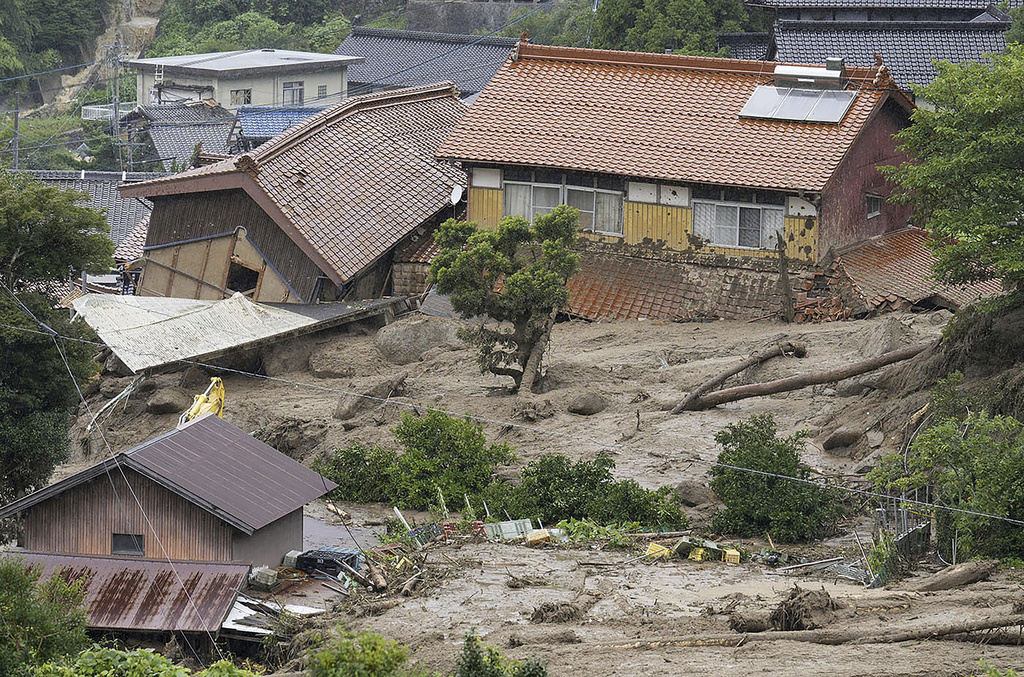 Due to the heavy rain, bullet train services between Hiroshima and Hakata stations on the Sanyo Shinkansen line, as well as Hakata and Kumamoto stations on the Kyushu Shinkansen line, were temporarily halted, their operators said.
Kurume logged 24-hour precipitation of 402.5 millimeters as of 4 p.m., the highest ever recorded there, according to the weather agency.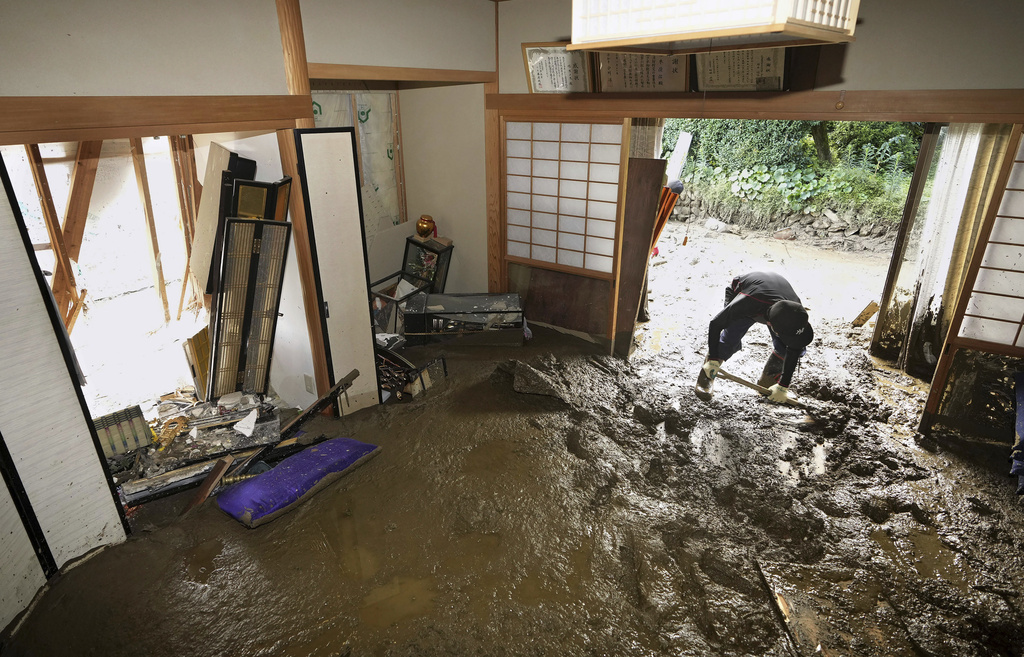 An active seasonal rain front is expected to stay over the Japanese archipelago through Tuesday, and an unstable atmosphere will likely affect wide areas in western to northern Japan, it said.
Prime Minister Fumio Kishida met with Koichi Tani, his disaster management minister, at the premier's office to be briefed on the extent of damage due to the rain.
Kishida, who is scheduled to visit Lithuania and Belgium this week, told reporters that he will decide early Tuesday whether to make the tour later that same day as planned.
________
XINHUA – Two person has been confirmed dead while seven others are still missing after a landslide hit a highway construction site in central China's Hubei Province on Saturday, local authorities said Monday.
The landslide struck a construction site in Yueshan Village, which is located in the Tujia Autonomous County of Wufeng in Yichang City, at approximately 4 p.m. Saturday. Nine people — all construction workers — were initially reported missing, and five were reported injured.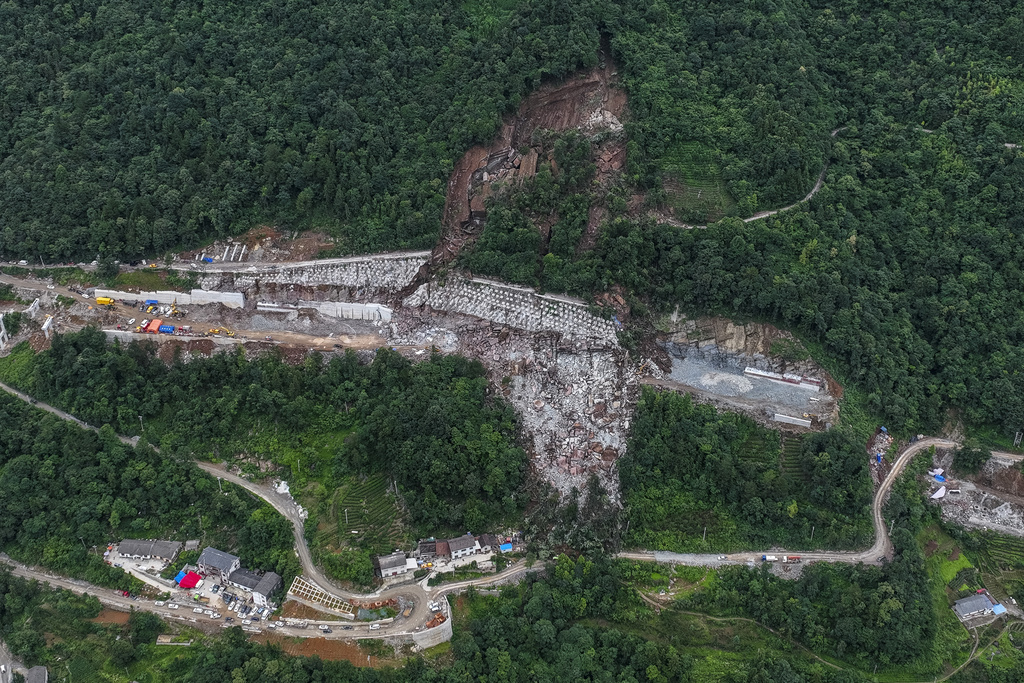 According to the rescue headquarters, one missing person was retrieved at 5:05 p.m. Monday, but showed no vital signs. The first death was reported on Sunday.
Hundreds of rescue workers are using more than 500 rescue devices and heavy machinery to continue search operations for the seven people who are still missing.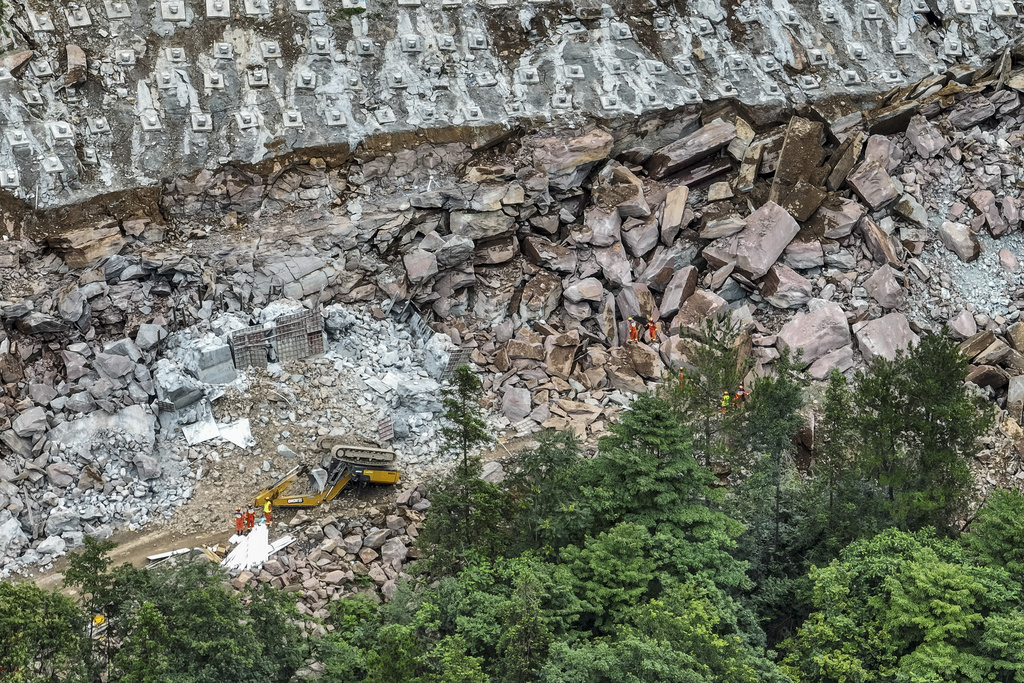 Rescue official Wang Mougang said the rescue efforts are complicated as more than 500,000 cubic meters of rock and earth have buried the site, and there remains a risk of further geological disasters.
The Ministry of Emergency Management has activated a level-four emergency response to geological disasters and sent a working group to the site to guide emergency handling.