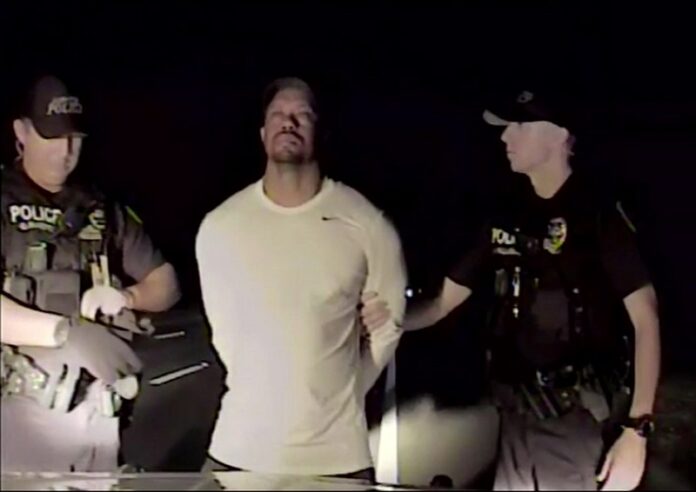 BIRMINGHAM, Alabama — Tiger Woods inspired a generation of minority golfers when he burst on to the scene as a charismatic young star who won tournaments with laser-like focus and power. Suddenly, golf was cool.
Today, some of those same people who were among Woods' most loyal fans are watching his downfall with sadness after his recent DUI arrest. They're still playing and watching his sport, but they see a man who appears broken and never really embraced the part of an ethnic and racial role model.
Debert Cook, publisher of the African American Golfer's Digest, said the clubhouse talk among her and other black golfers sometimes turns to Woods and his convoluted legacy.
"People really have said they are disappointed in his performance, and there's even a lot of push back upon why should we even consider this brother part of our community when he has not really been involved," she said.
"He's one of us but he's not one of us."
Woods' late father Earl was African-American, American Indian and Chinese; his mother Kultida is a native of Thailand who has Chinese and Dutch ancestry.
Many American blacks embraced Woods as one of their own, but he described his ethnicity as "Cablinasian." Black people didn't know what to make of that, Cook said.
The police who arrested Woods in Florida listed his race as black, something people were quick to point out on social media. "Only the Black part of Tiger Woods got arrested. The Asian part still has a clean record," said one Twitter post.
Woods, who has described himself as a "brown dude," already had won more than two dozen tournaments when Vernel Bennett first picked up a club. Bennett, 66, president of the United Black Golfers Association, said golf overall has been hurt by Woods' troubles – first the sex scandal at the end of 2009 that shattered his image and led to divorce from Swedish model Elin Nordegren, and more recently injuries and his DUI arrest.
"I think fewer people in general are watching the game since Tiger got out. It's not just blacks," he said.
Not that there were that many minorities playing golf even when Woods was in his heyday.
A study on minority participation in golf published by the National Golf Foundation seven years ago found that only a fraction of minorities play golf compared with whites, with blacks playing the most infrequently. Of 27.1 million total U.S. golfers in 2010, the study found, only 1.4 million were black.
The 2008 financial crash hurt many recreational activities, the study found a general decline in the sport. The largest percentage of black players in the study were men in their 30s – those who would have been in their formative years when Woods was so hot.
Woods left Stanford and turned pro in 1996. He has 79 career victories (No. 2 to Sam Snead), including 14 majors (No. 2 to Jack Nicklaus).
The magazine publisher said Woods "introduced golf to an entirely new community."
"He was a god to people who never even paid attention to golf," said Cook, whose magazine often publishes article about Woods.
Woods' popularity did not lead to an increase of black players on the pro tour or in college golf.
In the 21 years since Woods started playing as a pro, no other African-American has won a PGA Tour event and only Harold Varner III plays on the major tour. The 26-year-old is ranked 138th. Joseph Bramlett, 29, played on the PGA Tour in 2011, but is now on the Web.com tour.
Only a few black golfers have made an impact in college, and even many historically black colleges have filled out rosters with white players and players from overseas.
Most Woods' news lately has been about his personal problems, and that's not bringing more young minorities to the golf course. Military retiree Doug Carey said Woods' legal problems are "due to stupidity" and won't dissuade minorities who began playing golf after catching the Tiger bug years ago.
"They got addicted to it when he was in his prime," said Carey, who plays and works at the city-owned Roebuck Golf Course in Birmingham.
Now 41, Woods hasn't won a PGA tournament since 2013, and his mugshot following his weekend arrest showed a sleepy-eyed man who appeared nowhere near the top of anyone's game.
Woods, who had back surgery five weeks ago, was released on his own recognizance and blamed the episode on prescription medications.
In a statement, Woods apologized and pledged to "do everything in my power to ensure this never happens again."
That's good, Cook said, and people once drawn to golf by Woods generally want the best for him. But the relationship between Woods and his minority fans has changed, perhaps permanently, she said.
"For a lot of people he has fallen off their hero list," said Cook.
Story: Jay Reeves