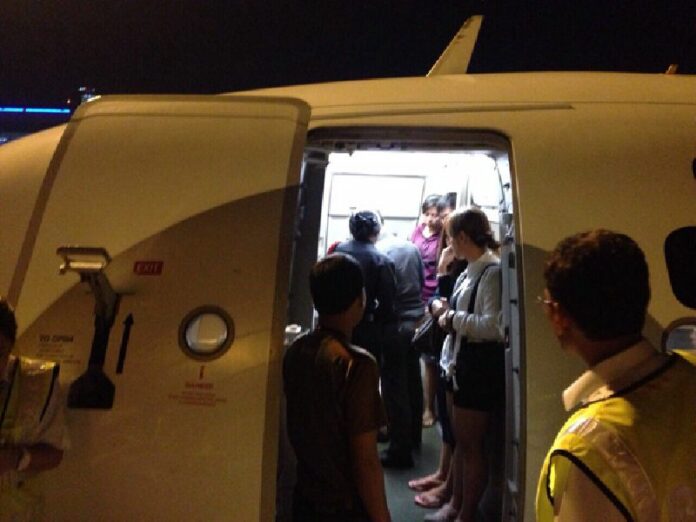 BANGKOK — A Tigerair flight out of Chiang Mai had to make an emergency landing Tuesday evening after a passenger died on board.
After departing at 4:36pm, flight TR2177 was forced to land at Suvarnabhumi Airport at 6pm after Singaporean national Seet Ngow Chai died en route to returning home to Singapore. His Thai wife told tourist police that he had a congenital disorder and she believed his death was natural.
The 58-year-old man was travelling with five members of his family. His body has been brought to to the Institute of Forensic Medicine for autopsy.