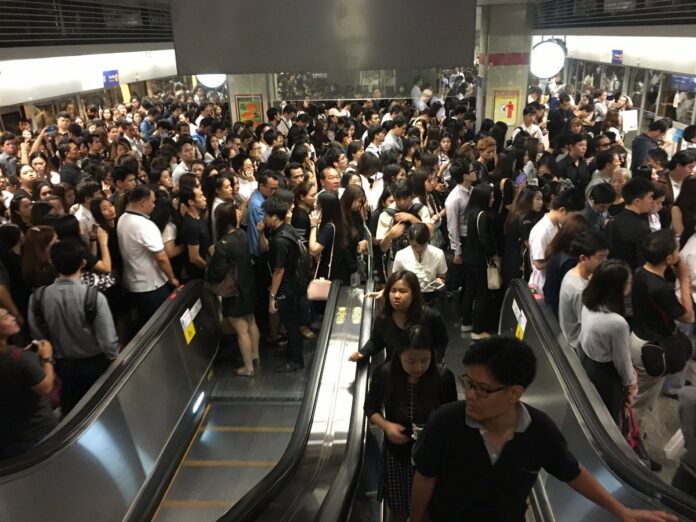 BANGKOK — Monday got off to an unpleasant start for many commuters as the MRT subway system was suspended for over two hours.
MRT officials announced just before 8am that service would be disrupted for 20 minutes. The transit system then announced again about 15 minutes later that it would be extended another 20 minutes, before saying it would take another half hour at about 9:30am.
MRT Hua Lamphong and MRT Samyan were closed at about  8:30am due to "operational difficulties."
Service reportedly resumed after 10am. Commuters were advised to change trains at MRT Rama 9 and MRT Queen Sirikit National Convention Center.
Many passengers reportedly remain stuck at stations.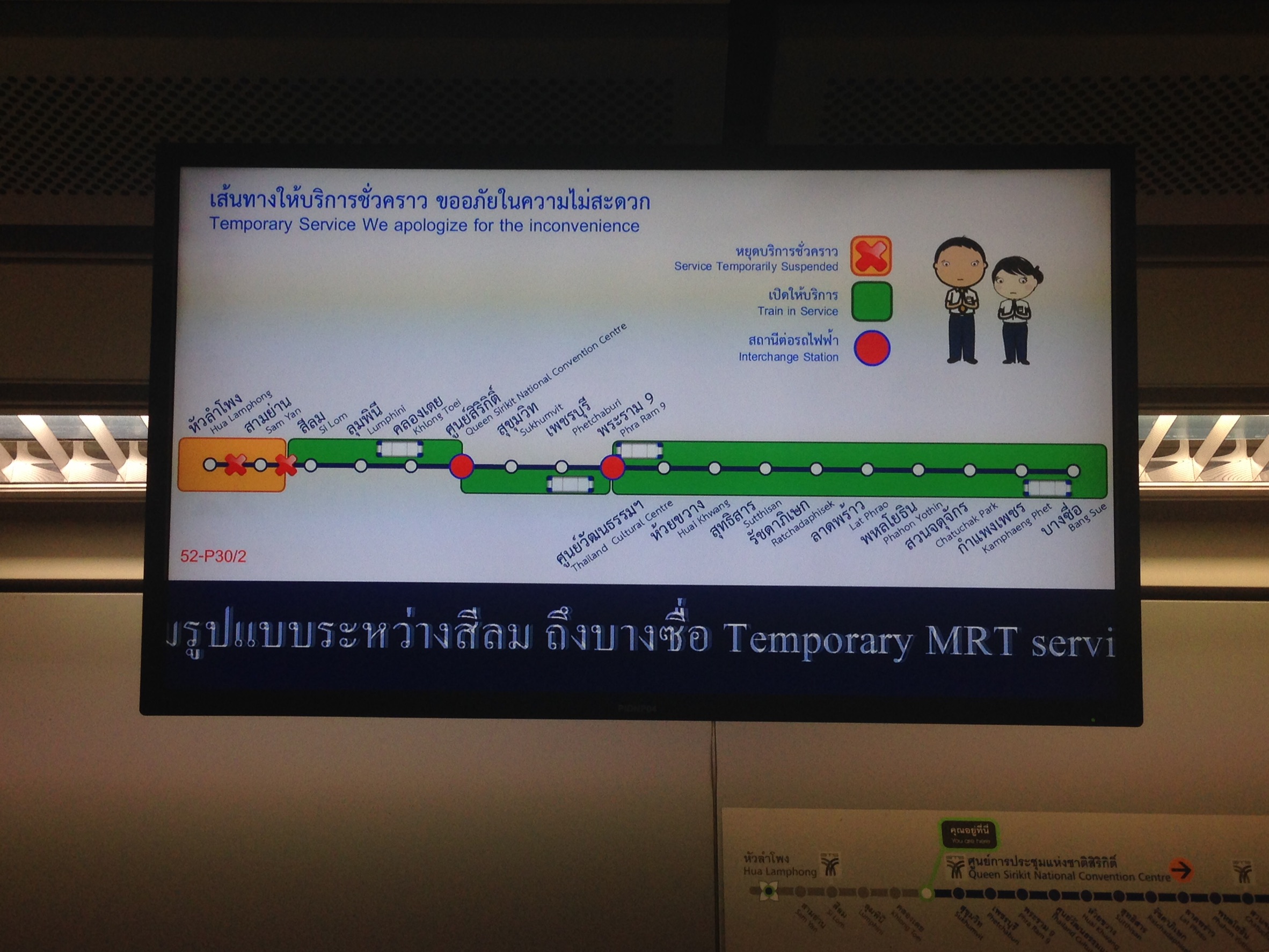 https://twitter.com/jtttsu/status/795441525622607872
จาก MRTบางซื่อ 8.00น.ถึงส.พระรามเก้า 8.35น.สถานการณ์ยังไม่ดีขึ้น คนล้นสถานี #ภาพMRT พระรามเก้าขณะออกจากขบวนรถ และ ผดส.ขณะรอรถ @js100radio pic.twitter.com/pjSZPsTGGP

— Dong Sainoi (@donnydnine) November 7, 2016