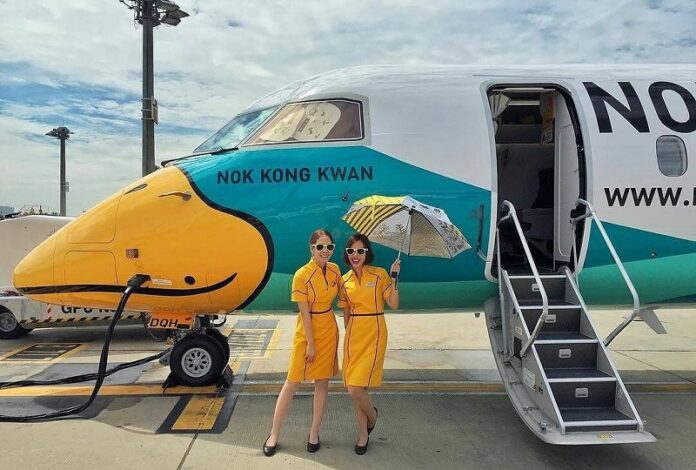 BANGKOK — Three low-cost airlines raised airfares for domestic flights by 150 baht in response to a nearly twenty-fold increase in fuel taxes.
AirAsia, Nok Air and Thai Lion Air agreed Tuesday to raise fares one week after a higher tax rate – 1,900 percent higher – for jet fuel went into effect. The new rate, only applied to domestic flights, increased the duty from 0.2 baht per liter to 4 baht per liter.
The Excise Department said the new rate would level the transportation playing field as the tax for petrol has increased to over 6 baht per liter.
As low-cost air travel has surged in recent years, bus operators have complained they have lost business.
Top excise official Somchai Poolsavasdi said Friday they expect to see an additional 4 billion baht in tax revenue annually.
AirAsia's faire increase began today. Nok Air and Lion Air will start add it to their fares starting Monday.
Other airlines such as Thai Airways and Thai Smile Airways said they were still considering what to do but were likely to follow suit.