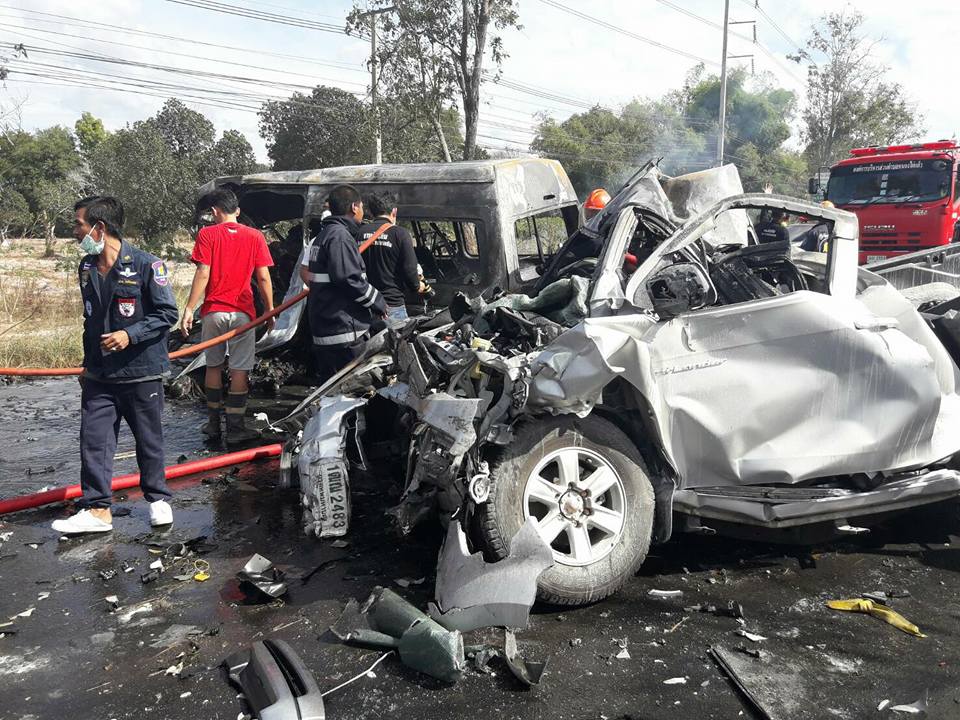 BANGKOK — The junta used its absolute power Tuesday to mandate everyone must buckle up for safety, whether they are in a car, truck or riding a public van.
Saying the extralegal measure will save lives during Songkran, junta leader Prayuth Chan-ocha used Article 44 to order that all passengers must wear seat belts, not just drivers and passengers in the front seats as required under the law.
Those who fail to do so will be fined. Those who don't pay up within 15 days will be unable to register their vehicles, the order says.
The seat belt order invoked under the self-granted powers of the military regime's interim constitution was one of two road safety decrees to come out Tuesday. They come nearly three months after New Year road fatalities spiked with 25 killed when a fatigued van driver plowed into a truck in Chonburi province.
The other allows the authorities to revoke driver's licenses and operating licenses for public van  for up to six months if they are found to have broken the law. That includes additional penalties for reckless driving which causes accidents to carrying more than 13 passengers.
Two orders signed by Gen. Prayuth said existing laws were ineffective in preventing the loss of life on the road, especially during the long holidays when traffic peaks during the so-called Seven Dangerous Days.
"Therefore it is necessary to have an additional measure to keep passengers and road commuters safe," read the order pertaining to public vans.
That order also instructs the Department of Land Transport to issue specific regulations on van model per safety standard and extended the insurance to cover all passengers.
Thailand has some of the highest rates of road fatalities in the world. In anticipation of the upcoming Songkran holidays, road safety advocates on Tuesday urged motorists to install dashboard video cameras.
Related stories:
Motorists Urged to Get Dashcams for Songkran
Students, Teachers Die in Field Trip Bus Plunge
Lopburi Driver Speeds Bus Into Truck, Dies
1 Dead, 40 Injured as Tour Bus Carrying Students Overturns: Driver Charged
Chonburi Wreck: Van Driver Was Sober but Sleepy