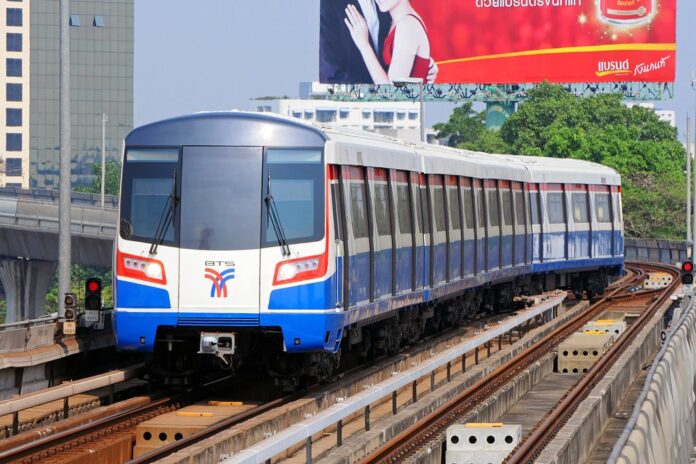 BANGKOK — Starting on Saturday, commuters must pay another 5 baht to get to the newest stations at the end of the BTS Skytrain's two lines.
The flat fares charged to reach the last five eastern stations along the Sukhumvit Line (Bangchak to Bearing) and four western stations of the Silom Line (Pho Nimit to Bang Wa) will increase by 5 baht starting tomorrow.
That means the current maximum fare of 52 baht to reach the furthest stations will increase to 57 baht. Fares for seniors will increase by only 2 baht.
The Sukhumvit Line's newest station will open Monday. BTS Samrong, located at Soi Sukhumvit 80, is the first of nine stations that will eventually extend the popular rail service 13 kilometers toward the Gulf of Thailand.
There will be no additional fare incurred for traveling to the new station.
Related stories: