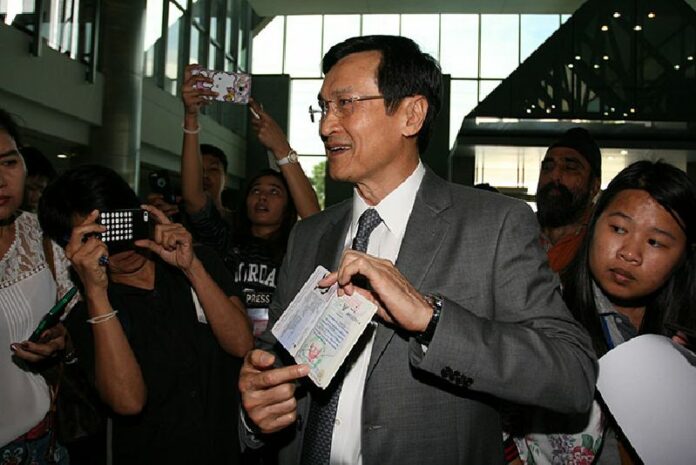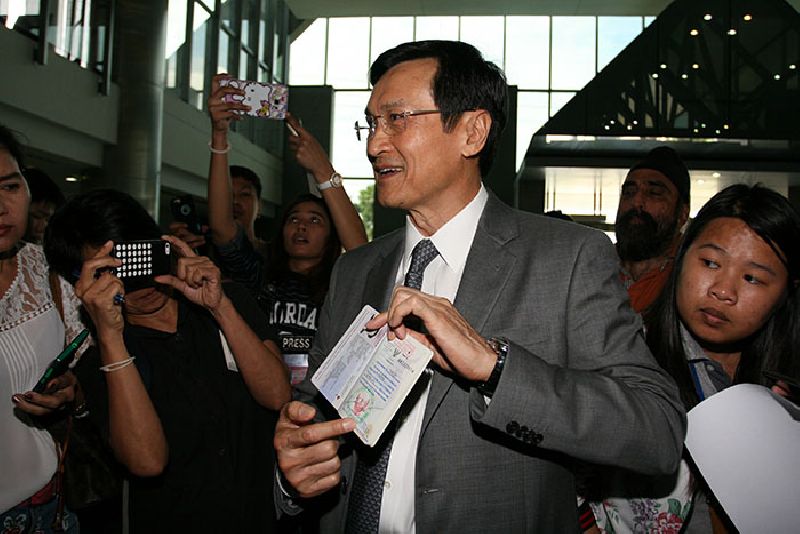 BANGKOK — Taking away the passports of a cabinet member in the former elected government was a "serious violation" of his fundamental rights, the Central Administrative Court ruled today.
Nearly two years after the Foreign Ministry revoked the passports of former Education Minister Chaturon Chaisang, reportedly on the order of junta leader Prayuth Chan-ocha, the court issued a terse ruling this morning that doing so violated Chaturon's rights.
"The cancellations were done without necessary reason … and constitute a serious violation of the plaintiff's fundamental rights and the decision was not in line with the law and is unfair to the plaintiff," it stated.
The Pheu Thai Party member, who also served as deputy prime minister under Thaksin Shinawatra and has been a persistent junta critic since the 2014 coup, said he was glad.
"I am glad that I got my passports back, but what's more important is our basic human rights and rights as Thai citizens. This ruling will make government officials and various agencies refrain from using their power to violate basic rights of people unnecessarily or discriminating," Chaturon told Khaosod English after the ruling. "I am glad I received justice."
It was unclear as of press time if the Foreign Ministry would appeal.
Chaturon still must seek approval from a military court to travel abroad since he face charges over refusing to appear on the order of the junta in the immediate aftermath of the May 2014 coup. He was arrested five days after the coup was staged while speaking at the Foreign Correspondents' Club of Thailand.
Chaturon's right to travel was revoked in August 2015. Speaking later, Prayuth said it was punishment for his criticism of the military regime and warned other dissidents the same could happen to them. Chaturon sued for the return of his passports in the Administrative Court in January 2016.
Chaturon said he plans to visit China and Germany for medical treatment. He said he suffers from a weak immune system and knee pain. The politician, whose bank accounts remain frozen by the junta since after the coup, added that only one of his three passports has yet to expire.
Correction: Chaturon's assets were frozen following the coup, not in August 2015.
Related stories:
Letters Show Prayuth Ordered Passports Pulled From Former Education Minister Jaturon
Pheu Thai's Chaturon Fights for Right to Travel
Critic's Passport Revoked as Junta Reaffirms Ban on Criticism
Fugitive Ex-Minister Arrested During Interview With Foreign Media