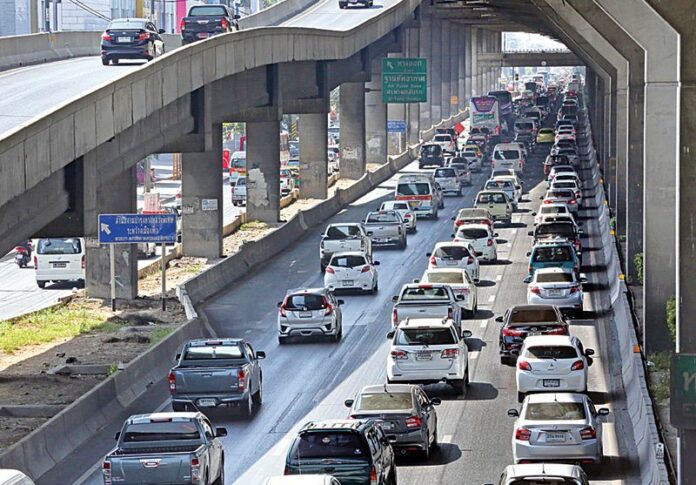 BANGKOK — Those planning to travel Bangkok-Pathum Thani this weekend will have to seek alternatives to the main road.
The State Railway of Thailand on Friday announced portions of Vibhavadi Rangsit Road and a U-turn overpass will be closed intermittently Saturday and Sunday to make way for construction of skywalks at the future sites of two stations on the Red Line extension currently under construction.
From 10pm Saturday through 4am Sunday, nearly four kilometers of Kamphaeng Phet 6 Road running parallel to Vibhavadi Rangsit Road will close from Thetsaban Songkhro Road to North Park junction to the north.
All lanes of the arterial road will be closed Sunday from 1:30am to 2am, along with the U-turn overpass at Ngamwongwan Road. Kamphaeng Phet 6 Road, which runs along the railway tracks, will remain open.
Crews will be erecting skywalks for future stations at MRT Wat Samian Nari and MRT Thung Song Hong. The Red Line extension is currently expected to be completed in 2020.