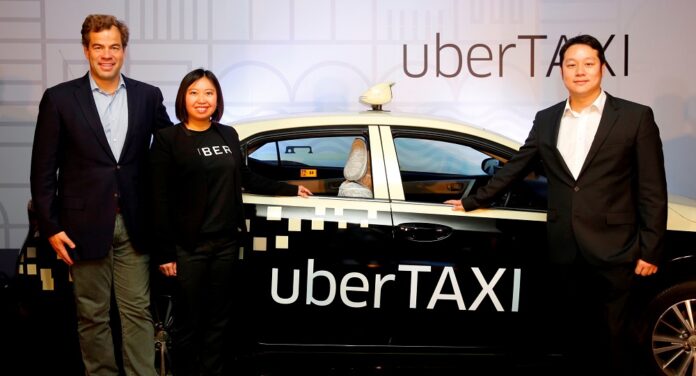 BANGKOK — If good taxi drivers and Grab promo codes are in short supply, Bangkok commuters can now take a swipe at something new.
At 10am on Thursday, Uber and taxi operator Howa launched a metered taxi service called UberTaxi in the capital.
Unlike other Uber services such as UberX and UberBlack, UberTaxi fares are metered, plus a service charge depending on demand at the time.
The San Francisco-based company first launched its premium car service in Thailand in April 2014.
As popular transport alternatives, services such as Grab and Uber have faced hurdles due to their technical illegality in Thailand.
The Department of Land Transport said the drivers are not properly registered or insured and that payment systems did not meet official regulations.
Thailand is the seventh country in Asia region where Uber has launched the service after Malaysia, Indonesia, Myanmar, Taiwan, Cambodia and Singapore.
Related stories:
UberMoto Goes Dark; New Moto App Coming From … Junta?