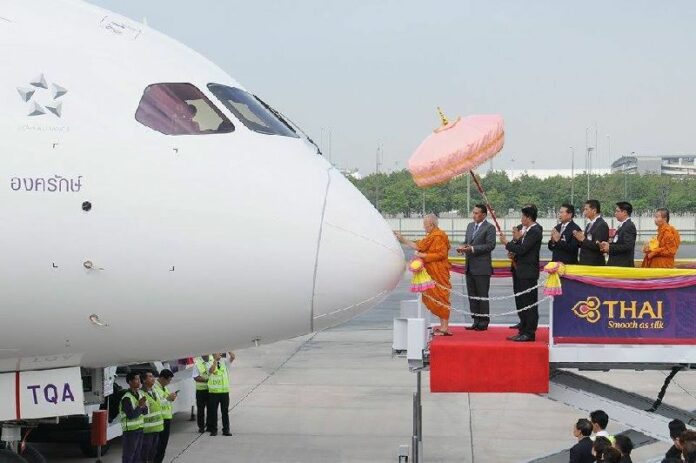 BANGKOK — A constitutional rights activist and serial litigant warned Thai Airways on Saturday that it is breaking the law by barring obese passengers from buying business class seats on two of its new jets.
Srisuwan Janya, a prominent activist and secretary general of the Association of Thai Constitution Protection, issued a statement Saturday to take Thai Airways International to court if it does not withdraw a policy announced on Friday, saying such practice is unconstitutional and discriminatory to people.
Srisuwan said the policy violates four Articles within the 2017 charter, namely Articles 4, 26, 27 and 61.
On Friday, the airline said passengers with a waistline wider than 56 inches (142 centimeters) would no longer be allowed in the business class sectio of two new Boeing 787-9s because the seatbelts are limited due to FAA-mandated airbags.
"Due to safety regulations, we reserve the right of booking ticket to passengers who have waists wider than 56 inches and passengers with lap-held infants," airline safety official Capt. Prathana Patthanasiri was quoted as saying on Friday.
The airways added two new Boeing 787-9s to its fleet in September. The planes connect Bangkok to Auckland and Taipei.
Srisuwan said there is no reason Thai Airways cannot modify the seatbelts to ensure they accommodate all passengers. He said such policy is demeaning toward human dignity, adding that if the airline cannot make an adjustment it should resell the new aircraft to Boeing and avoid buying such planes in the future.
If it fails to do so, Srisuwan said, the association would launch a litigation suit against the national carrier.