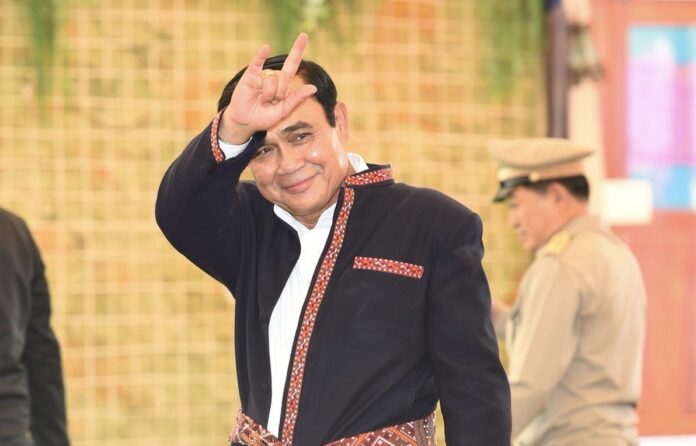 BANGKOK — Junta leader Gen. Prayuth Chan-ocha urged the public on Friday to be critical while consuming news and information from social media.
Speaking during his nation-wide address, he said the public must be critical when consuming news and information from social media and when talking to others. He said the public should think after listening or reading and ask questions before restating or concluding what they heard.
"I would like to plead everyone to maintain the best environment and the best foreign views toward Thailand as we move toward elections. We can see that today, [foreign governments] pay attention to national development, politics and democracy which is moving ahead. I give moral support to businesses, look after the people and human rights," Prayuth said.
With the majority of mainstream media in the country exercising a level of self-censorship since the May 2014 military coup, social media has become the most used space to publish content critical of the junta.
Prayuth said to consult "experts" when in doubt about the accuracy of news, adding that the public should avoid believing information that causes public division.
The junta leader urged the public to "reduce confusion, chaos, distortion, attacks and anything untruthful so the country can move forward into becoming a quality democracy."