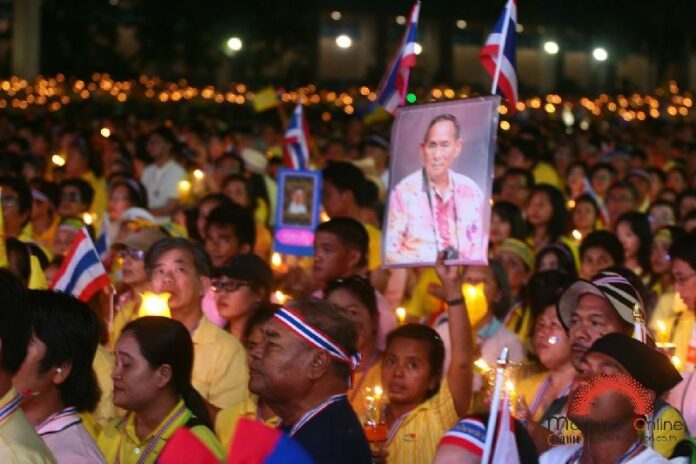 From the Editors
Khaosod English has received a number of inquiries concerning the changes we made to a recent article about an anti-royal video posted on youtube last week. Last night, the editors of Khaosod English decided to remove direct quotes from the video that were included in the original article.
Under Thailand's lese majeste law, criticizing the monarchy is punishable by up to 15 years in prison. Quoting offensive remarks made by others is outlawed as well.
Last year, Sondhi Limthongkul, a prominent pro-monarchy activist and founder of the Yellowshirt movement, was convicted of lese majeste and sentenced to two years in prison for repeating libelous remarks about the monarchy made by Redshirt activist Daranee Charncherngsilpakul. Ms. Daranee had previously been found guilty of lese majeste for a speech she made on a protest stage in July 2008.
Mr. Sondhi argued in court that he had no intention to insult the monarchy and only repeated the remarks to make a point about Ms. Daranee. However, the court ruled that "it was not necessary for the defendant to re-broadcast the content in public places, as some Thais were not aware of what Ms. Daranee had said and only learned about the matter from the defendant′s words."
As Mr. Sondhi's cases demonstrates, quoting any offensive remarks about the monarchy, regardless of intention, is punishable under Thailand's lese majeste law. Therefore, Khaosod English's editors believe it was necessary to remove direct quotes of the video's lese majeste content from the original article. The decision was voluntarily made by the editors and not a result of any external pressure.
As a news agency based in Thailand, Khaosod English is obliged to comply with Thai laws. However, we always strive to find a balance between the boundary of the law and our strong commitment to objective, accurate news reporting.
For comments, or corrections to this article please contact: [email protected]
You can also find Khaosod English on Twitter and Facebook
http://twitter.com/KhaosodEnglish
http://www.facebook.com/KhaosodEnglish