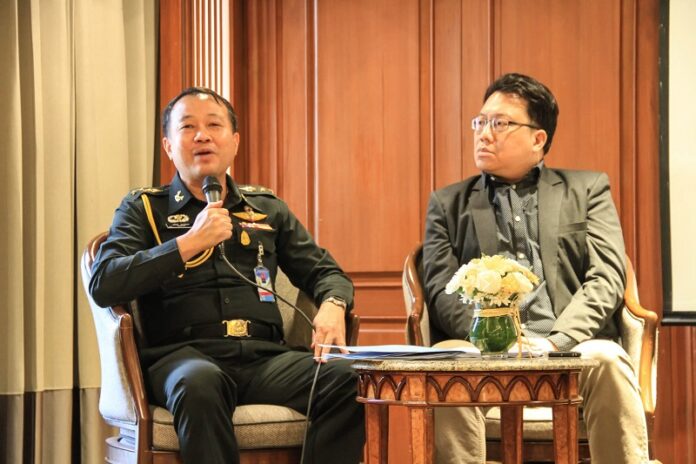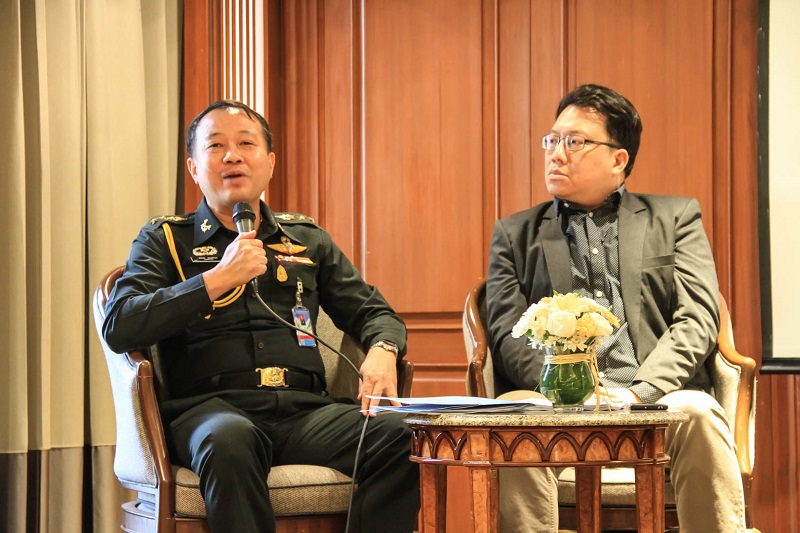 Less than 12 hours after the suspension order of Voice TV for seven days for alleged biased reporting and causing divisions in society came into effect, I ran into one of its reporters by chance.
The young reporter, Anuthee Dejthevaporn, was calm and is taking it stoically. After all, he stressed, this wasn't the first time the station has been pulled off air. In the aftermath of the May 2014 coup, the station was taken off air for one month.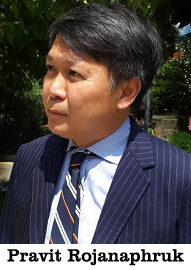 Although the National Broadcasting and Telecommunication Commission, or NBTC, pulled the plug causing the station's blackout from Tuesday until next Tuesday, Voice TV continues to stream its content on the internet, bypassing attempts to totally shut it down. Another Voice TV reporter told me the station attracted five times more viewers on the internet on the first day since its suspension.
Back to Anuthee. He told me he didn't even hope for any statement to be made by the Thai Journalists Association, or TJA – only to be proven wrong just hours after.
It has to be pointed out that Voice TV is owned by Panthongtae and Pinthongta Shinawatra, children of the ousted fugitive former premier Thaksin Shinawatra, effectively making it Thaksin's propaganda television. (Viewers be warned: If you want to watch something critical about Thaksin, the station will definitely let you down.)
Much of the mainstream mass media are not on Thaksin's side and I understand why Anuthee wasn't expecting any comment by media associations. And I too have grown cynical and told Anuthee that I wasn't expecting any, either.
But just hours after, the TJA and the Thai Broadcast Journalists Association, or TBJA, issued a statement, calling the ban "an attack on press freedom." This is a welcoming move, although it must be pointed out that it came after the Southeast Asian Press Alliance issued a similar statement.
Why did the two Thai media alliances issue a statement criticizing the state broadcast regulator's move? Perhaps they were simply being professional and not discriminating Voice TV for its political stance and recognizing the higher goal of defending press freedom. On the other hand, the move could be seen as motivated by the urge for self-preservation. The two leading media organizations must be well aware that they risk becoming increasingly irrelevant in the eyes of Thais – who believe the organizations have become too accommodating of the military junta, with many of its members acting as cannon fodder to military rule.
Perhaps, they must have realized too that if they don't defend the freedom of media they don't agree with, they risk having less clout to resist censorship threats under the military regime and could themselves become prey in the future.
It should be noted that it was the junta's media monitoring panel that recommended the commission axe Voice TV – a clear proof of the military junta acting as Big Brother. The joint statement by the two media associations rightly stated that the commission has "failed to act independently" as a result.
Also, top members such as broadcast association chief Thepchai Yong have grown increasingly vocal against the proposed press bill. They think it empowers future governments to control the press by issuing professional licenses and meting out punishment through a new media council those in the profession feel would eventually fall into the hands of the state.
Last month, Thepchai even urged me to try to alert as many foreign embassies as possible about this threat to Thailand's press freedom.
It's hoped that Thai journalists who disagree with the political stance of Voice TV will recognize that in the end, you cannot defend press freedom without defending the freedom of those with whom you disagree.
As for Anuthee, whom I met Tuesday, I hope his resilience doesn't translate into the acceptance of banning television stations as being normal.
As long as people do not accept censorship as normal, there's still hope.
For the meantime, It's time for journalists of different political persuasions to put politics, cynicism and bad blood aside and try to put up a common front to defend press freedom before there isn't anything left but space to extol the brilliant and benign leadership of Gen. Prayuth Chan-ocha.
Writer's note: Anuthee on Tuesday posted the two-page statement by the Thai Journalists Association and the Thai Broadcast Journalists Association through his Facebook account and said it's better late than never. He also vowed to refrain from criticizing the media associations for one month and sent them a kiss.