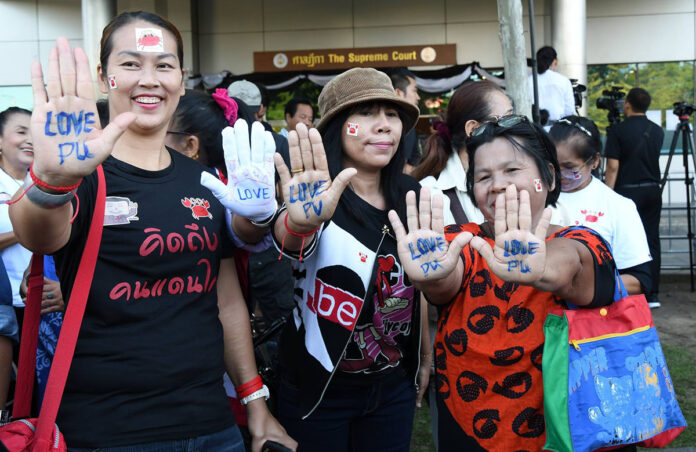 Wednesday marked the formal end to Yingluck Shinawatra's political career when the Supreme Court found her guilty of dereliction of duty, namely over the bogus "g2g" deal that involved her subordinates.
Though sentenced to five years in prison, Yingluck was nowhere to be found near the Supreme Court's Criminal Division for Holders of Political Positions when the verdict was read. Yingluck could still be politically a
ctive on Facebook, where she has six million followers, but she will not be able to run for office, even if she serves her five-year sentence because the junta-written constitution has a lifetime ban from politics for anyone jailed under the National Anti-Corruption Commission law.
Now a fugitive like her older brother, mostly Dubai-based Thaksin Shinwatra, many ask what will become of both the pro-Thaksin/Yingluck and the anti-junta movement in general.
The established elites and military have struggled for over a decade. They saw Thaksin being ousted in the 2006 coup only to be later replaced by Yingluck in 2011.

Another coup was needed in May 2014 to oust the Pheu Thai government and the court's rulings earlier this week was supposed to be the icing on the cake.
If anything, the past 11 years have failed to diminish support for both Thaksin and Yingluck. It's hard enough to dislodge Thaksin and Yingluck but more difficult to win the hearts and minds of those who continue supporting and voting for the siblings and Thaksin's proxies.
The reluctance exhibited by the junta, led by Gen. Prayuth Chan-ocha, in speedily and promptly holding long-promised general elections points to the lack of confidence on their part that pro-Shinawatra elements have been vanquished.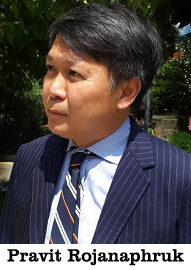 In a twist of irony, the guilty verdict seems to have reinforced the belief among loyalists that no justice exists in Thailand, rightly or wrongly. Instead of succeeding in disillusioning these people with Yingluck, they became disillusioned with the judicial system.
Anuphan Hunsuwan, a 49-year-old Yingluck supporter in front of the court Wednesday told me she didn't expect justice hours before the ruling. After it was read, she said she wasn't surprised by the guilty verdict.
Yingluck detractors and haters also got what they wanted from Wednesday's verdict – judicial confirmation of her guilt. If anything has changed since the verdict, it is that both sides have become more entrenched in their beliefs toward Yingluck. Minds haven't been changed.
Without Yingluck around, the pro-Shinawatra camp will need a new figurehead for people to rally behind. Like a tall tree in the tropical rain forest falling down, the absence of Yingluck at the canopy level clears the way for someone else to grow into the sun and nominally lead the Pheu Thai Party.
This is where things get more complicated, however. Top candidate Sudarat Keyuraphan, for example, is seen as too conservative and chummy with the military and establishment. Some pro-democracy elements have vowed on Facebook not to vote Pheu Thai if she became its candidate for prime minister. Another top candidate, Chadchart Sittipunt, a former transport minister popular with the younger generation, was appointed Thursday by the junta leader to the National Strategy Planning Committee, effectively placing him on the other side.
Yet another top contender, former Pheu Thai MP and Education Minister Chaturon Chaisang, is hugely popular in the pro-democracy camp for his refusal to bow to the coup-makers in the immediate aftermath of the 2014 coup. But he's believed to be too much of his own man and not trusted by Thaksin. Chaturon also faces military court cases including sedition charges and is unlikely to be fit to run for office as a result if there happens to be elections late next year or in 2019.
It seems anyone who would be chosen as Yingluck's successor requires anointing by Thaksin. Here lies the weaknesses of the pro-Shinawatra camp, as Pheu Thai is far from being a political party of the masses. It's still Thaksin's party although most of those against the military junta and established elites do not see any viable alternatives. They will likely continue voting for the party as they have become further enraged by the verdict against Yingluck and what they perceive as a decade's worth of gross injustice.