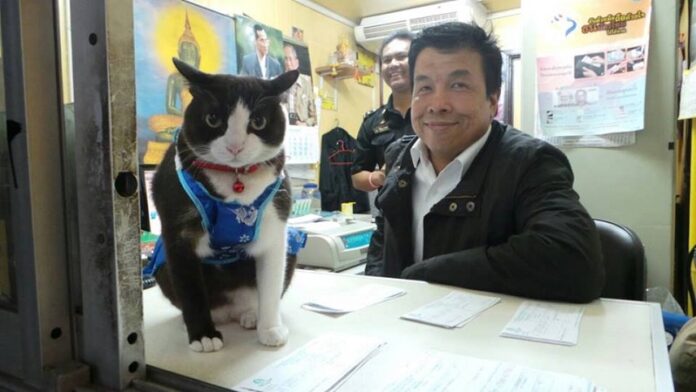 BANGKOK — A transportation official who the internet hailed as the world's "toughest minister," the heir to ThaiBev and a Central Group vice president were among 70 people appointed Thursday to write a 20-year strategic plan future governments must hew to.
Although they were appointed to five-year terms on six subcommittees, the new members were given only 120 days to draft a "national strategy" applicable to their fields. These strategies will be the development goals all future elected governments must follow under the new military-drafted constitution.
The strategy ensures the junta's authority remains intact after elections are held. Junta-appointees in the interim assembly legislated that future cabinet policy, economic and social development plans, other policies in areas from national security and budget planning must be written in accordance to the plans being developed.
At the head of the central national strategy effort sits junta chief Prayuth Chan-ocha. He chairs its central committee and on Aug. 29 appointed 12 of the 17 members he can select for the 34-member body.
Six were members of his current cabinet, such as legal advisor Wissanu Krea-ngam and Defense Minister Gen. Anupong Paochinda. The rest were members of the social elite and businessmen such as Bangkok Bank President Chartsiri Sophonpanich, Kasikorn Bank President Banthoon Lamsam and SCG President Kan Trakulhoon. All 12 were men.
Responding to criticism, Prayuth has denied the strategy is a means for his junta to maintain its grip through "power inheritance," pointing to the fact they plans can be adjusted every five years.
"This is not the power inheritance. I don't even know what power inheritance is since I've never done it," Prayuth said Tuesday.
Following the establishment of his central committee, Prayuth appointed 70 people Thursday to six subcommittees.
They included former Transport Minister Chadchart Sittipunt, one of the most popular members of Yingluck Shinawatra's government who became the subject of internet memes in January 2014. Also on the list was Central Group Senior Vice President Wantanee Chirathivat, who will serve on the committee to make Thailand more competitiveness. Thai Beverage PCL President Thapana Sirivadhanabhakdi was appointed a committee promoting social equality.
Naming a former Yingluck minister raised eyebrows and led to suggestions the junta was opening the door to political reconciliation with its rivals. Deputy Prime Minister Prawit Wongsuwan declined to answer the question directly today.
"Every party can join," he said, gamely.
The junta has developed a reputation however for appointing people to positions without their consent or awareness, such as when it announced that well-known economist Pasuk Phongpaichit would sit on its national reconciliation committee. She said she was never contacted.
Chadchart has yet to make a statement and could not be immediately reached for contact.