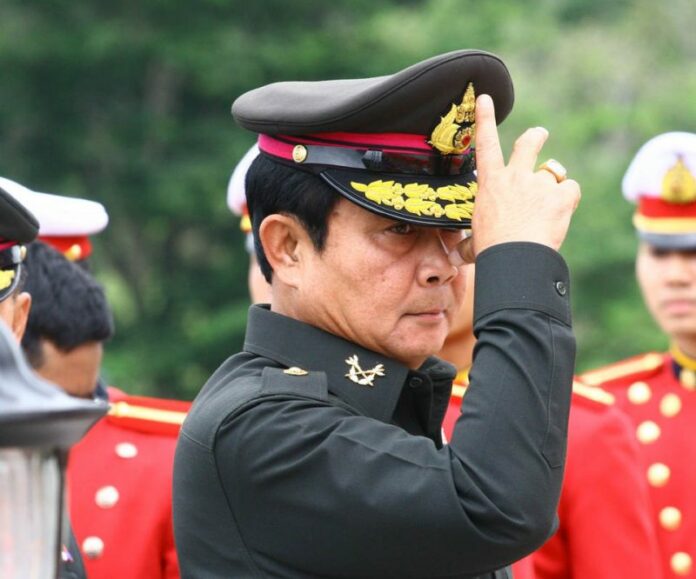 Good news! Our beloved junta leader Gen. Prayuth Chan-ocha has graciously announced on Tuesday that there will indeed be general elections in November 2018.
Bad News! This is not the first time our most-sincere dictator has made public the slated election year. Since saving us from ourselves by staging a coup in May 2014, Dear Dictator Prayuth has told us that there will be elections in 2015, 2016, 2017 and now, logically, 2018.
Soon after the 2014 coup on May 30, Prayuth told Thais that elections could be held in 2015.
Later on, Prayuth told Japanese media during a February 2015 visit to Prime Minister Shinzo Abe in Tokyo that elections were expected in late 2015 if not early 2016.
By September 2015, Prayuth told then UN Secretary General Ban Ki-moon in New York that elections would take place sometimes in the middle of 2017. After the referendum was passed in August 2016, Prayuth re-wrote the promised elections to be between November and December 2017.
We should not be mean, because Prayuth would never have wanted to lie, if he had a choice. Before the repeated promised elections, he stated repeatedly to the media that he wouldn't stage a coup, then he did. But then, how can you blame the man when you can only get a chance at staging a "successful" coup if you keep it quiet – or lie – by not announcing it in advance.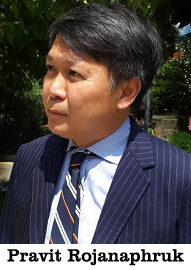 So maybe these promised November 2018 elections may just be another tactic to illegitimately buy one more year in power, without having us complain and by even making us feel grateful that there may finally be elections after all. I don't know – and may be Prayuth himself doesn't know – whether November 2018 is a truthful schedule or not, as the art of the dictator staying in power is like playing traditional Thai music, or jazz – you have to keep improvising.
Those who doubt the reliability or trustworthiness of Prayuth's words can at least take solace in knowing that Prayuth has been very consistent in giving the public false elections promises over and over again.
This adds excitement to the latest round of anticipation that there shall indeed be elections in November next year, because you can never take Prayuth's words for granted. At least for whatever Prayuth's promise was worth, it was darn good to see the Stock Exchange of Thailand surge past the 1,700 mark on Tuesday. That's how much they love the news that Prayuth and the junta will relinquish powers.
What's more, some Western missions fed up the frozen ties with Juntaland Thailand can finally dispatch a telex or email back to their respective capitals (again), that Thailand is (again), about to return to democracy.
The sense of euphoria or at least relief among some Thais have more to do with a prolonged sense of hostage-mentality.
People have been taken hostage by the junta for nearly three and a half years now, so another "promise" to only stay on in power for little longer sounds like unbelievable news.
Call me a pessimist, but how many times can you be fed with disinformation, or be fooled, before you no longer expect anything but yet another lie from Prayuth?
The catch is, wanting to prove that Prayuth was indeed honest this time requires that people who loathe him cooperate and do not rock the boat so that the political climate finally suits the celebration of elections next year.
That's just part of the necessity environment, however. Imagine a possible delay, not caused by Prayuth, but by the Prayuth-appointed rubber stamp National Legislative Assembly, who have kept rejecting the two remaining organic bills, namely organic laws on members of parliament and on senate members – necessary for elections to take place.
Then we could see repeated deferrals of elections, which you can't quite squarely blame on Prayuth, but on the Prayuth-appointed rubber stamp parliament.
For those who feel that they can't believe elections will finally take place in November 2018, I recommend feeling grateful, considering that the calendar slots for 2019, 2020, 2021 and 2022 have yet to be used by Prayuth.