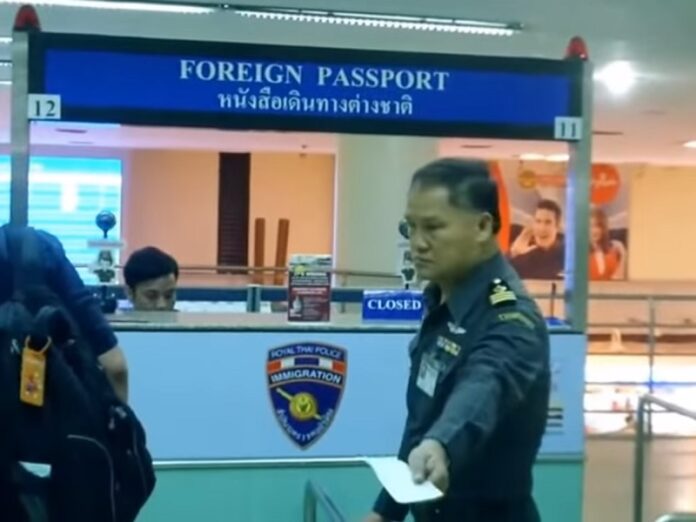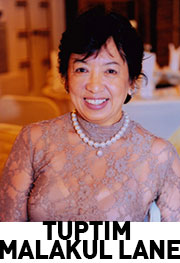 Imagine the scene. An overweight and intimidating-looking LAX officer painfully scrutinizes the papers handed over by the tiny Asian lady. Glancing up, he matches the face to the passport. Looking down, he checks his screen's blacklist.
The young lady, jet-lagged after 20 hours in transit from Thailand, signs deeply and in halting English explains her simple goal: to visit the in-laws.
Desperately, she looks for her husband to substantiate this incredible claim – but he's nowhere to be found, already fast-tracked through the "welcome home" line and off to the luggage carousel.
It falls to her to convince Officer Travis (assumed name) that her arrival in the United States is legitimate and on the up-and-up.
At Heathrow, Charles de Gaulle or even Schiphol Airport, this scene repeats itself time and again for Thai ladies married to foreigners. Perhaps she's used to it; perhaps this is how she sees the world and accepts it.
The reputation of Thai women preceded her arrival a generation earlier, and yet she has to suffer the indignation regardless.  Given today's extremism and illegal immigrants, the necessity to protect the country's resources and safety for its people is understandable.
But come on. The lady just married. Probably holding the first passport she's ever owned, she has to defend her status under the examination of the jaded officer.
On the flip side, when visiting Thailand on holiday from the United Kingdom, I had a baby in one arm, a six-year-old pushing the stroller, and an eight-year-old pretending to be the man of the house.
With the real man of the house struggling with luggage at the tail end, I handed my collection of five passports to the Thai immigration officer. He looked at me up and down.
In his hand were my Thai passport, my husband and baby's two EU passports and my older and middle children's two American passports. He raised his eyes, giving a moralistic attitude.
"Where is the American husband?" his authoritative voice boomed, indicating at my multitude UN pack behind me, acquired through marriage.
That provocative remark sent such indignation. This feminist, self-righteous and jetlagged lady was about to give this immigration officer Col. Thawee (assumed name) a mouthful.
For I possessed all three nationalities legally, I was about to launch into a vitriolic speech when I saw a sly grin and a wink.
"Be smart, collect them all – husbands and passports; in life you must have choices.  Get an Australian one next time," he said.
The atypical immigration cop laughed and turned what could have been frustrating and awkward into something that stuck in my memory for all those years: that I was right all along and that possessing the citizenship of your husband ensures a smooth ride in life.
A woman in love with a man from another country, taking on his name, bearing his children should by all accounts adopt his citizenship.
When all that is perfect, it all goes right and good. Invariably life has its moments, and things do go wrong, the adopted citizenship could help in repatriating, housing, free education.
A chance to start over and continue on the children's growth of his or her other bi-racial component that make up their identity.
With Meghan Markle paving the way, adopting UK citizenship upon marriage will hopefully ease the law for the less titled.
I urge all Thai ladies, married to farangs to arm themselves with knowledge, learn the rules of the country and be smart. In life, you must have choices.