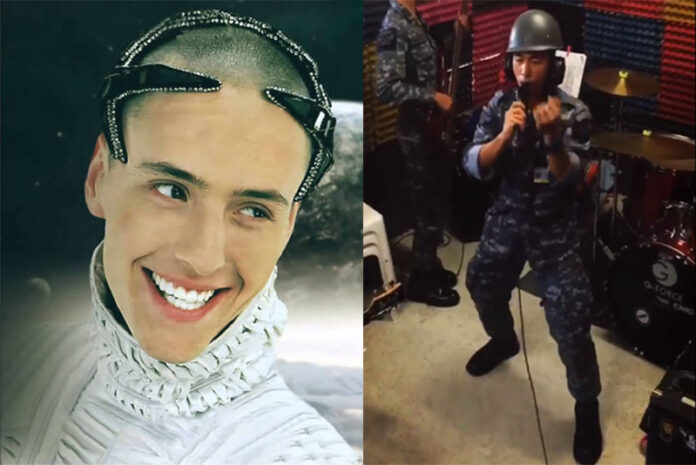 BANGKOK — Vitas, a singer known for a strange noughties-era Russian song thanked Thai fans for paying tribute to his wonderful weirdness.
On Wednesday night, the official Vitas page posted a video of Thai Air Force officers performing a cover of the singer's song "Soul" accompanied by words of gratitude.
"We would like to recognize fans in Thailand today. The internet is filling up with new Vitas memes and parodies everyday, with many coming from the Thailand," read the post.
The video features Thai air force officers trilling passionately to the hit from Vitas' 2001 "Philosophy of Miracle" album.
While Vitas memes have been circulating the Internet since at least since 2010, a viral compilation of his songs was posted Dec. 16 by Satharna Thailand Facebook page, gaining almost 2 million views, more than 40,000 likes and more than 21,000 shares.
Vitas, born Vitaliy Vladasovich Grachov, is a Latvian singer best known for his 2001 hit, "The 7th Element" which has become a viral Internet meme. In the video, a bald Vitas wears a bedazzling bodysuit and makes strange noises with his tongue as part of the song.
The five-octave singer, widely known in Russia and China, has also released hits such as "Opera No. 2," "Shores of Russia" and "I Divide My Love Into Parts." Vitas has also collaborated with several Chinese singers in performances and even had a role in the 2009 Chinese action film "Mulan."