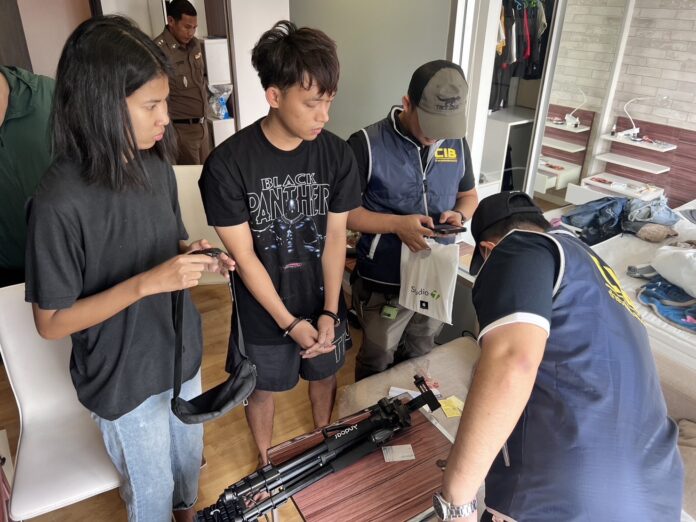 NONTHABURI — A 24-year-old adult video creator was accused of raping women and uploading the footage to his OnlyFans account, police said Friday.
The suspect, Kankawee (surname withheld), was arrested at a condominium in Nonthaburi city, Pol. Maj. Gen. Saruti Khwaengsopha, commander of the Anti-Trafficking in Persons Division, said. He was charged with human trafficking, rape, and dissemination of pornography.
His 27-year-old girlfriend, Rossukon (surname withheld), was also arrested on similar charges.
Police said the couple colluded to lure women to their condominium using a dating app, where they intoxicated the victims, sexually assaulted them, and filmed without consent. They then uploaded the videos to their OnlyFans account, which offered a monthly subscription for 17 U.S. dollars, or around 620 baht.
More than 50 sex tapes with various partners were found on their mobile phones, police said. Most of the women in the videos appeared to be intoxicated and some of them were wearing student uniforms.
Two victims have been identified so far. One of them told investigators that she met Kankawee on a dating app before being invited to his condominium for a drink. The victim said Kankawee told her that he was staying with his sister, so she decided to meet him.
Police said the couple admitted that they have been running their OnlyFans account for more than six months, earning approximately 600,000 baht.