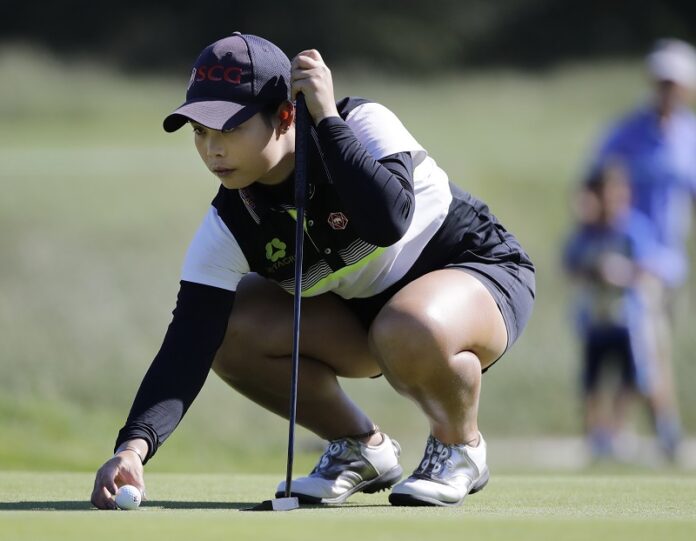 Brooks Koepka is tweaking his schedule next year to play Pebble Beach, which only makes sense.
The U.S. Open champion has become an expert on beaches.
That conversation he shared with caddie Ricky Elliott on the 15th fairway of the final round at Erin Hills had nothing to do with club selection to a back pin. They take a fall vacation to the beaches of Asia and were discussing where to go.
"We had talked about Vietnam," Koepka said. "Then he handed me the club and we hit it, and he says, 'Good shot,' and then we continued the conversation," he said.
They ended going to Vietnam and Thailand's Phi Phi Island, adding to a long list of beaches where he has run his toes through the sand, from Bali to Phuket, from Bermuda to the Bahamas. On the bucket list is Costa Rica.
What makes a good vacation spot?
"Clear water, a nice beach, not too many people, beautiful views," Koepka said.
The next stop is Kapalua on Maui for the Sentry Tournament of Champions, the start of a new year. If next year is anything like this one, golf is sure to deliver up plenty of tales from the tour that go beyond green jackets and claret jugs.
Jordan Spieth was on the first tee at Spyglass Hill during the Pebble Beach Pro-Am, and the wait was longer than usual because Smylie Kaufman in the group ahead couldn't find his tee shot. When he saw Kaufman trudge back up the hill, Spieth immediately called for a rules official.
Could he spot something wrong?
No. He just realized that only an official can give a player a ride in the cart, and after Kaufman hit another tee shot, it would speed up the round if someone were around to drive him back.
Does the brain ever stop working?
"Only when alcohol-induced," Spieth said.
Padraig Harrington was holding court in the clubhouse at Riviera, talking about his ailing shoulder and options for surgery. He stopped in the middle of a sentence, pointed to a reporter and then motioned to the wall.
There was a framed photograph of Katherine Hepburn, wearing a skirt past her knees and a smile that made her one of Hollywood's most revered stars.
"This is the difference," Harrington said. "He's looked at that and said, 'Lovely, isn't she?' And I've looked at that and said, 'She can play golf.'"
The photo showed Hepburn with her wrists cocked as she began to rehearse the swing. That's what got Harrington's attention.
"If you can waggle like that, you can play golf," Harrington said. "She's able to hit the golf ball. That's how you tell. That's old-school. That's what Hogan used to do."
Does every PGA Tour player see the same thing?
Apparently not.
Sergio Garcia came through an hour later. He was asked to study the picture and share the first thing that came to mind.
"Her skirt is too long," Garcia said with a smile.
During a three-week break in the summer, Bubba Watson kept busy in baseball. He is a part owner of the Pensacola Blue Wahoos, though his recent experience had brought him closer to the field.
His son, Caleb, was playing T-Ball and Watson was coaching third base.
Watson tried to learn the rules of the league – a whistle blows when an outfielder has control of the ball and the kids have to stop running the bases – but at least he wasn't thrown out of a game. Best of all, he said Caleb loves baseball.
"All he ever says is, 'Dad, when I grow up I want to play for the Wahoos,'" Watson said. "I tell him, 'Son, when you grow up, you want to own the Wahoos.'"
Dustin Johnson has been saying for nearly two years that his success is due largely to the amount of time he spends working on his wedges. To observe him on the practice range at Firestone was enough to get an idea of what he's talking about.
He set up his Trackman near his bag so he could see the number for how far each shot carries. That's all he cares about. Johnson typically aims for a target 95 yards away, then goes to 105 yards, 115 yards, 125 yards and upward. His goal is to get it within 5 yards of the distance.
From the 115-yard range, Johnson hit three straight shots and checked the screen.
The first one went 115.7 yards. The next one went 115.5 yards. The third one went 115.3 yards.
Rory McIlroy began the second round of the PGA Championship by sailing a 3-wood right of the par-5 10th green. It bounced onto a cart path and then rolled down the path along the right side of the 11th hole. By the time it stopped, McIlroy was more than 100 yards away, unable to see the green, trees on both sides of the path.
No problem.
He punched a 6-iron that skipped twice along the cement path and had so much speed that it went into the bunker, out of the bunker, onto and across the green until it settled in light rough. He chipped to a foot and escaped with par.
As he waited to tee off on No. 11, McIlroy leaned over with a smile and whispered, "For what it's worth, it's 110 yards if you're ever down there."
An afternoon session on the range ended with fond memories for Mike Thomas, a club pro in Kentucky and the father of PGA champion Justin Thomas.
"We used to chip all the time for quarters when he was little. I made so much money," Thomas said, just loud enough for his son to hear.
About 25 yards away, golf balls were stacked in the shape of a pyramid.
Game on.
The stakes here higher than a quarter – USD $50 to whoever could hit the stack with a chip shot. They each had five shots at it, and no one came particularly close until Mike Thomas decided to switch to a 5-iron. He bounced it right into the stack on his last shot.
Justin Thomas reached for his wallet as his father raised both arms in celebration.
"Act like you've been there before, Dad," Justin said.
Pat Perez is known to call it as he sees it. Give him a radio show, and he's even more blunt.
The topic was Tiger Woods.
Perez praised him endlessly for the way he moves the needle in golf, but then he assessed the current status of Woods, whose comeback lasted all of seven rounds before he withdrew in Dubai with back spasms.
"He knows he can't beat anybody," Perez said, one of several comments that went viral.
Perez said he explained the full context to Woods in a text message. He said he heard back from Woods, though it didn't sound as though Woods was all that happy. Perez figured that out late in the year, when he was hoping for an invitation to Woods' Hero World Challenge and heard nothing back.
He was on the range in Shanghai when the topic of the Bahamas tournament came up. Perez had just won in Malaysia to move to No. 18 in the world. Dustin Johnson, hitting balls next to him, wasn't aware that the cutoff to qualify for the World Challenge through the world ranking was a month earlier.
"You'll get in," Johnson said.
"No chance," Perez replied.
Johnson insisted, and so Perez turned and asked an observer, "How many players are listed in the world ranking?"
He was told about 1,900 players.
Perez turned back to Johnson and said, "There are 1,899 players who have a better chance of getting in than I do."
Story: Doug Ferguson