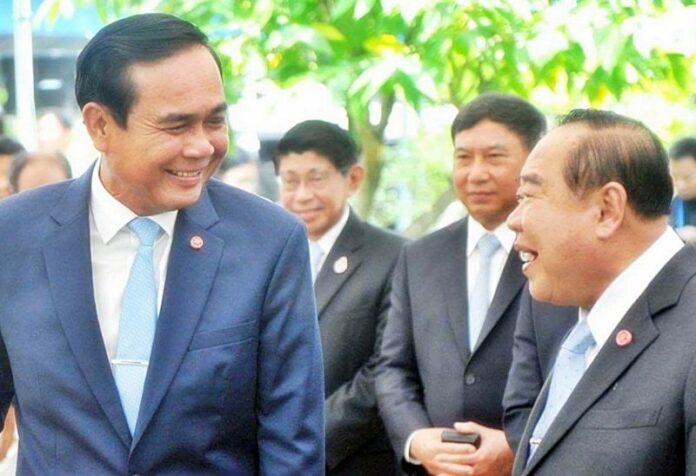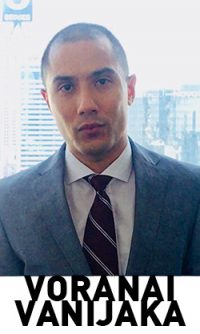 Gen. Prayuth Chan-ocha wants to have the final word on the scandal over Gen. Prawit Wongsuwan's alleged undeclared assets, including a collection of luxury watches worth millions of baht. In true military-dictatorship fashion, he tells the media to shut up about it.
Meanwhile, the National Anti-Corruption Commission, or NACC, is backing off the case, like some powerless state agency in fear of an erratic dictator who uses his power arbitrarily and suffers from bad mood swings. Actually, we don't need a simile here, do we?
Politics is no stranger to prominent figures embroiled in controversy "taking one for the team" by resigning. When we Thais see Japanese and South Korean leaders resign under pressure, we look at their political cultures with admiration. Although it should not excuse the misdeeds committed, we see the accountability as something for the greater good. Meanwhile in Thailand, instead of resigning and preserving whatever façade of credibility the junta government may have left, Gen. Prawit simply refuses to go away, and Thais are shaking our heads in disgust.
Even the whistle-blowers are saying, "Well, we just wanted to kick Yingluck out … we didn't call for the coup."
The majority of media outlets, whether they lean red or yellow, joined in the outcry as if suddenly they have suddenly become colorblind. We Thais have been so up in arms over the scandal that even the international press has picked up the story, and now Thailand has become a laughing stock because of it.
Obviously, this isn't the first time we have become an international laughing stock, and unfortunately it won't likely be the last.
During the Abhisit Vejjajiva government, Thai people were divided over the rubber scheme scandal. During the Yingluck Shinawatra government, we were divided over the rice pledging scandal. The key term here is divided, as we have been for over a decade of political conflicts. Who would have thought that a general flashing precious bling would have Thais singing the same tune when it comes to politics?
This doesn't mean reconciliation is happening – far from it. However (and hopefully), what it does mean is that we Thais are coming to understand the danger of dictatorships.
Power corrupts; absolute power corrupts absolutely, as the saying goes. The junta government's greatest weapons are its tanks, which have held the country captive for nearly four years. Its second greatest weapon is Article 44, which grants the junta leader absolute power to do whatever he likes. Add to that the attitude adjustment detention camps, and it is of no surprise that Gen. Prayuth feels he has every right tell the media to shut up. Legally speaking, he has to power to do so.
There are simply no checks and balances when it comes to the power of the junta.
There's a small upside however, unlike dictatorships in other countries, here in Thailand the media and the public can investigate, discuss and condemn, to a certain extent. Unfortunately, it stops there, as the state agency created to combat corruption, the NACC, is unwilling or unable to pursue the matter. The people have the power to only talk about it, and if we talk too much about it, attitude adjustment detention camps await. It's a soft dictatorship compared to, say, North Korea, but a dictatorship nonetheless.
We may hate a democratically elected government, whether it's the Democrats or Pheu Thai. Under the democratic system, state agencies may be cowed by powerful politicians. But at the very least, we the people have the right guaranteed by the constitution to organize and protest. Public pressure may lead to a no-confidence debate, which may topple a corrupted regime. Failing that, we can vote them out in the next election. But with the junta regime, we only have a vague promise of an election that has already been pushed back from November this year to February next year, if it happens at all. As well, even with an election, we may end up with a "handpicked" prime minister.
Look at the Yingluck government. Try to fool the people with the rice-pledging scheme?
You're not getting away with it. Try to pass a blanket amnesty at 4am in the morning, hoping no one would notice? You're not getting away with it. But a junta general flashing his bling? He's getting away with it. How? Because it's a dictatorship's privilege.
Many of us Thais have lost faith in democracy, and there's reason for it. Corrupt ministers and gangster MPs have become the norm of the Thai democracy. But at the very least, under a democratic system, there are checks and balances. We can hold them accountable. We can kick them out. But under a dictatorship system, we are powerless to remove anybody, because absolute power is in the hands of the junta regime.