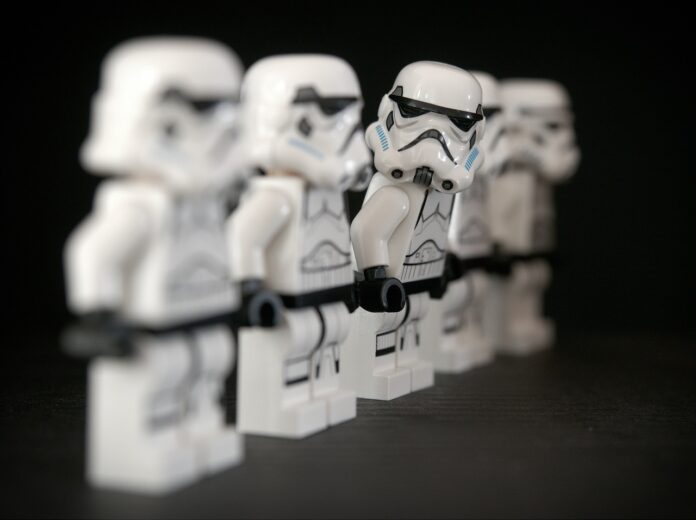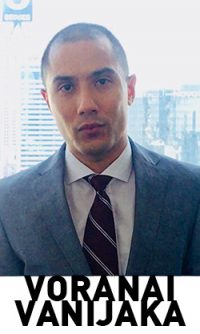 The narrative of Thailand's political conflicts is changing. For over a decade, it has been the old establishment versus the Thaksin Shinawatra network, and the drama has been difficult for audiences to stomach.
In recent years, the narrative had changed. Ever since the military coup d'etat of May 22, 2014; the plot has become dictatorship versus democracy. This is very Hollywood, and while there's truth in it, it's only in the "based on a true story" sense.
In 2018, Thailand is witnessing a new narrative, the old generation versus the new generation. Key to this narrative is the idea of hope – the hope that can be found in the young and the new. Political parties are contending to find that fresh face, that new hope – the next generation of politicians to bolster their parties. One only hopes that they are not seeking new faces only to have them peddle the same old manure.
Past Looms Large Over Thailand's 'Political Future'
Thailand is a kingdom divided, tired and exhausted, disappointed and frustrated. Hence, in this context, we are ripe to be whisked away by a charismatic new hope, someone who can inspire a kingdom. Two new generation men that have become media darlings are Thanatorn Juangroongruangkit of the newly minted Future Forward party and Parit Vejjajiva of the Democrat Party.
The older politicians may speak with experience and wisdom, but at this stage they can't light a fire in the oven. Both Thanatorn and Parit can. When they speak, they inspire. However, here's a reality check.
Parit stands at a disadvantage of being associated with the old establishment party that has played a central role in the Thai political divide. Even more, Parit looks and speaks just like his uncle, Democrat leader Abhisit Vejjajiva, who is vilified by people belonging to the Redshirt movement. It might not be fair, but guilt by association is a real thing.
Not least of which he's only 25, and in spite of being nephew to the party leader, inner party politics and hierarchy stand in the way. It's one thing to use a new hope as a brand ambassador. It's an entirely different ball game to let the new hope actually effects changes. Stepping on elderly toes is inappropriate according to tradition, and the Democrats are very traditional.
Thanatorn does not suffer the party or political baggage that Parit does. He's the leader of his own party, after all. At 39 years old, he has lived a long enough life and gathered enough experience to lead. Most importantly, he gives hope and inspiration. The problem is, he may be just a Bangkok phenomenon. As we all well know, having just Bangkok isn't going to win you a national election. For that, you need Isaan, or the northeast, the stronghold of Thaksin Shinawatra's Pheu Thai party. If anything, Thanatorn stands to take a portion of Bangkok votes away from the Democrats.
If one looks for Thanatorn to become the next prime minister, then he has to devise a strategy to gain support from the village heads, district kamnans and provincial canvassers. In doing this, a lot of money is required. Unfortunately, that's how the electoral landscape shifts. Meaning that Thanatorn has to take key members from others' patronage networks and build his own – as Thaksin Shinawatra did. It's not that Thanatorn doesn't have the money to do so, he does. But if he has the sincere conviction to make changes, then he won't go down that road. Which means, he won't get the votes.
That's the double-edged sword. Dance with the devil, and you might win the throne. Don't dance, and you likely have to go home. But perhaps, things have changed over the past years. Perhaps the Thai people are ready to vote their consciences. We'll keep our fingers crossed.
The Pheu Thai Party itself is in a quandary. There's no clear-cut candidate for the premier seat. It's in the process of selecting a party leader (Bangkok-based, not Dubai-based). As far as we know, there isn't another good-looking sister in wait. There's still the threat of MPs defecting. Like other political parties, there is talk of the new generation. The problem isn't in finding new generation hopefuls to join. The problem is finding the hopefuls with the charisma, eloquence, intelligence and passion to inspire a people and move a kingdom. Otherwise, you'll just end up with young people doing the same old, boring thing.
Sitting pretty is, of course, Gen. Prayuth Chan-ocha, decked out in purple period costumes, all smiles and taking selfies with soap stars. With 250 senatorial votes already in his pocket, he doesn't need a fresh face or a new hope. He stands for the old establishment.