BANGKOK — After checking out a Mon-style Songkran on Friday, we didn't think we could find another authentic Songkran experience closer to central Bangkok – until we did.
A large-scale arts and lifestyle space on the western outskirts called ChangChui is hosting a three-day Isan Spirit Festival celebrating deep-rooted Isaan culture and customs. On Saturday, second day of Songkran, tourists streamed onto its 11-rai property to throw water, eat, drink, shop, watch traditional performances … and snap a bundle of photos.
Because the Isaan-style decorations and installations around ChangChui are tres stylish and photogenic, many revelers showing up in Thai traditional costumes posed for photos. Entering the venue, find its vibe taking a rustic turn with colorful hanging loincloths. The central plaza surrounding the jet fuselage has been given over to small rice paddies and hay stacks decorated with scarecrows and images of painted buffaloes.
Read: Northeastern Cool: Isaan Spirit Fest Coming to Bangkok
Heat isn't a problem. Many shops and warehouses roll full air-con while dozens of stalls offer cool herbal drinks, sodas, ice chips and booze. A chance to get wet is there too as water tanks are provided around the space.
Visitors cannot miss a golden chedi in one corner. Around there children were playing traditional Thai games which currently are really rare to see: Riding banana tree horses and walking with coconut shells.
The sun was setting with a music band showing up with music instruments representing Isan from phin, khaen and log xylophone pong lang. They performed with a singer and dancers dressed in Thai costumes.
The festival will continue until May 6. ChangChui, closed every Wednesday, is located near the Bang Bamru Railway Station on Sirindhorn Road in the Bang Phlat district.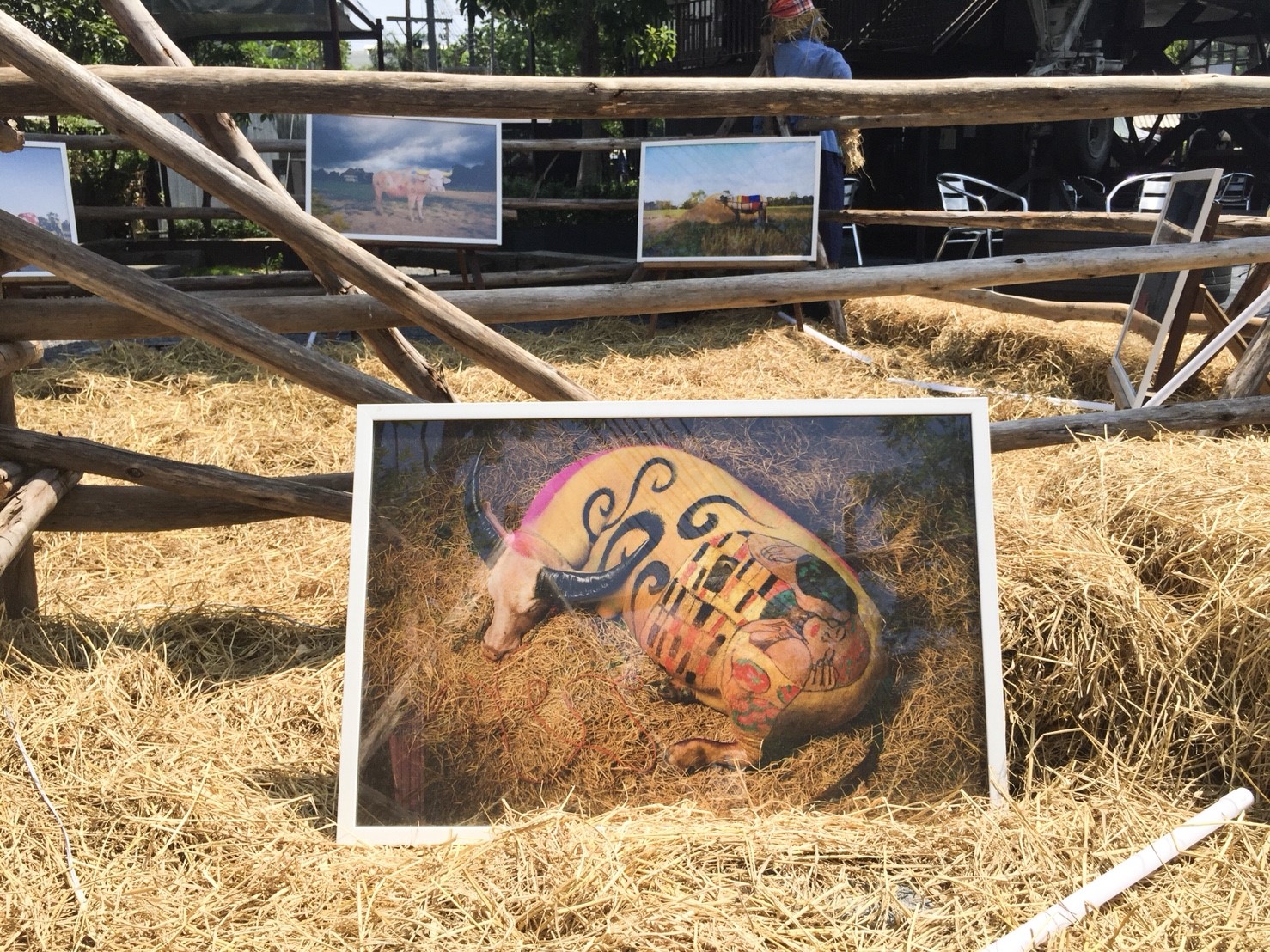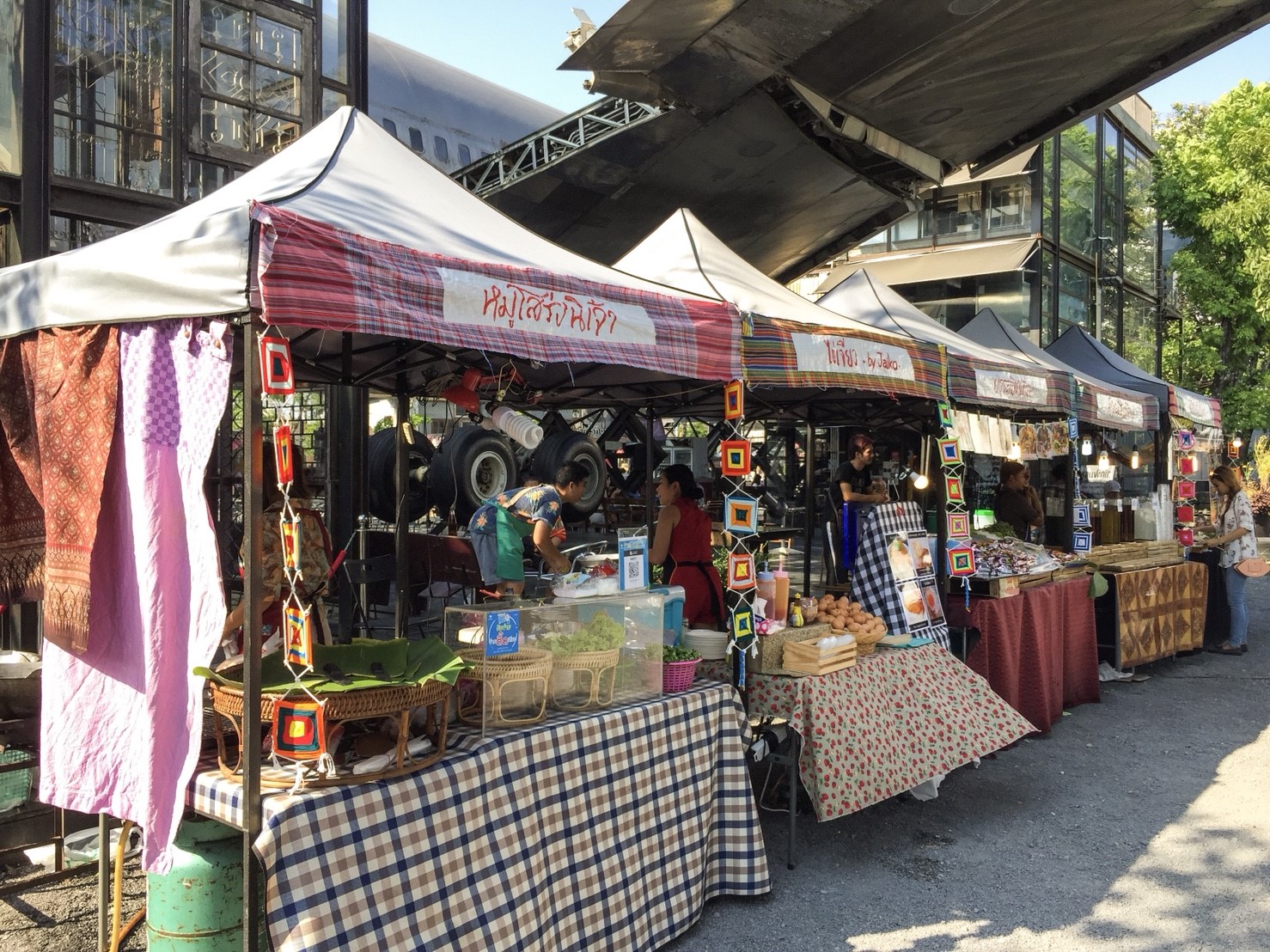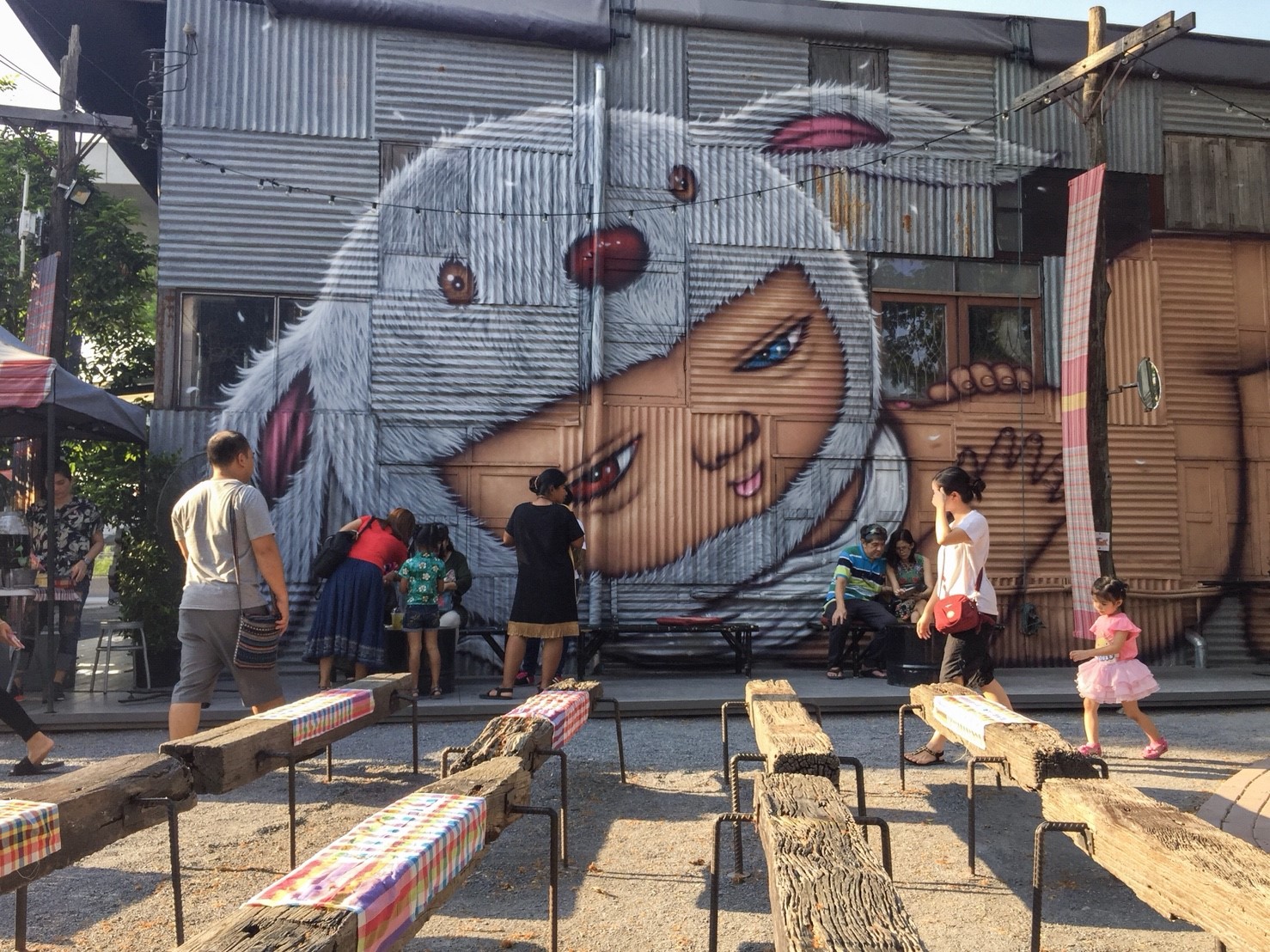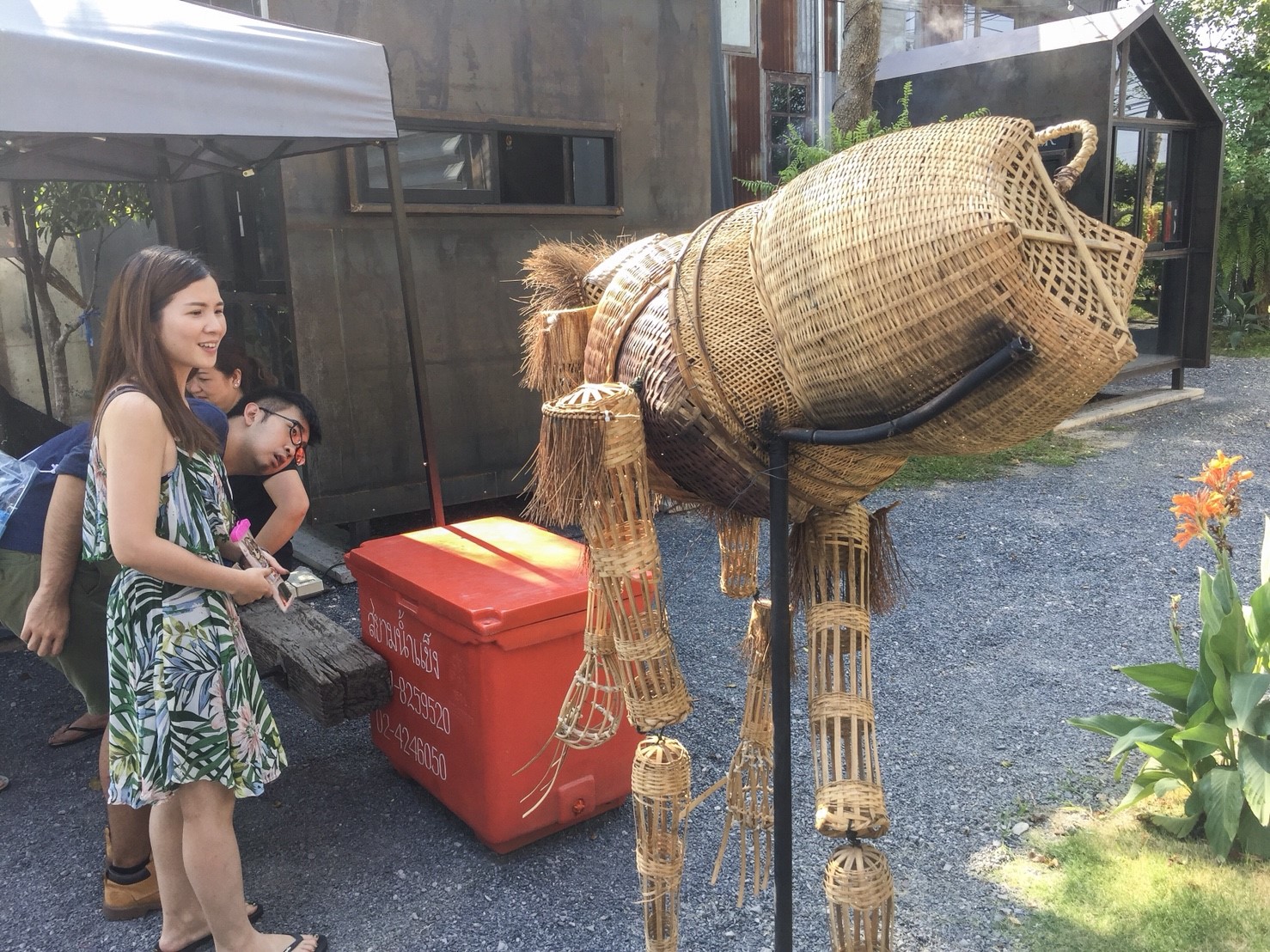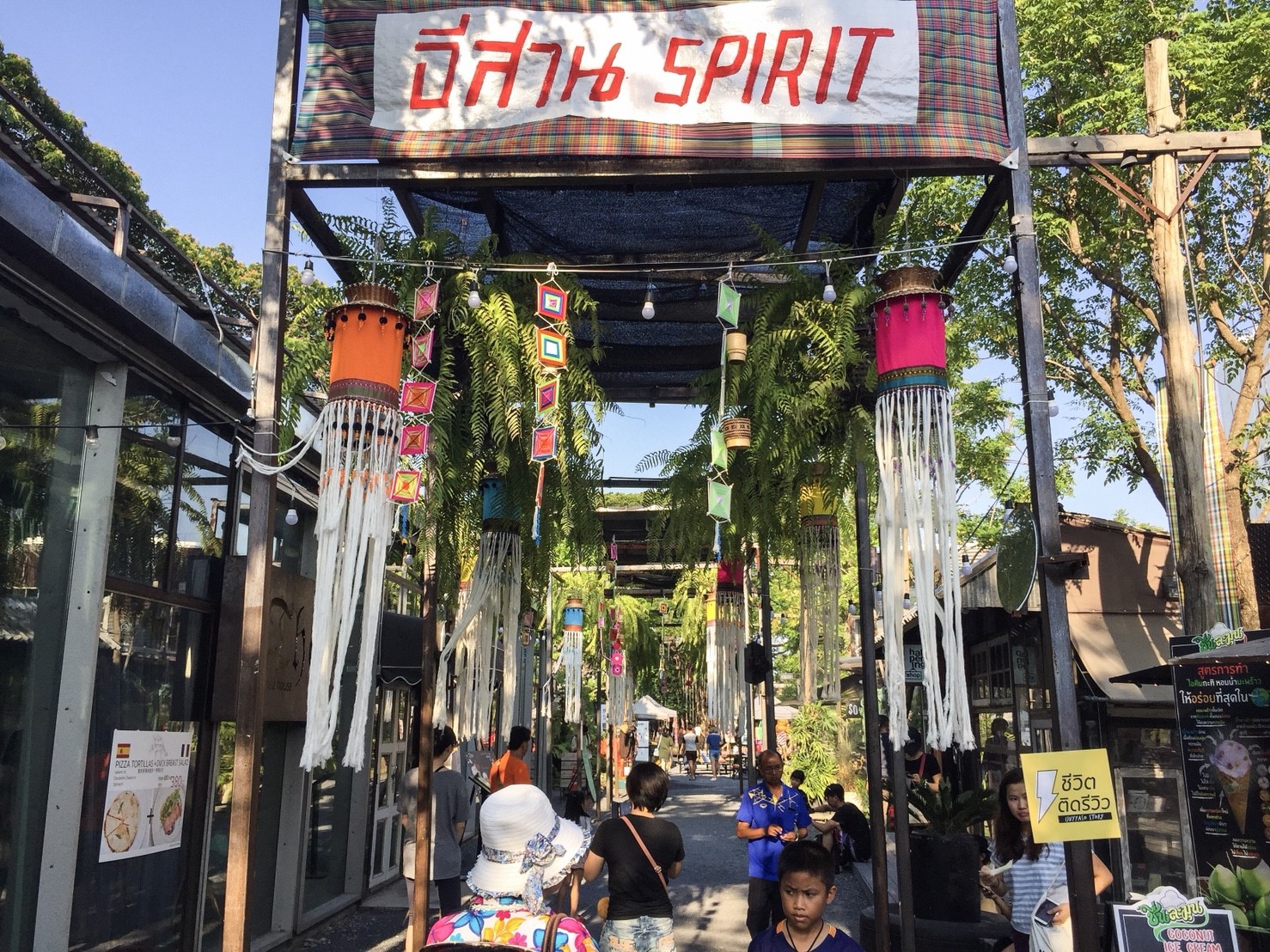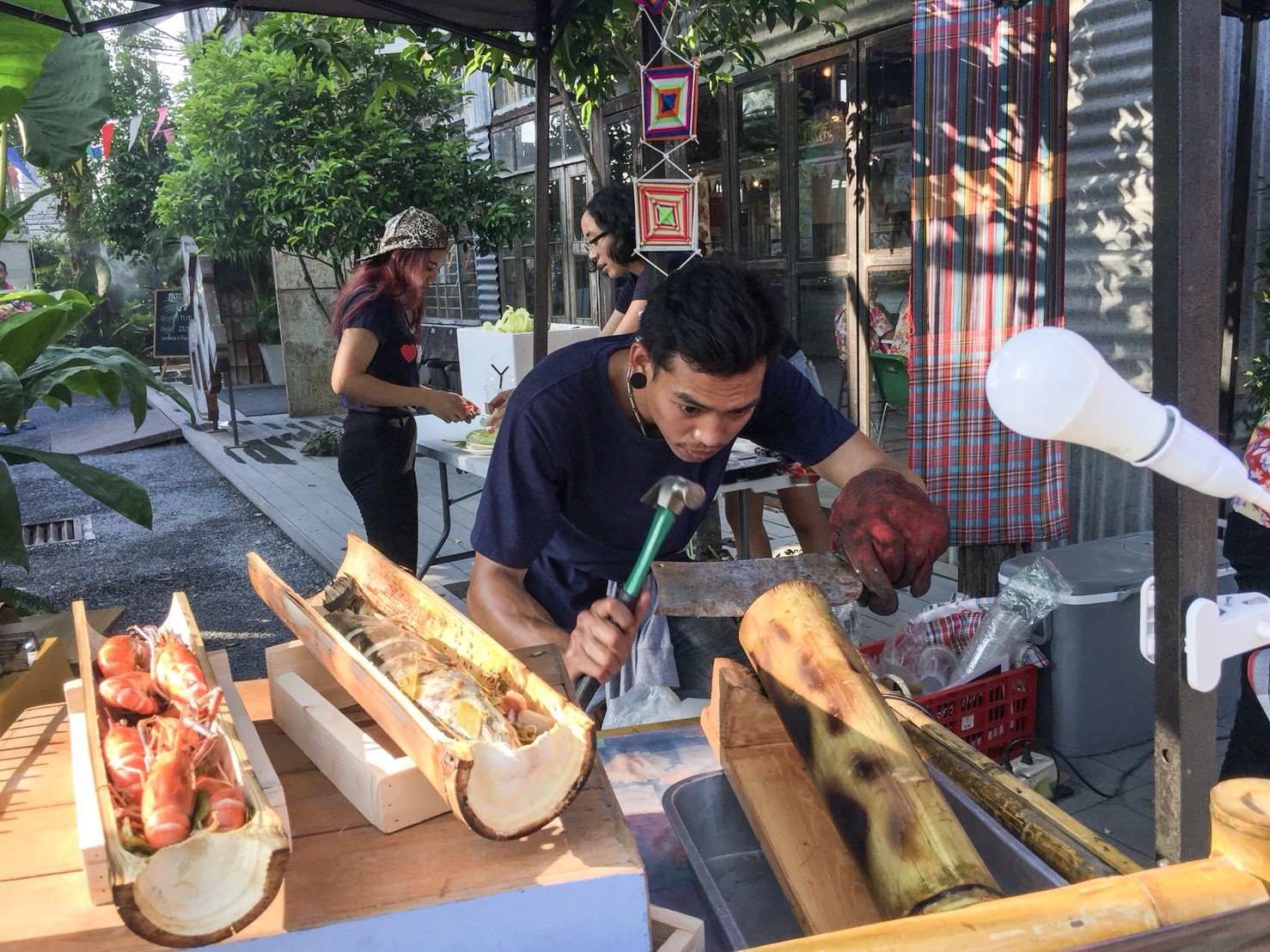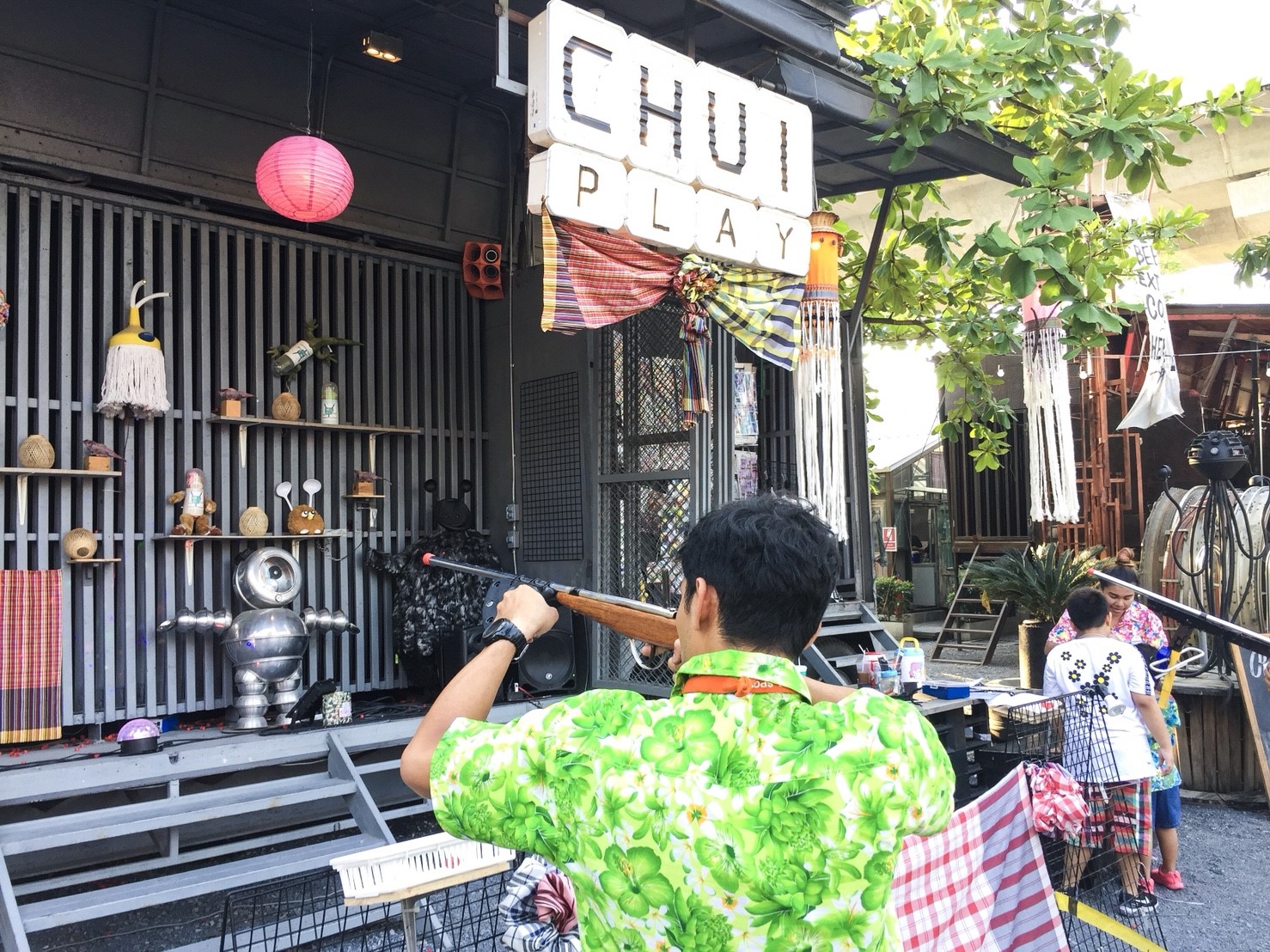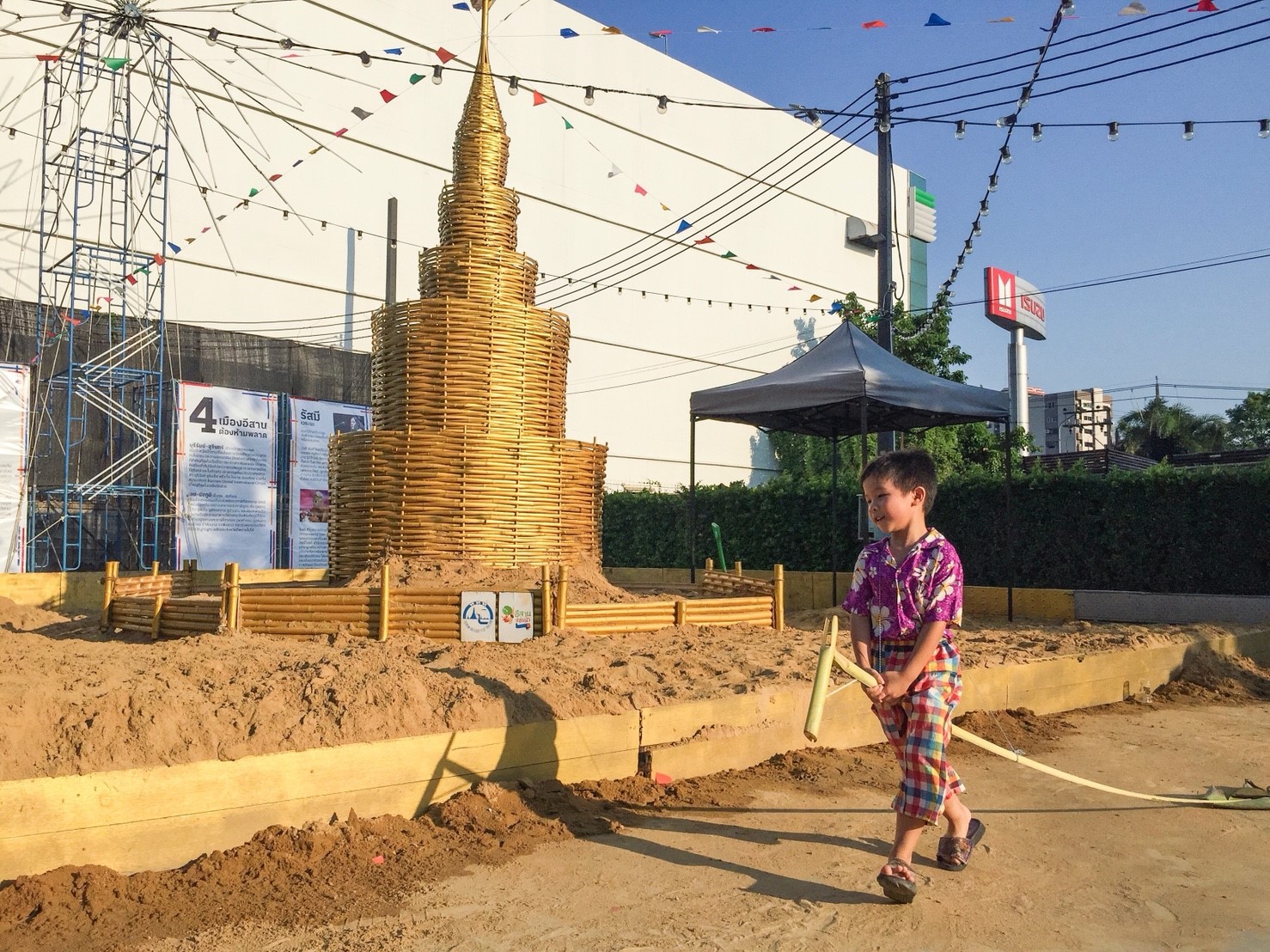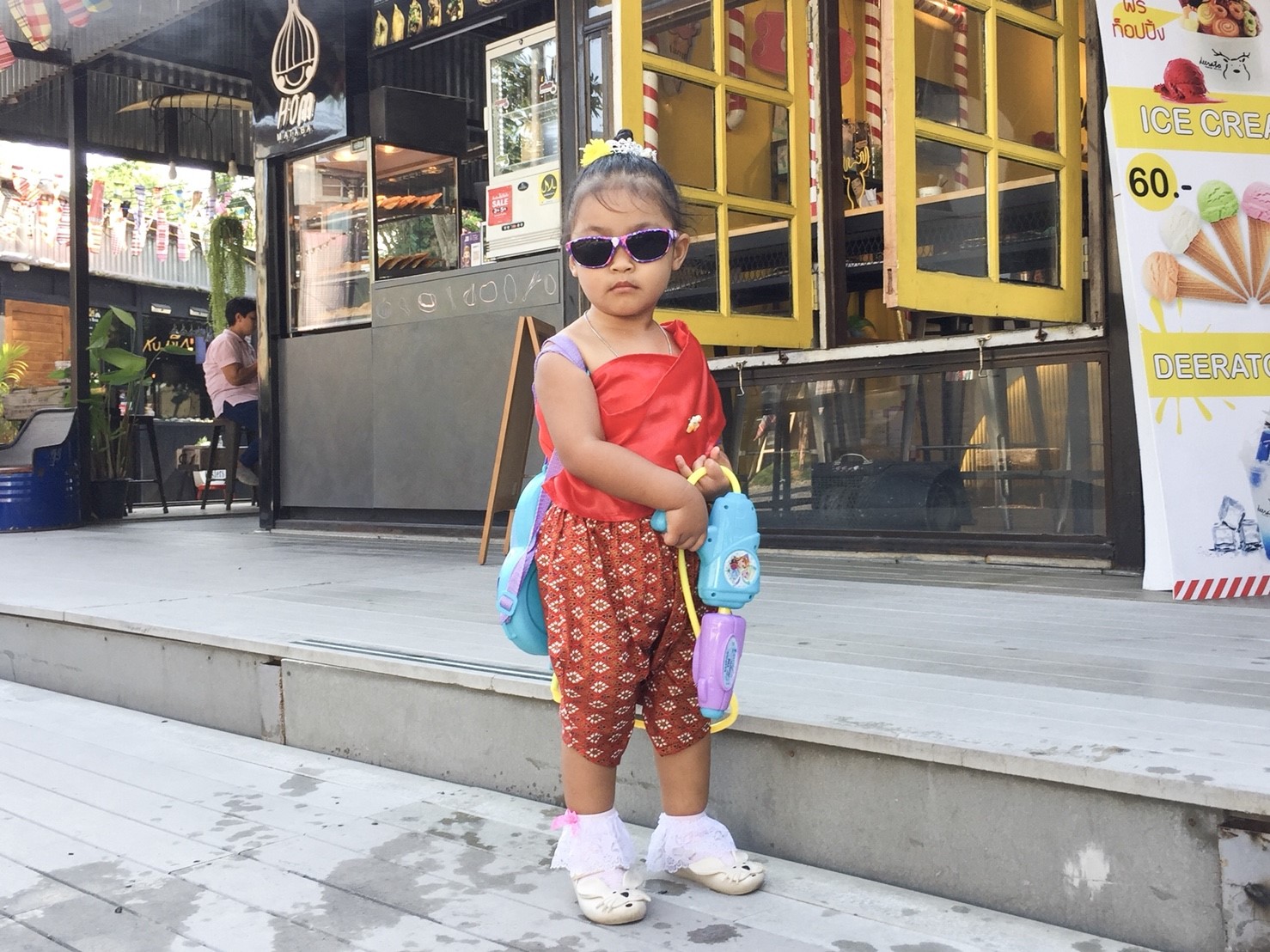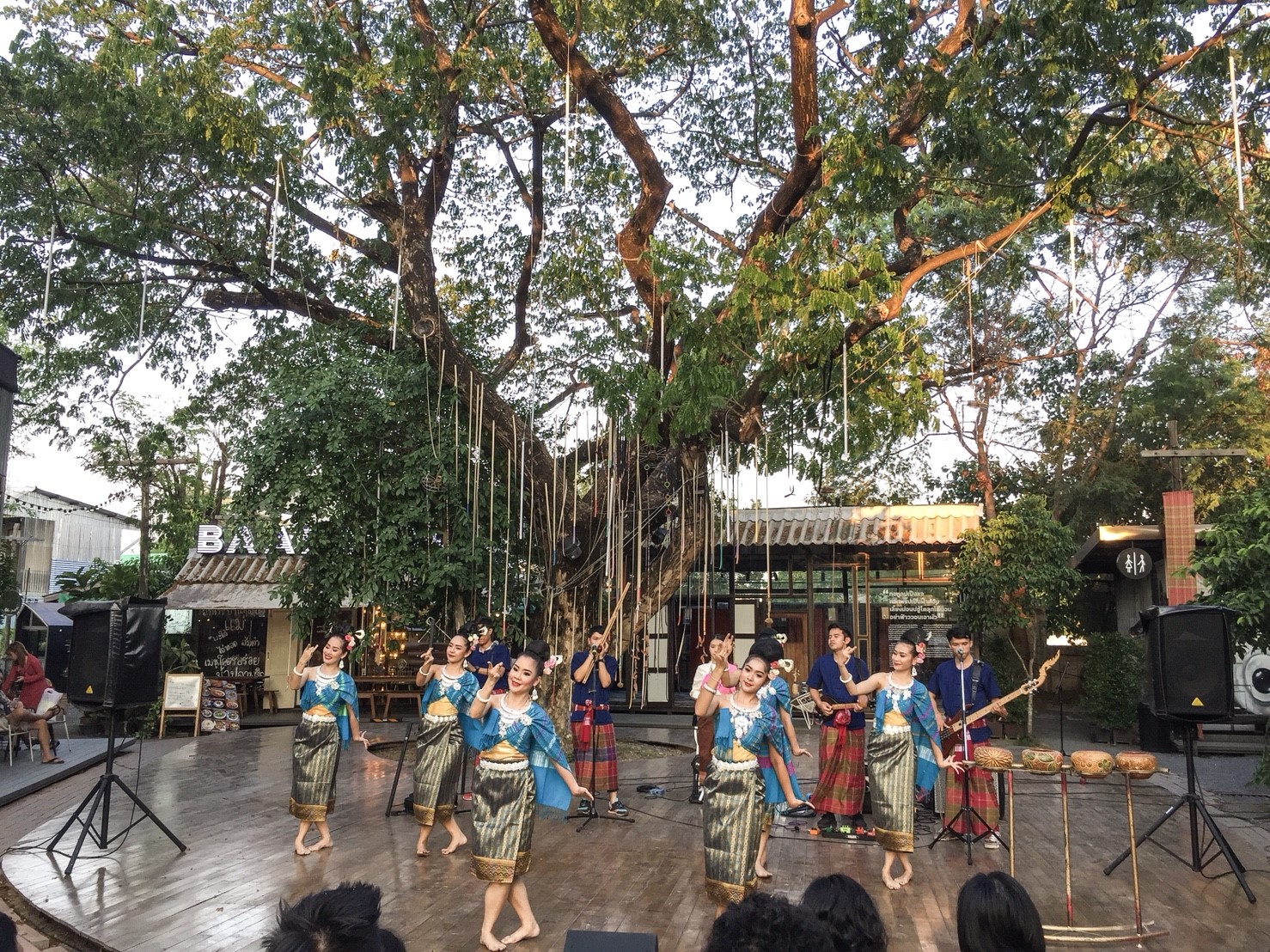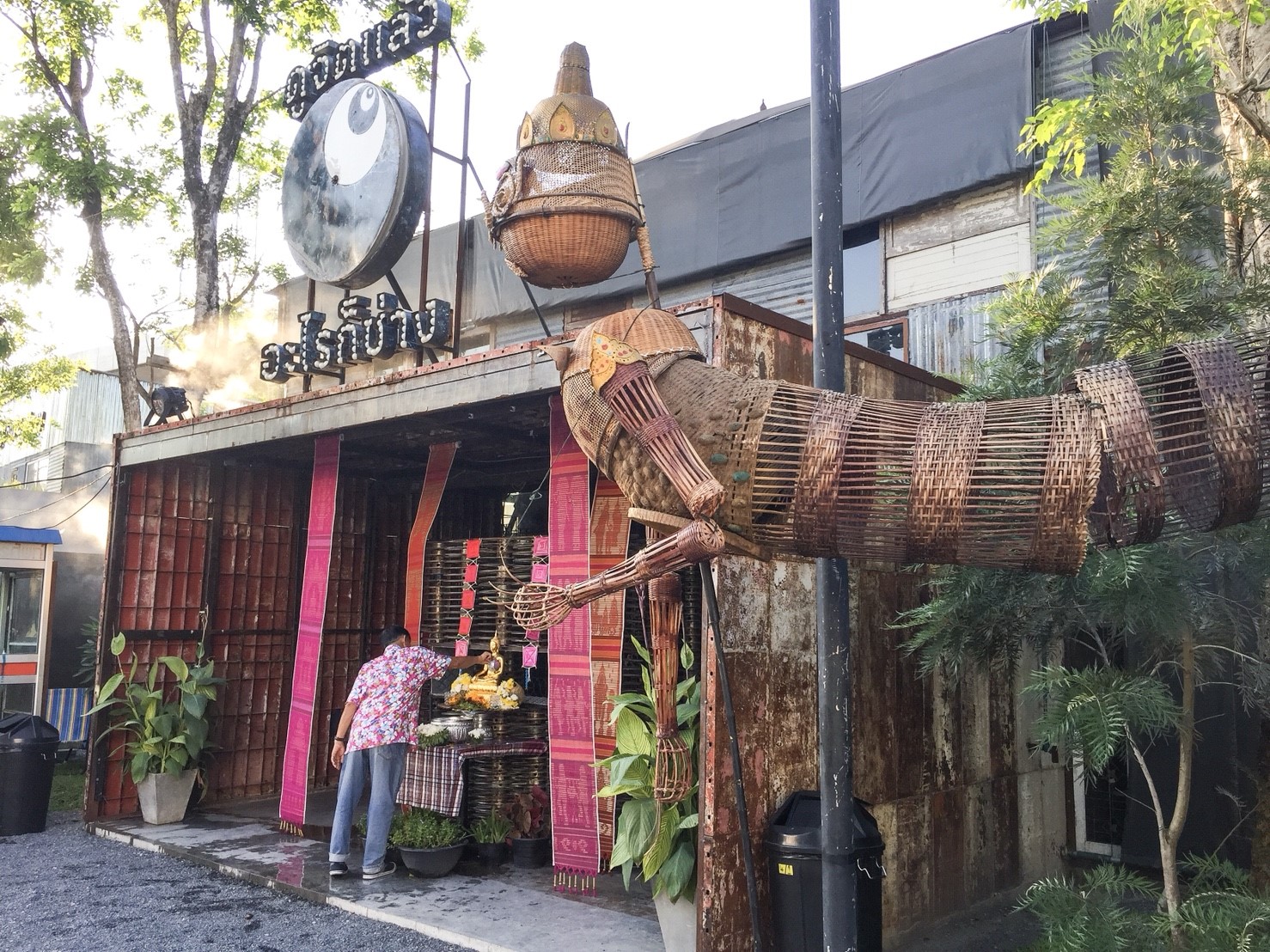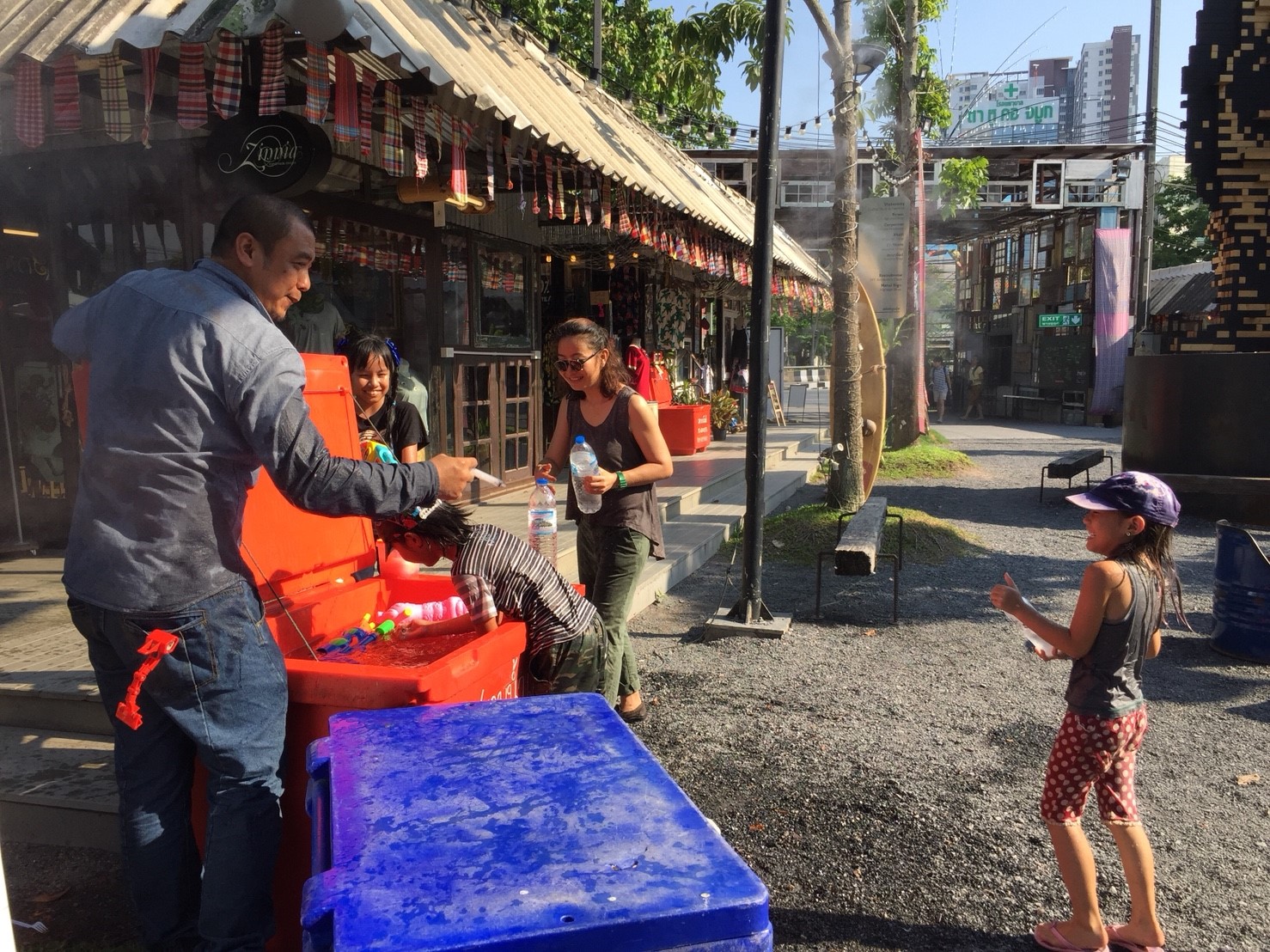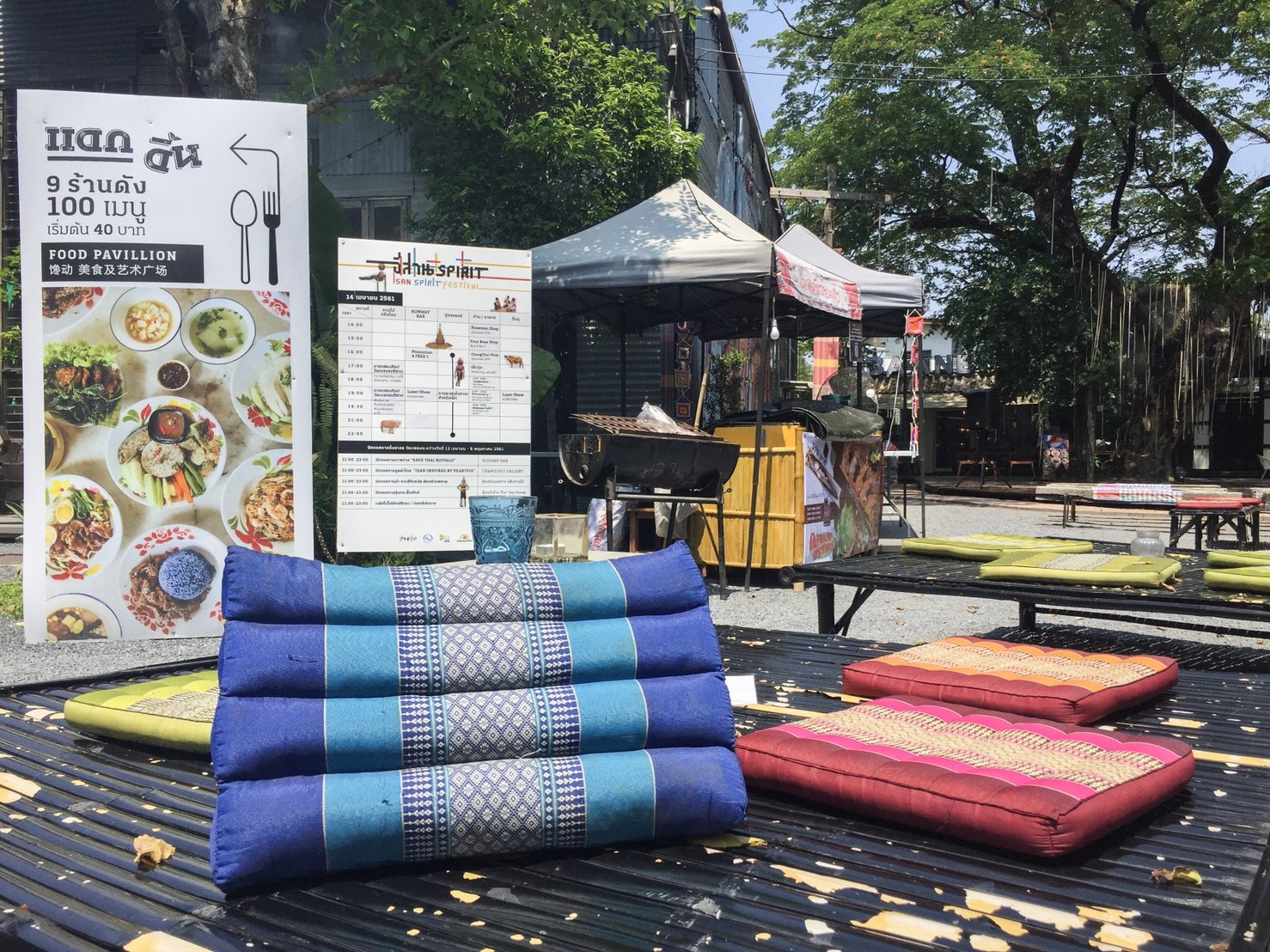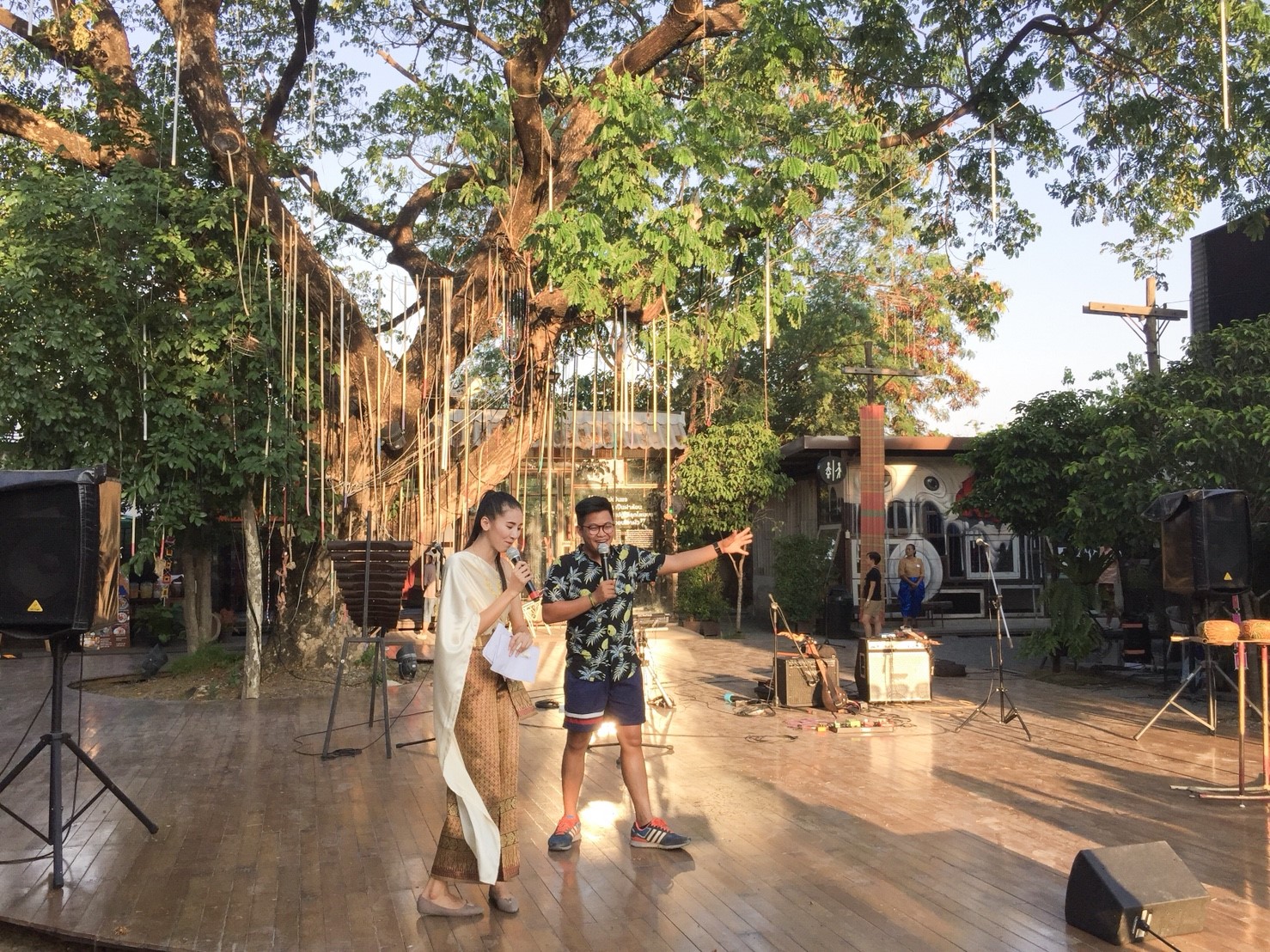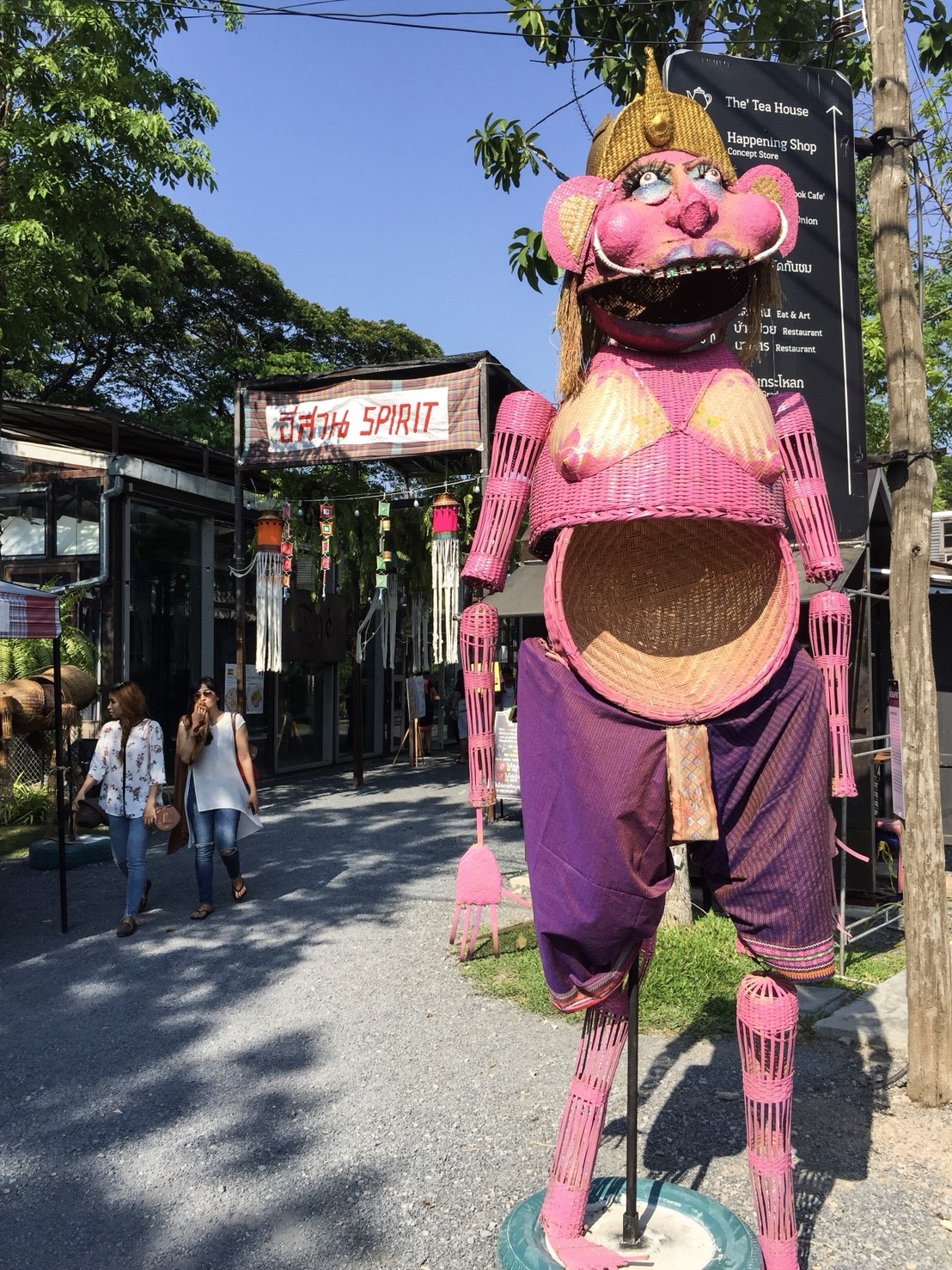 Related stories:
Northeastern Cool: Isaan Spirit Fest Coming to Bangkok
Bangkok Weekenders Welcome Latest Hangout 'Changchui' (Photos)