BANGKOK — Crowds flocked to Bangkok's latest art and creative space Changchui on its first weekend.
Distance did not seem to be able to stop Bangkokians from traveling far from the heart of the capital to Bang Phlat district as Changchui was packed with visitors Saturday night.
Located on Sirindhorn Road, the land was turned into a collaborative art space by the well-known owner of fashion brand Flynow, Somchai "Lim" Songwattana, who wants to see a commercial space for culture under the values he supports.
Read: Behold 'Changchui,' Fashionista's 'Careless' Dream
For its soft launch, many shops restaurants, bars and a cinema were open, and the place was made more lively by a temporary flea market featuring fashion and handicrafts.
Documentaries "We Are X," about glam rock Japanese band X Japan, and "Oasis: Supersonic,"  were showed in their cinema while the Paradise Bangkok Molam International Band was on the stage.
Bringing a whiff of gentrification to the Thonburi side of the town, Changchui also appeared to draw local residents.
Though there was a lot of grievance over its poor parking management that snarled traffic in the area, and it remains to be seen whether the distance proves worth the journey for return visitors.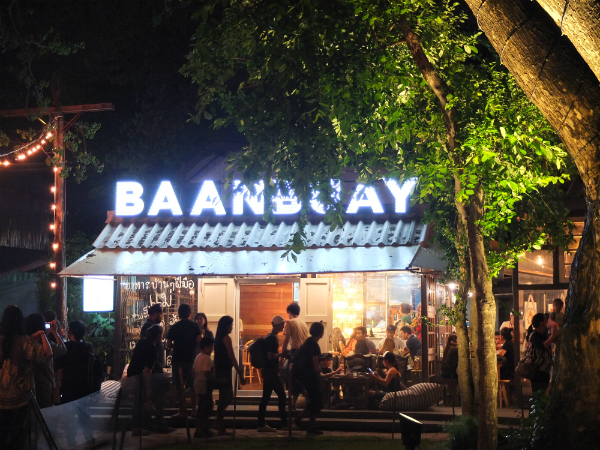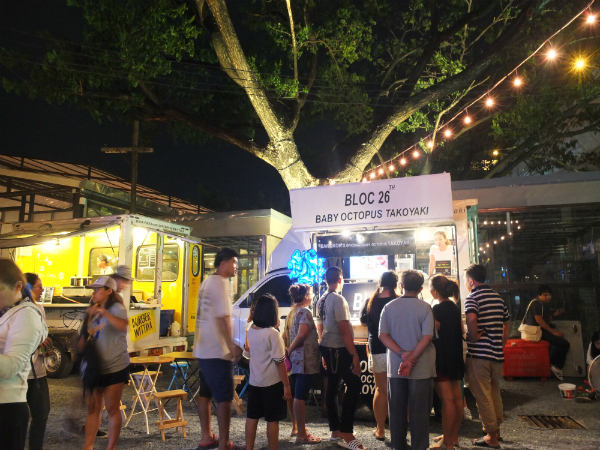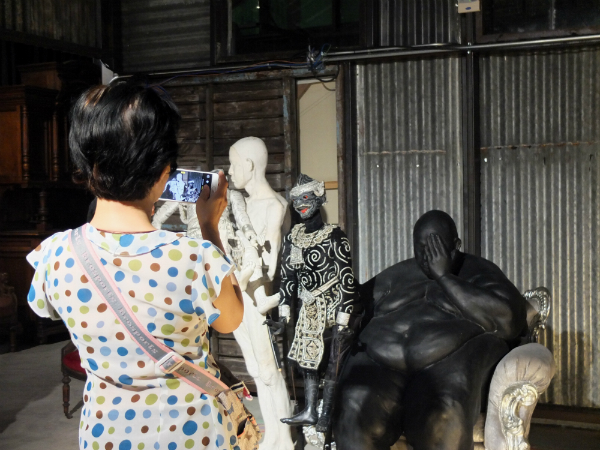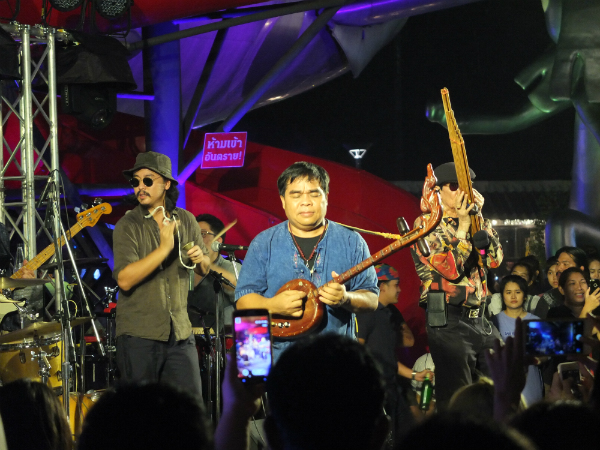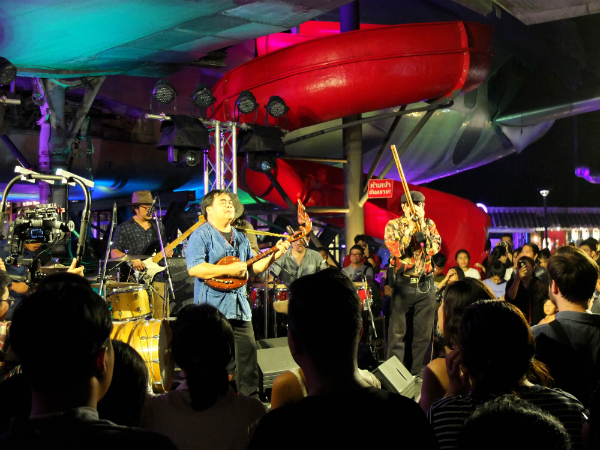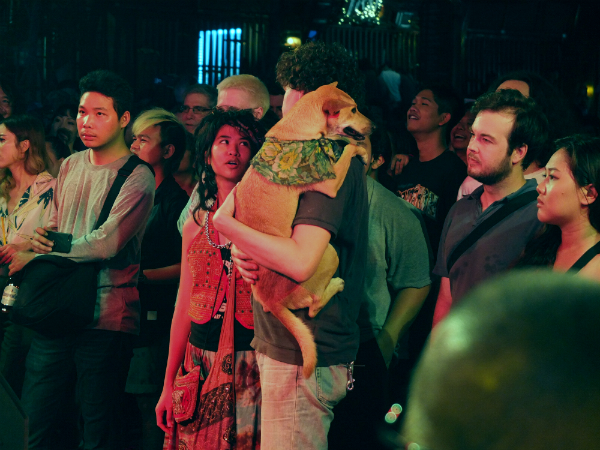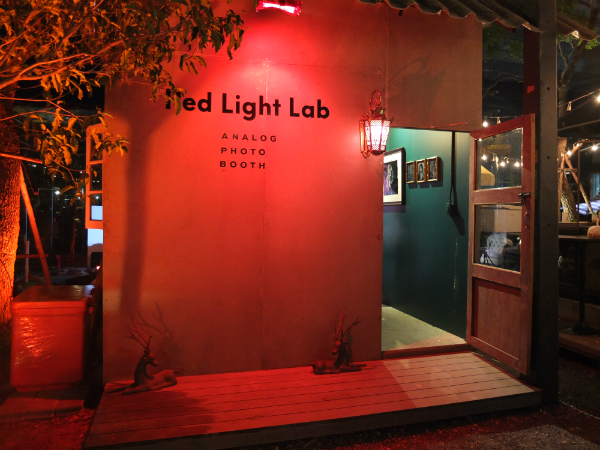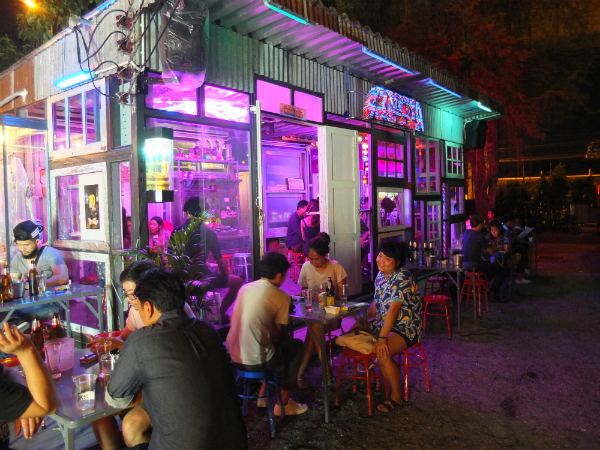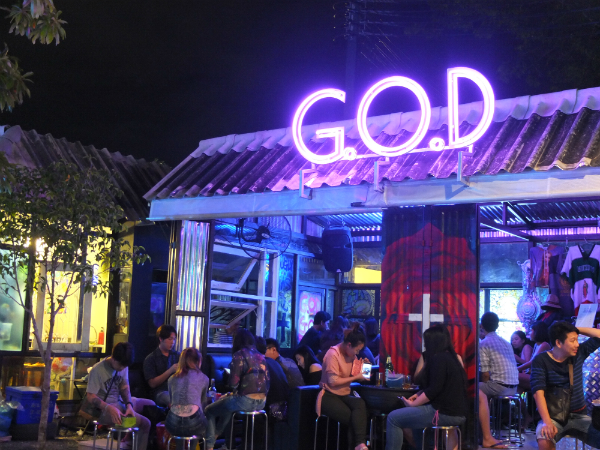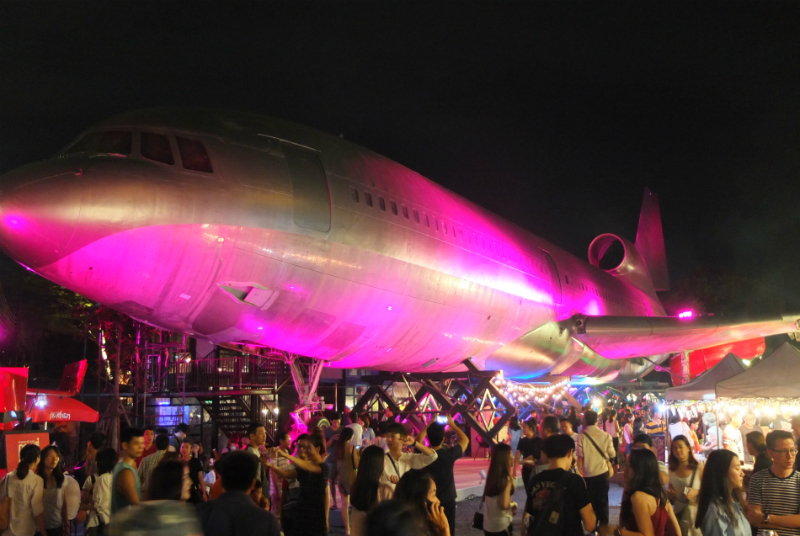 Related stories:
'Changchui' Opens This Week with 3 Days of Music, Film, Art