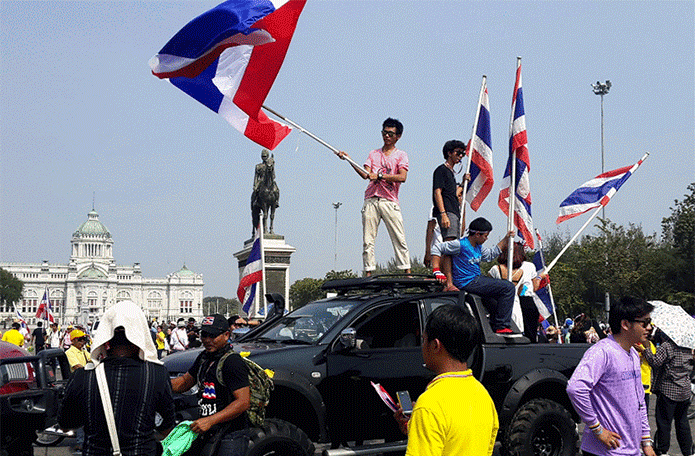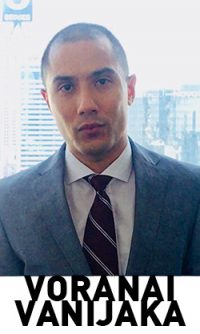 On Wednesday, I went to a hospital and noticed that most doctors looked like college kids. Of course, it's just Asian genetics that make them look so young; age-wise, they were in their 30s and 40s. On every hospital visit in recent years, I've noticed the doctors are from generations X and Y.
This past December, I met four professors while giving a talk at Chulalongkorn University. They were all younger than I am. At Thammasat University, where I currently teach, the dean of my faculty, journalism and mass media, is also younger than I am.
Business seminars are always popular in Thailand, where the young and ambitious go to hear successful business types dispense advice to eager audiences.
Five years ago, they were made up of puu yai I would have to raise my hands to wai. Panelists these days raise their hands to wai me, because often I'm the older one – not by much! – but older nonetheless.
This isn't a lamentation for aging or some midlife crisis quip. I can still pass for 30-something, you'd better believe it. At least that's what I tell myself every day. Regardless, there's a point to this train of thought.
In politics, old-school politicians are aging and fading away. Sanoh Thienthong and Chavalit Yongchaiyudh, where are they now? Newin Chidchob has pretty much said goodbye to politics and simply enjoys being Lord of Buriram in general and Buriram United FC in particular. He seems to only wear jerseys, shorts and sneakers these days, even at a fancy dinner event where I last saw him. But who's going to tell him to put on a suit? Not me.
The last time I saw Chalerm Yubamrung was in a Facebook video clip with his son throwing a party for him about a month ago – oh, how he has aged. The spark has dimmed, the swagger gone. Just an old man left to reminisce about the past. And we've all seen recent photos of Thaksin Shinawatra, whether in Singapore or elsewhere. Really, he's not looking too sprightly either.
All of this mean that the generations that have run Thailand for decades are fading away. The generation that is coming up and taking charge were kids in the '80s and '90s – the MTV generation, citizens of globalization, purveyors of pop culture, internationalized and liberalized. The last generation to know # as the pound or number sign.
The generations that grew up bitching and moaning about traditions and the elders, about how Thailand needs to change, how the country needs be this, or the nation needs to do that, etcetera, etcetera, etcetera. Here I talk about Generation X and Generation Y – the 30-somethings, 40-somethings and even 50-somethings.
Well, the time for bitching and moaning is over. The time for pointing fingers and blaming the puu yai is over. The next few decades belong to these generations, as the old guard fades away. They'll decide whether Thailand will make it or break it or simply float along clumsily in mediocrity, crying over unfulfilled dreams and weeping over unrealized potential.
I write commentaries for Khaosod English and I do video commentaries in Thai for GQ Thailand. I tell different stories but preach the same message. If the present is up to us, and the future is ours to build, then we must stand up and be accountable, take the responsibility into our hands. The way to do this is to demand back democracy.
The longer we allow dictatorship to continue, the longer we allow the present to be dictated by the older generation, and hence the future shaped by the older generation. This isn't a complete knock on the older generation. They have achieved many wonderful things, and committed many terrible things, as with any generation. But it's time to take the torch.
The first step in taking charge of our own country begins with having a democratic election, and whether we are doctors, professors or carpenters, we need to make our voices heard in this regard.