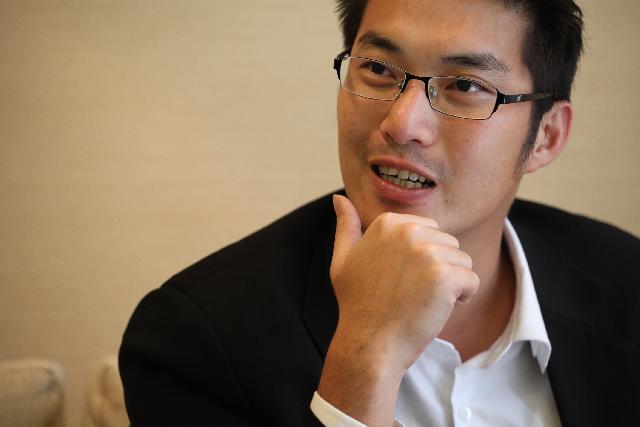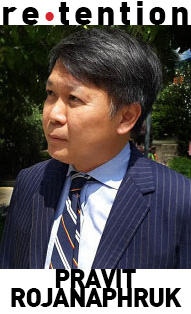 Some Thais feel hope in the yet-to-be-named political party by Thanathorn Juangroongruangkit, a 39-year-old businessman and law lecturer Piyabutr Saengkanokkul.
Thanathorn is a former student activist who became vice president of his family business, and some believe the new party will push for progressive policies.
It's unclear at this stage what those policies will be, as Thanathorn cites the junta's ban on any campaigning to remain cagey. This hasn't stopped him from going on an interview spree and on Tuesday #HelpNameThanathorn'sParty became the top hashtag on Thai Twitter. Some are already expecting the billionaire, whose family owns a large stake in Matichon Group, the parent company of Khaosod English, become prime minister in the future.
What remains to be seen is if the new party will be more participatory and run from the bottom-up.
To create a political institution, a political party must have a broad-based membership which can truly inform and dictate the policy direction of the party.
It's unclear how a party formed by a billionaire will enable ordinary party members to be able to truly have a meaningful say.
This writer could be wrong, for Thanathorn's reputation is very good.
More often than not, political parties in Thailand are something of a personal fiefdom for a few people, and even if Thanathorn's party succeeds in being fundamentally different, it's still hard to see how other parties will become more genuinely of their members.
The lack of clear ideology is another challenge facing most Thai political parties. The need for more thought-out and consistent policies can only be satisfied by a foundation based on solid political ideology.
It seems most parties are more Machiavellian and expedient. This gives rise to the cults of political personalities rather than solid policies based on real surveys of the needs of the electorate and commitment to a distinct political ideology.
Many parties are thus just clones with little real difference, only differentiated by names or logos.
Money is another major factor. Will the much-anticipated party led by Thanathorn and Piyabutr allow for ordinary members to exercise their clout through membership fees? How will that factor against the deep pockets of its founding billionaire?
Without true power belonging to ordinary party members, these members will be reduced to mere consumers of better political products.
As long as party members have no true say in how parties are run, it cannot become a true party of the people. Voters meanwhile will be left with little meaningful roles.
It's not just the ideology or the good intention that counts, the process in truly establishing an alternative political party, a political institution, must also be judged on the level of meaningful participation of party members and voters in bringing about a new kind of politics and political party.