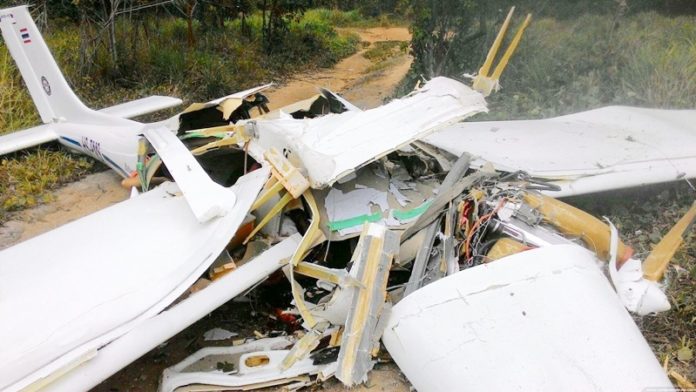 PHUKET — Two were killed and two injured when a light plane crashed on Phuket on Saturday morning.
The small aircraft went down in a rubber plantation in Phuket's Thalang province at around 10:30am, killing two men immediately. Another two were severely injured and taken to a hospital. None was immediately identified.
The trainer aircraft belongs to the Siam Aviation Association, according to Lt. Col. Natthee Pichitchainitimet of Thalang Police. Investigators are determining the cause of the crash.