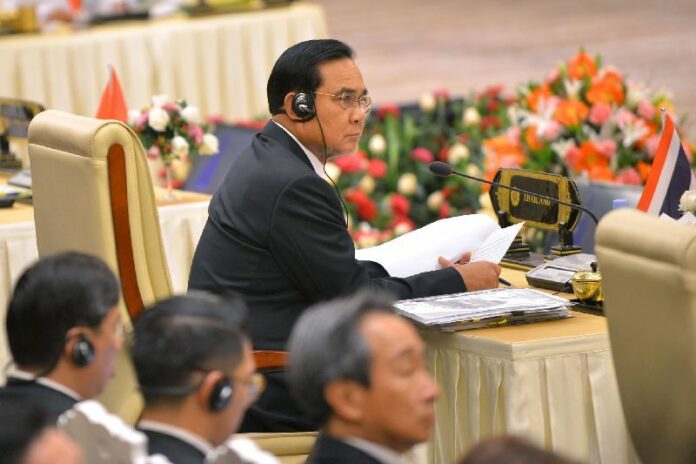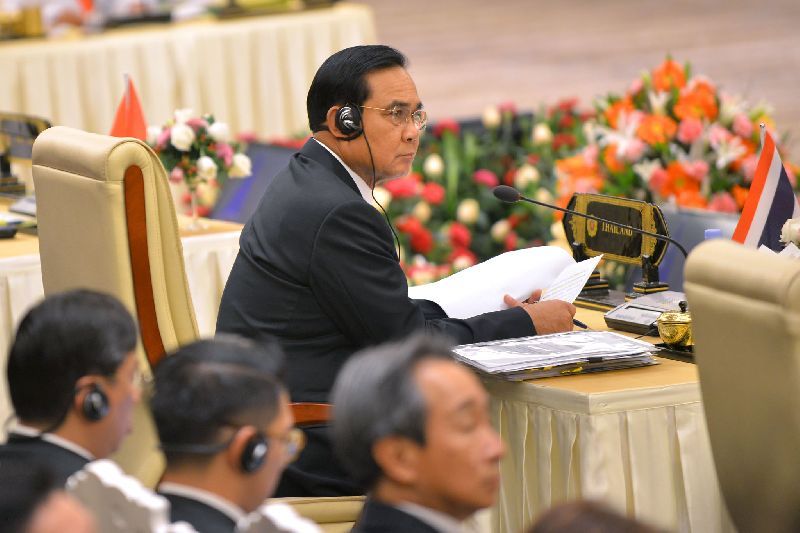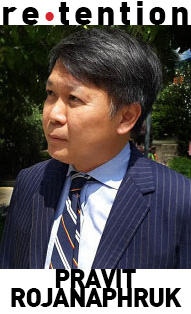 As ASEAN celebrates its 51st anniversary this month, I wonder whether freedom of expression and press freedom can become part of its values.
Looking around, the signs are not very promising.
According to the Reporters Without Border 2018 press freedom index, all ASEAN member states rank poorly in the bottom third of the world.
Of 180 countries, Indonesia was ranked 124 while the Philippines is at No. 133. From there, it's a steep plunge. Myanmar is at 137 and Juntaland-Thailand ranks 140. Hun Sen's Cambodia sits at 142 followed by Malaysia at 145, Singapore 151, Brunei 153 and Laos 170.
Vietnam – at 175 – is just two places better than Syria, while the country with the least press freedom – according to the Paris-based organization – is North Korea at 180.
In Vietnam, the press is state-owned and political bloggers are routinely arrested.
"In other developing countries where I'd worked, local journalists often turned out to be my best sources of information and most useful contacts. Vietnam was different. Reporters, who were licensed by the government, generally had chosen journalism because they wanted the security of a state job, not because they were curious about the world around them or had a calling to pluck a kernel of truth from a sack of lies," Los Angeles Times journalist David Lamb wrote in his book "Vietnam Now: A Reporter Returns."
Lamb added that he asked a reporter what her idea of a good story was, and the journalist replied: "A story that is in harmony with the people."
"Like her colleagues, she had bought the official line that to question or criticize was to undermine the spirit of nationalism," Lamb said.
In Cambodia, strongman Hun Sen's long rule is casting an even longer shadow on the press and freedom of expression in general.
"As Hun Sen's power grew and violence receded, the opposition Khmer-language press was brought to heel in the courts, where accusations of defamation or incitement were leveled by powerful people and then rubber-stamped by pliant judges," wrote Sebastian Strangio, a former reporter and editor at the Phnom Penh Post, in the book "Hun Sen's Cambodia."
"With no chance of winning, the threat of jail or insurmountable fines fostered self-censorship and, by 2010, had forced the closure or co-optation of most significant opposition outlets," he added.
In September 2017, the Cambodia Daily shut down under political pressure after two decades. Thomas Beller wrote on The New Yorker on Sept. 12 that year describing the situation in an article entitled "The Devastating Shutdown of the Cambodian Daily."
"The days ticked down to the Monday, Sept. 4 deadline. There were many news items about the threat to the Daily and the authoritarian turn away from democracy. On Sunday, Sept. 3, the leader of the opposition party was arrested in the middle of the night, charged with treason, and taken to a remote prison.
The following edition of the paper carried the headline "Descent into Outright Dictatorship," above the fold. At the bottom was an article titled "Cambodia Daily Faces Immediate Closure Amidst Threats."
That was the last issue.
It was to be prophetic, for by May 2018, the Phnom Penh Post was sold to pay a mounting tax bill to a new owner, Sivakumar Ganapathy, which led to the firing and resignations of several senior journalists.
A BBC news story described the sale as coming "amid an increasing crackdown on independent media outlets" while Reporters Without Borders has accused the Hun Sen government of launching "an all-out war on independent media outlets with the aim of ensuring victory in the general elections scheduled for July."
The government denied this, adding that the sale was a normal business transaction.
The Philippines' vibrant media coexist with the fact that local journalists are often targets of assassination attempts.
In Indonesia, where there's hope, God continues to be a taboo topic.
ASEAN values are more often about non-interference and consensus – not critical expression.
Can disruptive technologies such as social media be a boon for press freedom and freedom of expression in ASEAN? I am at least hopeful that there is a possibility that the spread of social media is already making a difference, particularly if used responsibly.
In Thailand, critical discussion on topics untouched by the majority of mainstream media – such as the monarchy – have moved to social media, bypassing self-censorship despite risking charges of lese majeste and breaching the Computer Crimes Act.
A few may have been arrested but the rest of the school of fish on social media continue to swim. The same goes with Vietnam, the control over traditional press has become increasingly irrelevant as younger generations seek to learn about their country's politics and society through the internet and social media, despite the arrest of vocal bloggers.
Myanmar however, is where the ugly head of online freedom of expression rears in the form of anti-Rohingya hate speech. Facebook has been used by netizens to spread hate and incite violence.
That suddenly more and more people can access censored information and instantly talk to others in a new public sphere, to use German philosopher Jurgen Habermas' term, is no guarantee that freedom of expression will advance and expand tolerance.
People could also end up trapped in the respective ghetto of their own narrow-mindedness, talking only to like-minded people, trapped in a cyber world where everyone shares the same political or social views instead of learning and conversing with those who think differently.