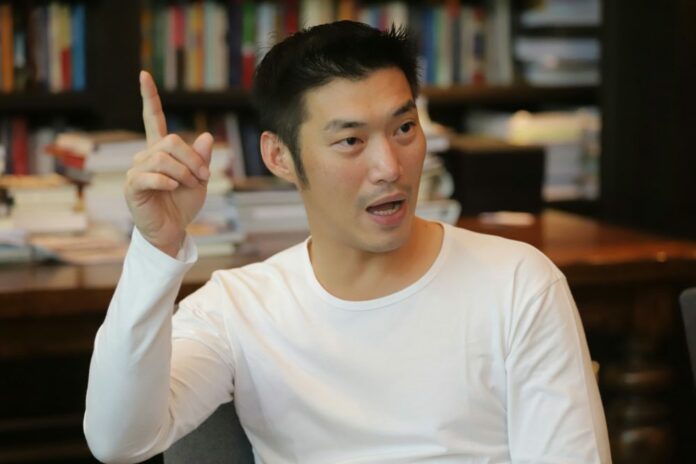 BANGKOK — While ultra-wealthy and powerful leaders have risen the world over more often as populists than champions of democracy, Thanathorn Juangroongruangkit says he will be the exception.
In an exclusive interview, the Future Forward Party founder insisted Thursday that his liberal-leaning faction is a viable cure the ills of a divided country. He also said his wealthy background doesn't disqualify him from speaking on behalf of the common people.
"I am not part of whatever term you might use: the elite, the ammart, the moneyed class, the 1 percent," said Thanathorn, who until earlier this year headed Thai Summit Group, a family-owned auto supply company. "Having wealth and having privilege are different things."
Thanathorn spoke a day after police summoned him over a criminal charge filed by the military junta, which accuses him of having "distorting facts" in an online video. Thanathorn sees the charge as the latest junta effort to silence its critics. He believes an activist assaulted the same day was attacked for the same reason.
"This society is now living in a dark age," Thanathorn said. "They slap us with charges. If it doesn't succeed, then they send someone to intimidate us."
Asked whether he fears similar attacks on himself for defying the junta, Thanathorn said no, but added that he's worried for those close to him. He has three young children, all of which are in school. His wife is expecting another child.
"If the threats are directed at me, I'd just give it a shrug," Thanathorn said. "But I'm afraid that the intimidation will spread to my family."
Not One of Them 
Reading a quick bio of Thanathorn, one would most likely place him in a typical Bangkokian middle class. His high school years were spent at St. Dominic's, a Catholic all-boys college and Triam Udom, widely seen as a springboard to Chulalongkorn and Thammasat universities on their way to the levers of power.
Thanathorn, whose nickname is Ake, did end up at Thammasat and graduated with a degree in engineering. He went on to sit on the board of Thai Summit Group, owned by his family. His uncle, Suriya Juangroongruangkit, was a transport minister back in 2002.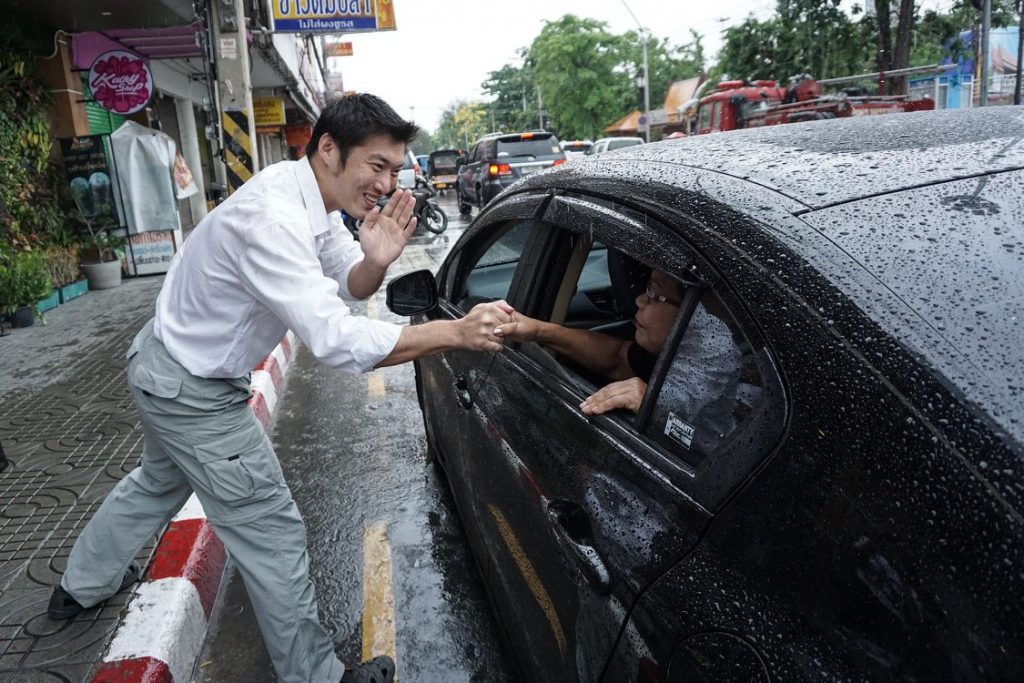 He also served as consultant to multiple companies, including Matichon Group, which owns Khaosod English. He said he stepped down from all of these positions five months ago to fully dedicate his time to the nascent Future Forward Party.
"I miss working in business," said Thanathorn.
"I was very sad when I had to leave. My team just started working on our first AI," he continued. "If I had stayed with them, six or seven months later, we'd have succeeded by now."
As someone from a "new money" family, Thanathorn doesn't see himself as part of the traditional elite. And the feeling is mutual, he added.
"I started to feel that I'm wealthier than the average of my classmates when I was in junior high," he said. "That was when my parents started trying to be 'One of Them.' They tried entering that circle. But my dad left school when he was in the fourth grade. He went to a fancy dinner, and there were eight spoons in front of him. He didn't know what to do."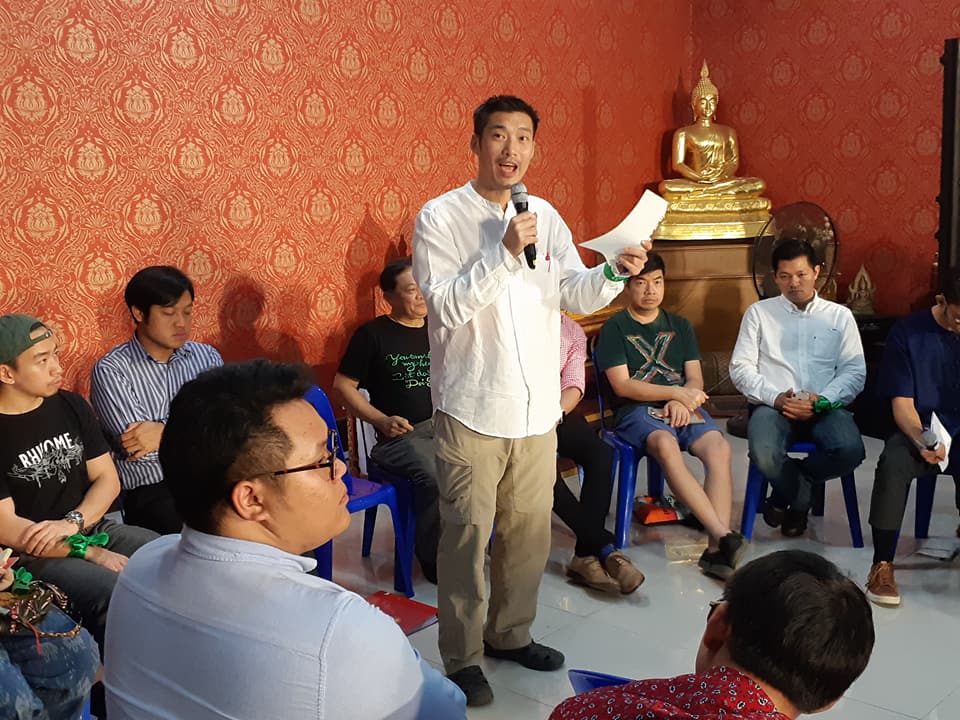 Not everyone is convinced Thailand needs another "benevolent billionaire." A Thai Post column in May compared him to Thaksin Shinawatra, a former tycoon turned politician later convicted under a cloud of nepotism and fraud.
"Will he repeat Thaksin's mistake?" columnist Phakkad Hom wrote. "No one knows the future, whether Future Forward under Thanathorn's leadership comes to power, or whether Thanathorn will be the prime minister he says he will. But Thaksin said he'd get the premiership, and he did. It ended in corruption."
Thanathorn says the nouveau riche who've worked for their wealth can't be compared to those born with it.
"When they look at us, they do so with derision. They say to each other, 'These people are just merchants.' They insult us," he said. "We have the money, but we don't have big family names they do."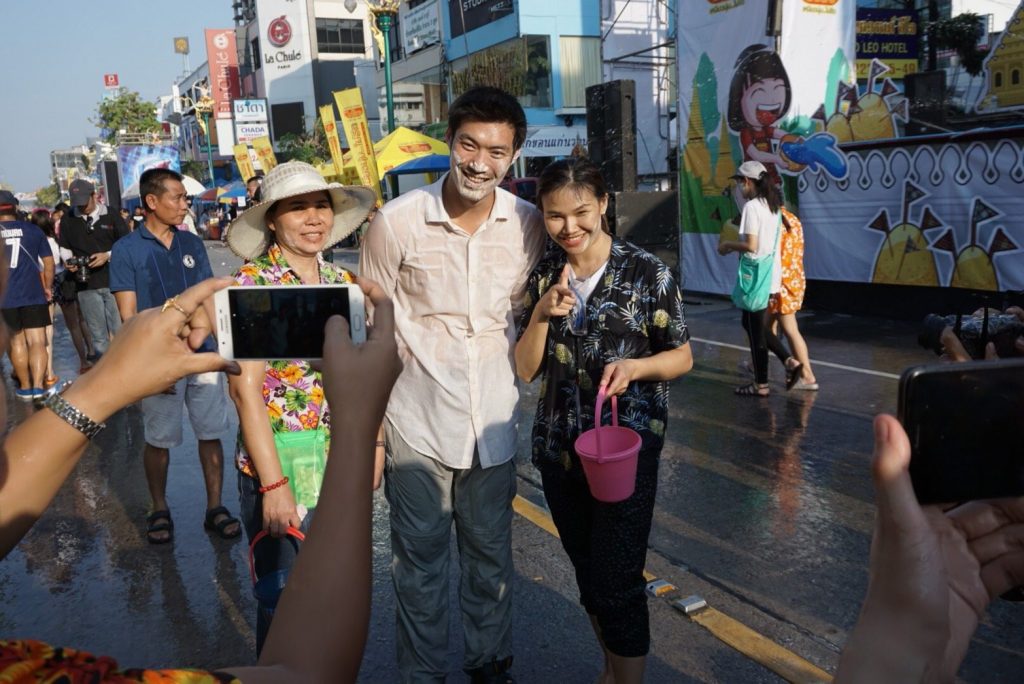 Still, rich he is. Thai Summit Group, privately held by the Juangroongruangkit family, reportedly brings in about 60 billion baht annually.
Born or earned, that kind of wealth isn't likely to put one in touch with the everyman. Asked if he risks being stuck in a bubble of his own, Thanathorn pointed out that he's visited 41 provinces in recent months to hear people's opinion on where the country should be headed.
"Being out of touch is never my concern," Thanathorn said.
Justice for All? 
After months of speculation, Thanathorn in March unveiled the Future Forward Party. Styling it as the party for the progressives and disenfranchised youth, Thanathorn was soon voted chairman by the founding members.
It wasn't his first foray into politics. Thanathorn got involved with activism in his university years, when he campaigned alongside a rural-based group called Assembly of the Poor. On a shelf in his library sit copies of "Same Sky," a left-leaning magazine examining Thai politics and society.
One of them is the legendary red-cover issue on Thai monarchy which was banned from sale in 2006 due to "sensitive content."
"The monarchy – I'm not talking about His Majesty the King but the entire institution – needs to evolve," Thanathorn said. "It needs to have a constant dynamic, ever changing along with the world. What everyone wants to see is the monarchy as an important institution under the constitution."
But Thanathorn stopped short of calling for reform of the lese majeste law, which has been used to jail people up to 15 years for any action or remark deemed critical of the monarchy. Rights groups have said it has become abused as a political weapon to silence and cow dissent.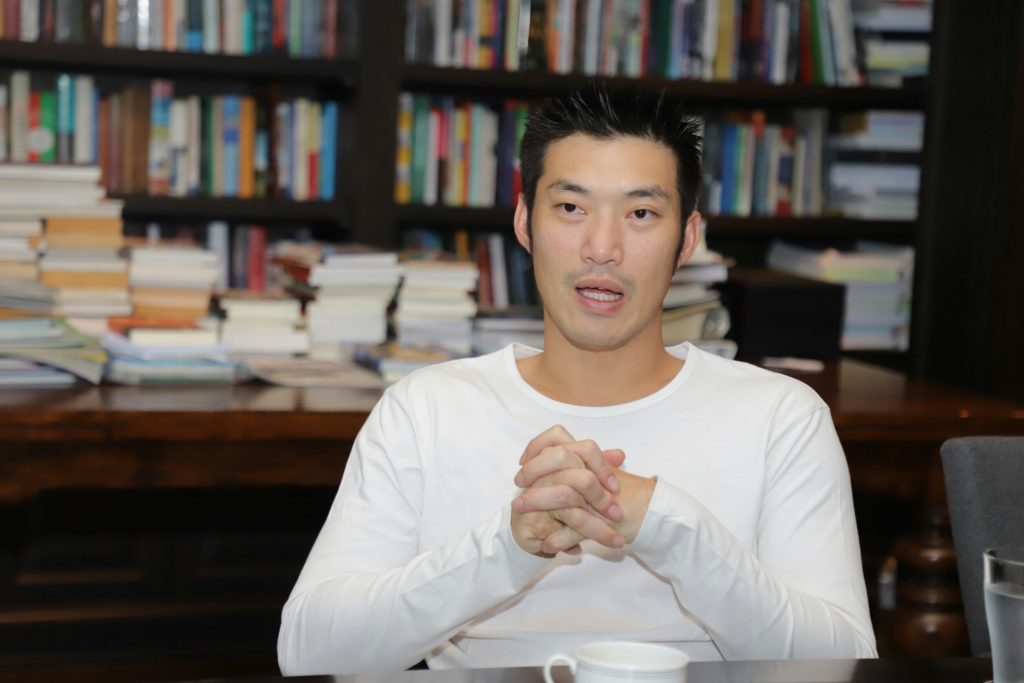 Its omission from Future Forward's platform was met with disappointment from activists who believe the law should be amended. Thanathorn would not say why he refused to take up those calls.
"When we do an off-record interview, we'll talk about it," he said.
Asked what he'd do as head of the next government, Thanathorn pledged to reform the military, write a new constitution independent of the current junta and "bring justice" to all sides involved in past cycles of political violence which have plagued the country for over a decade.
Does that mean the kind of blanket amnesty that brought down the last civilian government? A trial for generals and political leaders? He would not discuss specifics, but stressed that Thailand must strike a balance between justice and reconciliation as there is no "defined formula" for the country.
"Every side has to come together and think," he said. "We have to heal the wounds on all sides."