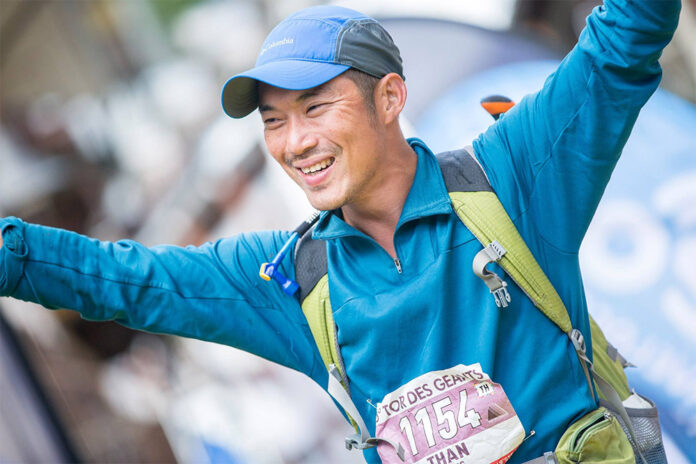 BANGKOK — When the head of a yet unnamed party recently threw the gauntlet down to a political rival, it wasn't to duel or debate.
Instead, Thanathorn Juangroongruangkit challenged well-known Redshirt Sombat Boonngam-anong to contest heroes in mobile gaming battle royale "RoV." Also last week, brainstorming a name for Thanathorn's new progressive political party didn't happen behind closed doors but on Twitter, where it became the top Thai hashtag. And to fund the party, the talk is not to rely on the 39-year-old billionaire's personal wealth but go online to crowdfund it.
Technology is not just at the core of Thanathorn's appeal to young Thais disenfranchised with the political status quo, but what he described as a means to "promote direct democracy as much as possible."
Read: Internet Chips in to Help Name New Party
"Tech will be used as a tool to harness people. For example, if we are to propose a bill to the parliament, the bill has to be endorsed by our members [o]r representatives of members via online platform we are building," the vice president of auto parts conglomerate Thai Summit Group said in a Tuesday evening message. "We are so excited about this new party. It's fresh, fun, full of hope, ideas and energy."
Though Thanathorn has given a string of select interviews in recent days, he's largely shirked traditional media in favor of Thai-language outlets online, where he has been cultivating his own Facebook following to entice social media.
Thanathorn's family firm, Thai Summit Group, owns a large stake in Matichon Group, the parent company of Khaosod and Khaosod English. He sits on the company board and is expected to resign.
Last night he spoke about the importance of harnessing technology and getting the public on board to build the party in response to several questions posed by Khaosod English. As the party is forbidden under junta order from formally meeting to strategize, he said his responses should be considered his own.
As to who will be welcome in the new party, Thanathorn said the door is open to any former MP from another party "who share[s] the same ideology and has the same vision of destiny."
Although technically banned under junta rules from direct campaigning, Thanathorn went on to say that if the goal is to make society more equal and democratic, "the first place to do is here at our party."
"What we build here will reflect the future we want," he wrote.
Family Matters
On Saturday, Thanathorn wrote on Facebook about a conversation with his mother, a potent figure in the family business, about his intention to establish a political party and enter politics. The billionaire extreme-sports aficionado said she asked whether he considered Thai Summit or Thailand more important.
"I answered briefly, in a serious tone, that it's Thailand. She looked disappointed. Although she disagreed and did not give any special blessing, she did not bar me," he wrote. "To me, this was her way of approving and giving consent."
Thanathorn was then asked a final question by his mother:
"If one day you are in power, people will probably offer you both women and money. Will you accept it?"
Thanathorn, who won admiration at a young age as a student activist supporting the rights of the poor before his father's abrupt death propelled him into the family business, said he assured his mother he wouldn't disappoint her. After three days the post had been shared 630 times and drew more than 700 comments.
Read: Billionaire Foe of Thai Old Guard to Lead Progressive Party
The other party co-founder, Piyabutr Saengkanokkul, is another admired figure in the progressive community. A law lecturer at Thammasat University, Piyabutr gained fame – and infamy – as a member of the Nitirat group of law lecturers, a reformist group known for its pro-democracy stance and opposition to the royal defamation law.
Piyabutr did not respond to messages seeking comment.
Hopes Run High
A prominent source within the party, who asked not to be named due to an internal agreement to keep a tight lid on interviews, said he signed on because Thai society needs to be offered a new agenda after a decade of paralysis due to protracted political conflicts.
"We want to give it a try, to create a true political party. To open space for various groups and the new generation," the source said.
Asked whether the party would rely on Thanathorn's massive wealth, he said the party is considering crowdfunding options that would increase public participation and ownership.
"This is an issue people are waiting to see. Will it become another Thaksin [Shinawatra] party?" he said, referring to the ousted, fugitive former premier who first ran for office as an incorruptible multi-billionaire. "From our discussion, we don't want it to be like that. So can we raise the capital from various sectors in society? Is that possible?"
Thanathorn himself said the party will aggressively seek public support.
"We plan to raise the biggest amount of party funding from the public, via online tools or otherwise," he wrote in English. "I want to make the record of fund raising for a political party and election campaign in [T]hai history. [O]f course, this has to be subjected to the party members' approval. I believe this is totally doable."
Where Rubber Hits Road
Some hints of future policy positions came Monday by way of alternative online news portal Prachatai, which published what amounted to a press release for the new party. It "introduced' what it called 10 new-generation friends of Thanathorn, young academics and activists who enumerated issues ranging from universal accessibility for people with disabilities to better social welfare policies.
The 10 included Thammasat academic Sustarum Thammaboosadee, former Prachatai reporter and disability rights campaigner Nalutporn Krairiksh, pro-democracy activist Didtita Simcharoen and outlaw brewer Taopiphop Limjittrakorn.
Prominent Redshirt Sombat, who Thanathorn challenged to the video game battle over who will claim the progressive mantle, saw the move as a PR exercise. Sombat said it will take more for to win hearts and minds upcountry where the Redshirt movement runs strong along with support for Pheu Thai, the traditional opposition party that has put two Shinawatra governments in power.
He said principles alone are unlikely to carry Election Day without the kind of substantive bread-and-butter measures that have won election after election for Pheu Thai.
"Once they enter the election field, the issues will be about concrete livelihood issues. I haven't heard the two saying anything in a concrete manner, " he said, referring to Thanathorn and Piyabutr. "When people vote, it's not going to be just about democracy – livelihood issues come first."
Prominent political commentator Pipob Udomittipong said online recently that were an election held today, he would likely vote for the party because he sees it as an alternative that will genuinely give ownership to the people. Pipob offered a caveat similar to that of Sombat, saying the challenge will be reaching out to the masses as well as winning some support from the other side of the political divide.
Of course all of that is still premature. As Thanathorn noted, his party, like all others, is still barred by the junta from campaigning and has yet to articulate a policy platform. It hasn't even registered a name yet – that will happen Thursday.
Thanathorn has mentioned the need to overcome the current political quagmire of deep polarization, and his interest in local rights seem likely to inform a party aligned with the interests of disenfranchised Thais. Though interest in social welfare policies have been voiced, it's unclear for now what the party's attitude toward big business will be, particularly given that it's led by a billionaire tycoon.
Without peeling off enough votes from Pheu Thai, the party risks splitting the vote and bolstering the prospects of the myriad of conservative elements staking their success on backing the military.
Redshirt activist Chainarin Kularb-um said in a post yesterday that he would not support Thanathorn's new party because the Shinawatra-aligned Pheu Thai Party has a proven track record of producing results.
The same party source who ask not to be named said competition with the Pheu Thai Party is inevitable. He plays down the party's chance of competing with the Pheu Thai Party, however, saying many people still have faith in Thaksin.
Those loyal to Thaksin Shinawatra and Yingluck Shinawatra aren't the only detractors. Some royalists have began branding the party as anti-monarchist, citing Piyabutr's past criticism of the lese majeste law.
This past Thursday, Paisal Puechmongkol, a prominent Yellowshirt, vowed online to oppose the establishment of any anti-monarchy party and said the Election Commision would be held responsible if it allows such a party to register.
Sombat said this means Thanathorn is unlikely to make inroads into the conservative column, as many royalists will likely never consider voting for the new party. He said that this is just the beginning of the kind of character assassination Thanathorn and others in his party can expect to intensify as campaigning begins and elections draw closer.
Thanathorn is like a man from the future, Sombat said of excitement for the new party that goes beyond another billionaire raising a lance.
"He's leftist and a revolutionary," he said.
Members and associates of the new party will hold a news conference Thursday morning before registering its name at 10am, Thanathorn announced Wednesday on Facebook.
Related stories:
Internet Chips in to Help Name New Party
Billionaire Foe of Thai Old Guard to Lead Progressive Party