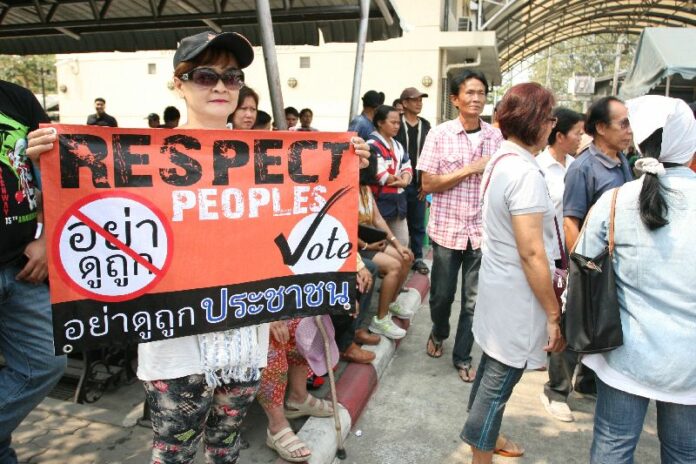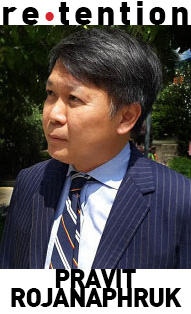 The much anticipated general elections – slated for February are generating considerable relief, but also doubt about how free and fair they may be.
To what extent can they be considered free and fair? When do they become bogus elections?
If elections turn out to be bogus, then what do we do? If they're unfair, will people boycott them or reject the results?
Thailand is caught in a Catch 22 scenario because rejecting increasingly unfair elections could mean the military junta would simply stay in power longer – unless there's a popular uprising that ousts it.
The other option – accepting the election results if they turn out to be massively unfair – could be tantamount to laundering the junta's illegitimate power under the guise of a new elected government.
To begin with, election rules have been set by men and women who have been appointed by junta leader Gen. Prayuth Chan-ocha.
The most obvious unfair competition starts with a senate wholly appointed by the junta, 250 senators for the first five years, that would play a crucial role in deciding who becomes the next prime minister.
Having 250 out of 750 parliamentarians means the pro-junta faction only needs 126 out of 500 MPs to secure a majority and reinstall Prayuth at the helm.
Then there's also the redrawing of constituencies in such a way that parties dominant in the northeast and Bangkok will have less MPs. The northeast is the bastion of the Pheu Thai party and will see 10 fewer MPs, while Bangkok – a stronghold of the Democrat Party – will have three MPs less.
New political parties are also struggling under the junta's rules.
On Wednesday, the new Election Commission – approved by the junta-appointed rubber-stamp National Legislative Assembly – informed Future Forward party that it needs to seek permission from the military junta before accepting public donations.
This came after the party boasted of having raised baht 20 million in one day on Oct. 6 when it accepted membership registrations for the first time. It is unclear what will happen to the 20 million – whether they will have to return the money or be penalized – but the commission insists this is in accordance to the law.
But whose laws are we talking about? It's the junta's law and the continued ban on political activity imposed four years ago after it staged a coup in May 2014.
With just four months to go before the promised Feb. 24 polls, it makes no sense for political parties to be banned from raising public funds.
The commission's interpretation of the junta's ban on political activity makes us wonder if it's more concerned about organizing free and fair elections or stumping the development of political parties and electoral democracy in Thailand.
With these twisted rules, some may feel tempted to call this elections bogus outright. But again, Thais who are so fed up of direct military rule feel desperate enough that the prospect of unfair elections will do.
They still hope there will be a miracle and that somehow the junta will be out of the political scene by early next year.
Talking about desperation in Juntaland Thailand.