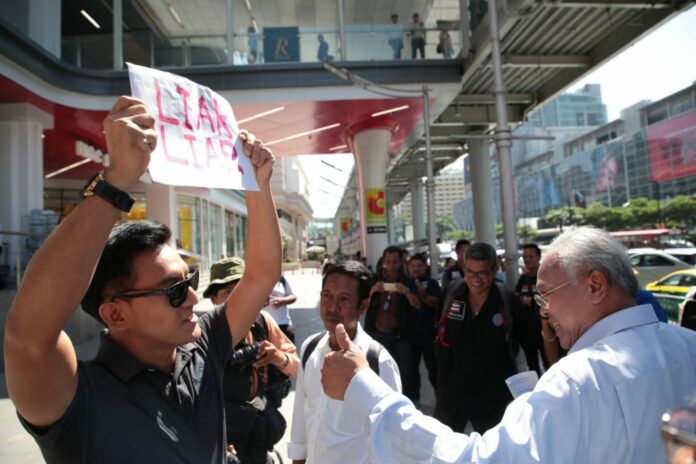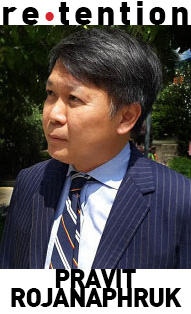 It was almost sad to watch the once popular Suthep Thaugsuban marching this past week in Bangkok to recruit new party members.
Gone were the adoring thousands who packed the roads when he led the anti-Yingluck Shinawatra movement five years ago. To be sure, a trickle of die-hard supporters remains, but of interest to observers and the media was the bad news for Suthep.
It was more than just fewer turning out to greet and stuff fistfuls of cash into the hands of the man who led the People's Committee for Absolute Democracy with King as Head of State, or PCAD, in massive protests which shutdown key parts of Bangkok and eventually led to the 2014 coup. The PCAD was more commonly called the People's Democratic Reform Committee, or PDRC.
What haunted him as he tried to recruit members for his new Action Coalition for Thailand Party were the confrontational incidents in which people challenged Suthep, calling him a liar or worse for returning to politics despite vowing after 2014 coup to quit them forever.
Even pro-junta newspaper Thai Post led its Thursday front page with "Bangkokians fed up with Suthep."
On Wednesday, the day the protest movement began five years ago, Suthep spent his sixth and last day for now marching through Bangkok. Again, an activist grabbed headlines when he showed up holding not one but two small signs in English with the words "Liar. Liar."
"How much have you been paid?" video shows Suthep asking the man while flashing him a thumbs-up in a bid to remain cool.
The man said no one had paid him.
"Do not fool the people! Do not fool the people! Do not be cannon fodder for dictatorship," said the man, Akawutt "Ake" Auttagorn, who protested against Suthep outside Big C Ratchadamri. It was a reference to not just how the Suthep-led protest of five years ago led to the coup which Suthep loudly called for at the time, but also how his new party is perceived as pro-junta and likely to support the junta leader staying on as prime minister, despite protestations it's too early to decide its intentions.
The "liar" accusation made against Suthep wasn't just about going back on his word by returning to politics. But when he led the protests, Suthep's mantra was "reform before elections." Now, with little or no reforms made by the ruling junta, he is more than happy to see the party he leads, not de jure but de facto, compete in elections before reform.
Make no mistake, there are still a good number of Bangkokians supporting Suthep despite the low turnout of people in the streets. For the many who used to support him but simply did not show up to meet and greet Suthep like before, one must ask whether they have become disillusioned by the failure of what he ushered in to deliver real reform. Or is it the struggling economy? This is something ACT will have to find out and address if it wants to become a relevant political party.
On social media, contrary to junta claims it has solved political divisions during the past four and a half years, Suthep's campaign has brought those divisions into relief. The Suthep-haters have been re-energized to unleash vitriol against him. On the other hand, his supporters are defending him anew on old Facebook pages such as PDRC Hot News Update, which is active anew.
It's unclear how his former supporters will vote, however. If they no longer support Suthep, as the low street turnout suggests, will they continue to vote for the Democrat Party, rivals to the Pheu Thai Party led by two Yingluck and her brother Thaksin Shinawatra? Or will they consider newer pro-junta parties such as Palang Pracharat which is led by three cabinet ministers from the current military regime?
This is unclear despite the clear sign that Suthep's army of supporters in Bangkok have evaporated.