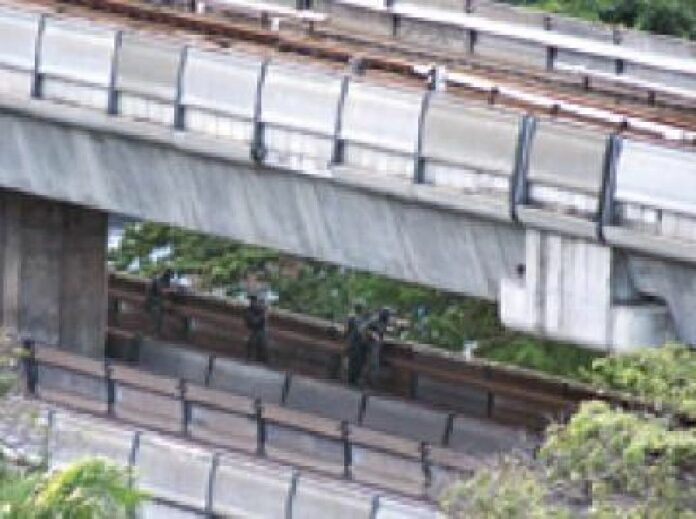 BANGKOK — A senior police officer testified in court today that military personnel were acting suspiciously when he and his men investigated the shooting at Pathumwanaram Temple, where six civilians were killed during the crackdown on Redshirt protesters on 19 May 2010.
Pol. Lt. Col. Sutad Chaiprom told judges at Bangkok South Civil Court today that he and his bomb squad were sent to collect evidence at Pathumwanararm Temple (commonly known as Wat Pathum) on the morning after the incident.
Soldiers were already stationed inside the temple when his team arrived, said Pol. Lt. Col. Sutad.
According to the police officer, the soldiers at the temple "focused more on observing our operation than cooperating with us." He said his team requested a closer investigation of the pond inside the temple compound, which the soldiers did not allow.
The officers also found a number of automatic rifles at the temple, all of which were army-issued weapons, he said.
Although many witnesses say they saw soldiers shooting into the temple on 19 May 2010, the military had always denied responsibility for the deaths.
The next hearing for the court inquest is scheduled for 9 May.