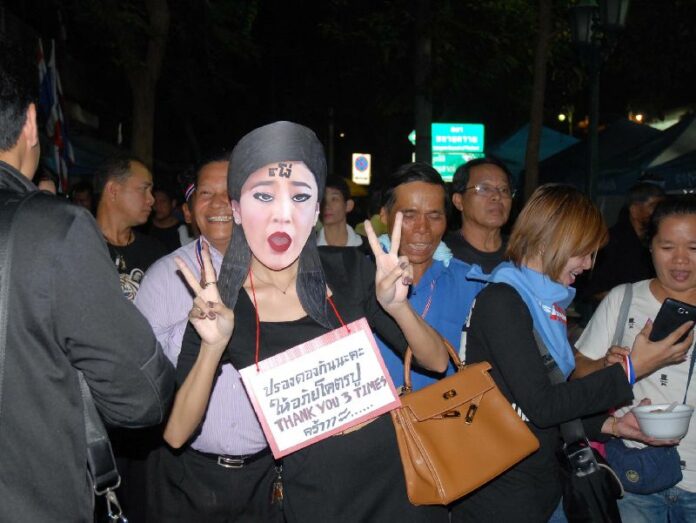 (6 November) At least eight nations have warned their citizens about their visits to Thailand during the ongoing political confrontation, said Deputy Prime Minister and Minister of Foreign Affairs Surapong Tovichakchaikul.
According to the Mr. Surapong, Canada, Brazil, the United Kingdom, France, Austria, Sweden, Israel, Japan and Taiwan had advised their citizens to refrain from visiting the protest grounds in Thailand.
The minister expressed his concern that the protests could worsen the welcoming tourism atmosphere of Thailand during the annual ?high season?, which would host many celebrations and festivals, such as Loy Kratong, Christmas, and New Year Day.
"It is understandable to protest as it is the right everybody possesses, however, the protesters should also respect other people's right," said Mr. Surapong, "They should understand that their actions create negative impacts to low-earning people, vendors, and enterprises. Moreover, every party should be concerned about our national economic performances and image of the country in long term".
He added, "I hope every party that have come out against the Amnesty Bill, including all university professors, students and other movements, to understand that the legalization process is beyond the decision of the lawmakers", as the fate of the Amnesty Bill is now handed to the Senate.
"I believe that if everybody reasonably argues about the case, the Senators would listen to their arguments. I want to stress that we all can solve every problem our nation is facing if we turn to each other [to discuss the issues] and take a step back from confrontation," said Mr. Surapong.
For comments, or corrections to this article please contact: [email protected]
You can also find Khaosod English on Twitter and Facebook
http://twitter.com/KhaosodEnglish
http://www.facebook.com/KhaosodEnglish