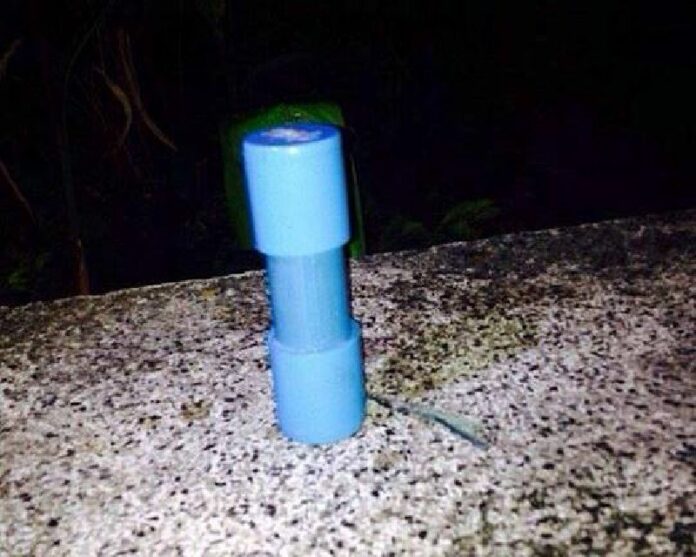 (28 February) A spokesman of the ruling Pheu Thai Party has alleged that an anti-government protest leader staged an attack on his own residence to seek sympathy.
Mr. Nataphol Teepsuwan, a member of the People′s Committee for Absolute Democracy With the King As Head of State (PCAD), posted on his Facebook account that an unknown assailant has hurled a "pipe bomb" into his residence in Asoke district of Bangkok at around 03.00 today.
However, the device did not explode, Mr. Nataphol said.
Mr. Nataphol′s residence situates in close proximity to a PCAD rally site Asoke area, and the incident reportedly took place hours after Mr. Nataphol and his supporters heckled the ex-wife of former Prime Minister Thaksin Shinawatra at Emporium shopping mall.
But deputy spokesman of the Pheu Thai Party has cast doubt on Mr. Nataphol′s tale of the alleged attack.
"I can assure you that the government did not do it," Mr. Anusorn Iamsa-ard told reporters today, "And the society needs to watch whether it was merely [Mr. Nathapol′s] cheap trick to draw sympathy".
He also suggested that the attack might have been staged by Mr. Nathapol′s own group to mend his image which, Mr. Anusorn believes, has been badly damaged after the PCAD activist harassed Mr. Thaksin′s ex-wife yesterday.
"It′s hard to forgive him because he disrespects the social hierarchy," Mr. Anusorn said.