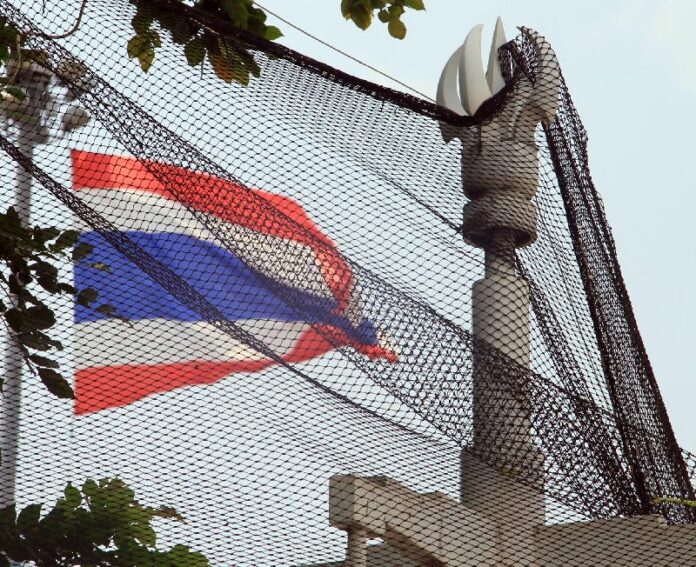 (14 March) The Centre for Maintaining Peace and Order is aiming to end the State of Emergency over Bangkok by 18 March, a top official said.
The government of Prime Minister Yingluck Shinawatra declared the emergency decree over Bangkok and its neighbouring provinces in January in an attempt to contain the anti-government protests led by the People's Committee for Absolute Democracy With the King As Head of State (PCAD).
But the CMPO has recently concluded that the situation can be maintained by repealing the State of Emergency and resorting to the Internal Security Act, which was imposed over Bangkok prior to the SoE's enactment in January, said Lt.Gen. Paradorn Pattanatabutr, secretary-general of the National Security Council and a secretary to the CMPO.
The CMPO will seek approval from the Cabinet on 18 March. If granted, the State of Emergency will be revoked on the same day, Lt.Gen. Paradorn said.
He expected that the government will retain the power of the Internal Security Act until the end of April in order to provide public security for the Senate election in that month.
The State of Emergency granted the authorities a sweeping power to contain the protests, such as banning or suppressing any political gathering, banning the use of certain buildings and roads, detaining suspects without charges, and censoring the media.
However, a recent ruling by the Civil Court strips the CMPO of many of those powers, rendering the emergency decree powerless in the eyes of many observers.