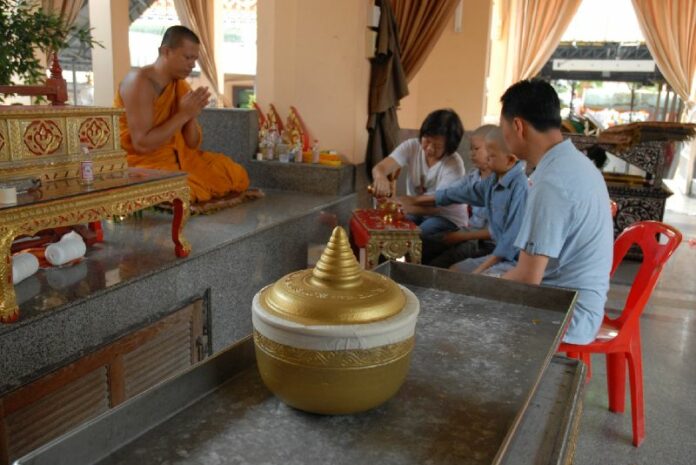 BANGKOK — The commander-in-chief of the Royal Thai Army has denied reports that a recently murdered pro-government activist had been "blacklisted" by the military.
Kamol Duangphasuk, 45, was shot dead by a pair of masked assassins outside a restaurant in Bangkok on 23 April. Mr. Kamol, aka Mai Nueng Gor Gunthee, was a well-known campaigner against the establishment and Thailand's strict lese majeste (insult of monarchy) laws. He was also a stout supporter of Prime Minister Yingluck Shinawatra.
Although police have not established a motive behind the fatal shooting, there are speculations that Mr. Kamol may have been targeted in revenge for his alleged involvement in an underground network that engineered attacks on anti-government protesters in recent months.
Speaking to journalists today, Gen. Prayuth Chan-Ocha, commander-in-chief of the Thai army, appeared to affirm this speculation, telling reporters to ask the police what Mr. Kamol had been doing prior to his assassination.
"Every core activist of every side is involved in violence. All of them," Gen. Prayuth said. "But don't accuse the military of harming these people. I have always said that the army takes care of people on every side. It doesn't matter whether we like it or not. We simply have to perform our duty."
Gen. Prayuth also expressed anger at a news report, originally published in anti-government newspaper Manager ASTV, which alleged that Mr. Kamol was on a "blacklist" compiled by the military.
"[The reporters] should come up with evidence of such a blacklist," Gen. Prayuth said.
Gen. Prayuth went on, furiously, "I have to pursue legal actions against a certain newspaper that wrote the report. If they continue to write such things, all of their [reporters] should prepare to lose their jobs. You all know what newspaper I am talking about. It never writes anything that gives dignity to humankind. Do they think everyone else is like them? I don't understand them."
When asked to comment on the reports that Gen. Chaiyasith Shinawatra, chief adviser to Prime Minister Thaksin Shinawatra and former Chief of the Defence Forces, is organising combat training for pro-government activists in Nakhon Ratchasima province, Gen. Prayuth admitted he has received reports of such groups by military intelligence units and has asked the government to monitor them closely.
"It's not my business … but I feel troubled to see local leaders coming out to speak in a way that encourages violence," Gen. Prayuth said. "I believe that violence will not solve all of this. It will only increase the conflict."
He added, "In the past five months, I have tried to find solutions. But if you don't adopt these solutions, I won't know what to do."
For comments, or corrections to this article please contact: [email protected]
You can also find Khaosod English on Twitter and Facebook
http://twitter.com/KhaosodEnglish
http://www.facebook.com/KhaosodEnglish