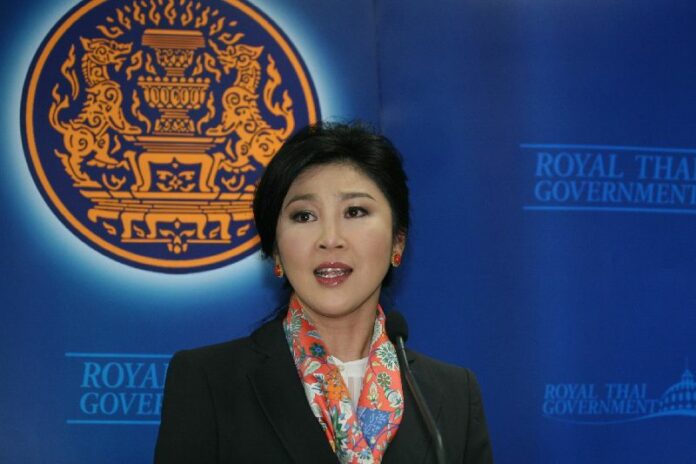 BANGKOK — Ex-Prime Minister Yingluck Shinawatra has been indicted for corruption charges in connection with the government's rice-pledging scheme, paving the way for the Senate to impeach her.
In an unanimous 7-0 vote on Thursday, the National Anti-Corruption Commission (NACC) ruled that Ms. Yingluck was aware of massive corruption in the government's costly rice program, but refused to put an end to it.
The offence amounts to negligence of duty, as outlined in Thailand's Criminal Codes, the NACC ruled.
The case will now head to the Senate, which will vote on whether or not to impeach Ms. Yingluck and ban her from political office for the next five years. An affirmative vote would effectively rule out the possibility of Ms. Yingluck running in the next general election, which is scheduled to take place on 20 July. It would also open Ms. Yingluck up to being sued in Criminal Court for the damages caused by the rice program's corruption.
The government's populist rice-pledging policy was intended to bring in more revenue for Thai rice farmers, but backfired dramatically, causing the government to lose billions of baht and fail to pay farmers on schedule.
It is unclear when the Senate will convene to proceed with the impeachment against Ms. Yingluck.
The NACC's ruling came only a day after Ms. Yingluck was found guilty by the Constitutional Court of unlawfully removing the National Security Council (NSC) director, and subsequently removed from her caretaker position.
For comments, or corrections to this article please contact: [email protected]
You can also find Khaosod English on Twitter and Facebook
http://twitter.com/KhaosodEnglish
http://www.facebook.com/KhaosodEnglish