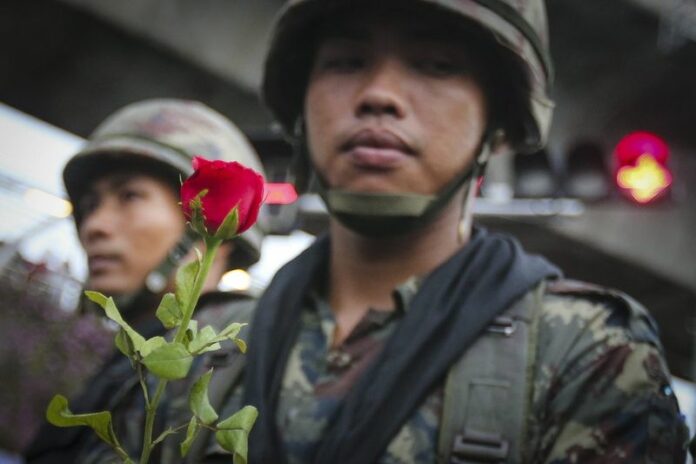 By Cod Satrusayang
BANGKOK (DPA) — Thailand's ruling military junta has ordered the creation of "reconciliation centres" around the country Wednesday.
The aim of these centres was "to create unity and end the division" in the country, according to an army spokesman.
The centres will be a run by community leaders chosen by the junta and will disseminate information approved by the leadership to the public.
The junta announced late Tuesday the names of the members of an advisory council that will help it administer the country.
The council will play a key role in advising the junta in several fields including security, foreign affairs and the economy.
Some the key members of the council include General Prawit Wongsuwan, coup-leader Prayuth Chan-ocha's old commanding officer, who will lead the council.
Also included is Pridiyathorn Devakula, an aristocrat who will advise the junta on economic matters. Pridiyathorn will be reprising a familiar role as he served as finance minister under the last coup-appointed government in 2006.
Army chief General Prayuth Chan-och seized power last week after seven months of anti-government protests that led to violence and a political stalemate.
Since coming to power he has imposed a curfew, censorship of the press and summoned more than 200 people including journalists and academics, many of whom are detained on army bases.
The New York-based Committee to Protect Journalists called for the immediate release of journalists late Tuesday.
"Journalists are vital to the flow of information, particularly during this time of political upheaval," said deputy director Robert Mahoney.
"It's not the army's job to decide what news organizations can publish."