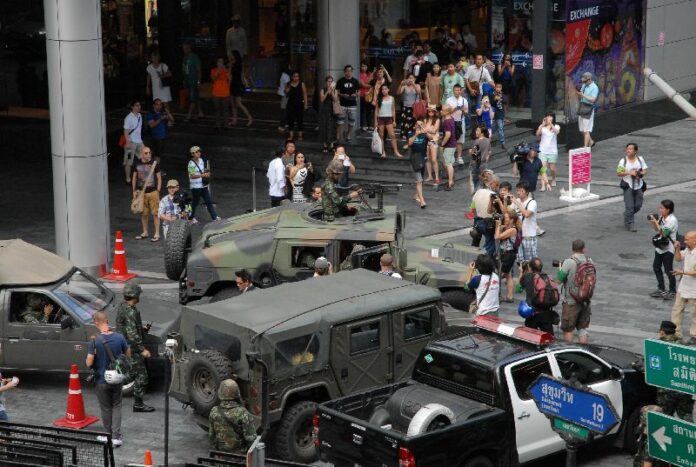 BANGKOK — A private Thai badminton club says it has withdrawn from tournaments in the United States and Australia to protest the two governments' call for a return to democracy in Thailand.
Jen Piyathat, the team's chairman, told Khaosod that "Granular Badminton" will withdraw from the 2014 Community College US Open Championships to protest Washington's criticism of the military coup.
After the Thai army seized control of the country on 22 May, the US suspended military aid to Thailand in condemnation of the coup. A number of prominent American officials, including Secretary of State John Kerry, have also publicly urged the Thai military organise an election and return power to a democratic regime as soon as possible.
"I feel sorry for our players who lose this opportunity [to compete in the tournaments]," Mr. Jen said in a phone interview, "But what else can we do? The nation must come first."
In a statement posted on its Facebook page yesterday, the team also said it will no longer compete in the Star Australian Open 2014 tournament scheduled for June 24-29.
The statement says the team is boycotting the competition to protest the Australian government's announcement to downgrade its relationship with the Thai military and place travel bans on the Thai coupmakers .
The team also said that its members and staff will not feel safe during their stay in Australia.
Australia and the United States' calls for Thailand to return to civilian administration have been sharply rebuked by pro-coup Thais, who accuse the western powers of meddling in Thai politics.
For comments, or corrections to this article please contact:[email protected]
You can also find Khaosod English on Twitter and Facebook
http://twitter.com/KhaosodEnglish
http://www.facebook.com/KhaosodEnglish