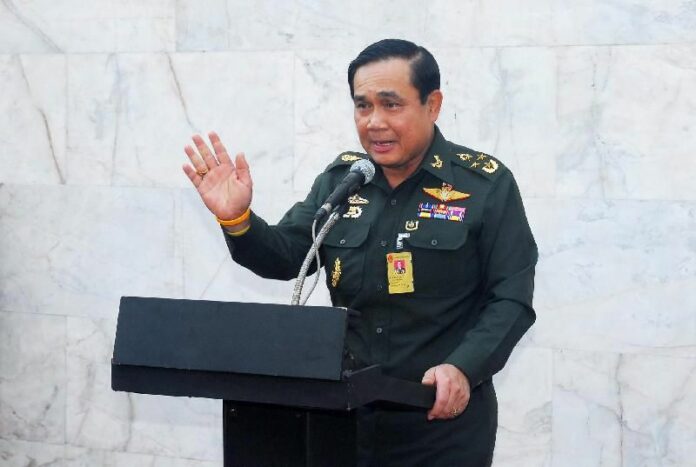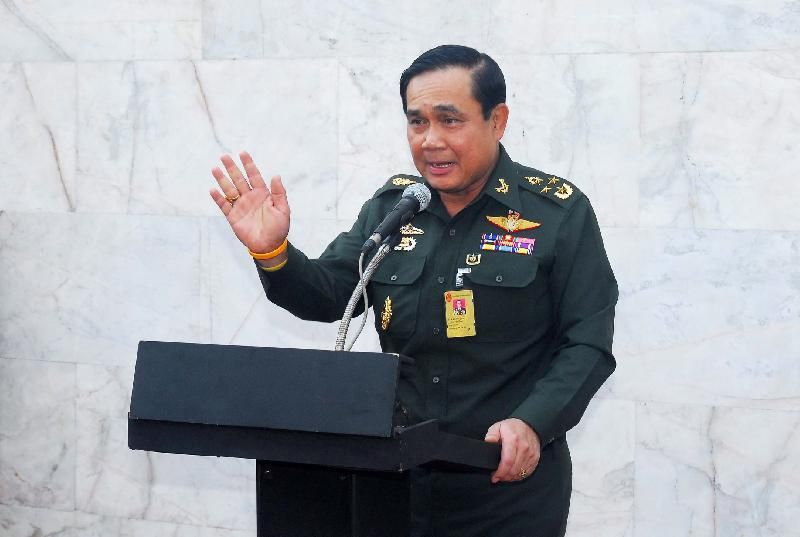 BANGKOK — The Royal Thai Army has released a song reportedly penned by leader of the military junta himself.
The song, titled "Returning Happiness to the People," was released to promote the military's ongoing campaign to restore "happiness" to the Thai public following six months of political protests that ended in a military coup on 22 May.
According to commander of the army marching band Col. Kritsada Sarika, coup-leader Gen. Prayuth Chan-ocha spent "one hour" writing the song before submitting the lyrics to a team of musicians who composed a melody. (Scroll down to see an English translation of the lyrics).
"He wants to convey a message from his heart," Col. Kritsada explained.
The song was released on Youtube two days ago and has already attracted more than 110,000 views.
Most of the comments heap high praise on Gen. Prayuth's work.
"I love and respect the spirit and sincerity of Gen. Prayuth," reads one comment. "You sacrificed your personal happiness for the people and the country."
However, some comments are not as warm.
"Don't think people are stupid. This method was used 70 years ago. Soldier bastards! We fed you to protect our homes but you end up biting the house owners," one detractor wrote.
Since seizing power, the military junta's National Council For Peace and Order has launched a blitz of public relations events aimed at winning the hearts and minds of the Thai public, while simultaneously stripping them of basic human rights and political freedoms.
Over the past week, the army has held a number of "Returning Happiness to the People" fairs that feature musical performances by military personnel, free haircuts, free food, and opportunities to take photos with soldiers.
At the same time, the military has sought to silence all critics by detaining hundreds of activists, banning political protests, censoring the press, and threatening to prosecute dissidents in military courts.
"Returning Happiness to the People"
[Khaosod English's Unofficial Translation]

Lyrics by Gen. Prayuth Chan-ocha
Melody by Wichian Tantipimolpan

The day the nation, the King, and the mass of people live without danger
We offer to guard and protect you with our hearts
This is our promise
Today the nation is facing menacing danger
The flames are rising
Let us be the ones who step in, before it is too late
To bring back love, how long will it take?
Please, will you wait? We will move beyond disputes
We will do what we promised. We are asking for a little more time.
And the beautiful land will return
We will do with sincerity
All we ask of you is to trust and have faith in us
The land will be good soon
Let us return happiness to you, the people
Today, we will be tired [because of our mission], we know
We offer to fight the danger
Lives of soldiers will not surrender
This is our promise
Today the nation is facing menacing danger.
The flames are rising
Let us be the ones who step in, before it is too late
The land will be good soon
Happiness will return to Thailand