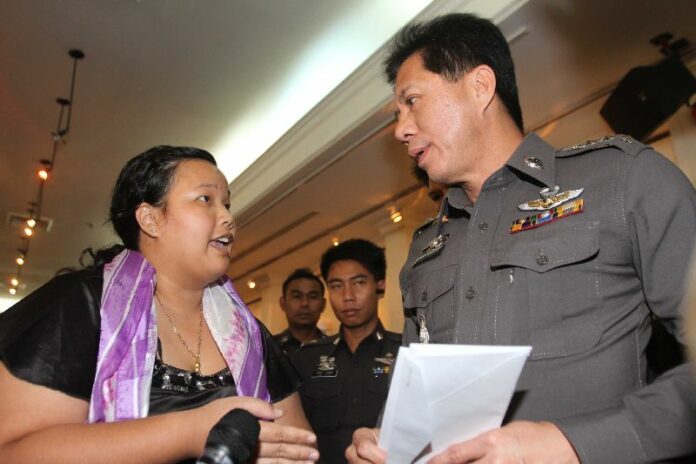 BANGKOK — Thailand's military junta blocked a panel discussion on human rights in Thailand earlier this week because of concerns over the spread of "false information," a spokesperson said today.
"We had to be careful about the discussion topic, to make sure that it would not [defame] other individuals or organisations," explained Col. Winthai Suvaree. "The discussion could have lacked sufficient facts or contained unreliable information not supported by clear evidence."
He continued, "That information may have also only presented a one-sided perspective full of prejudice. It may have caused misunderstanding in society about certain individuals or organisations."
Col. Winthai was referring to a panel discussion titled "Access to Justice in Thailand: Currently Unavailable," that was slated to feature representatives from Amnesty International Thailand, the Thai Lawyers for Human Rights, and Cross Cultural Foundation on 2 September.
A few hours before the event, the junta's National Council For Peace and Order (NCPO) sent a letter to the organisers, "asking for their cooperation" to cancel the talk. Policemen also arrived at the venue of the talk – the Foreign Correspondent Club of Thailand (FCCT) – to make certain the discussion did not take place.
Organisers said the panel was planning to discuss obstacles to justice in post-coup Thailand, such as the NCPO's decision to try dissidents in military court and arbitrarily detain hundreds of activists, politicians, and academics.
However, Col. Winthai said any complaint about perceived "injustice" under the NCPO should be submitted directly to the junta through regional government agencies.
"Those who are responsible in the relevant issues will urgently resolve the problems in an appropriate manner," Col. Winthai told reporters. "I believe this effort will adequately meet the need for information … in contrast to the aforementioned activity [the panel discussion]."
The NCPO spokesperson also claimed that the event's organisers only notified authorities a day before the talk was scheduled to take place, which did not give the NCPO enough time to consider the content and "intention" of the event.
"We were concerned that the activity may involve politics. Relevant officials had to carefully consider it," Col. Winthai said.
Tuesday marked the second time security officers have entered the FCCT, long known as a sanctuary for free debate in Thailand, in the last four months. On 27 May, soldiers stormed the FCCT and detained former Minister of Education Chaturon Chaisaeng as he was speaking to a crowd of foreign journalists about why he did not surrender himself to the NCPO.
For comments, or corrections to this article please contact: [email protected]