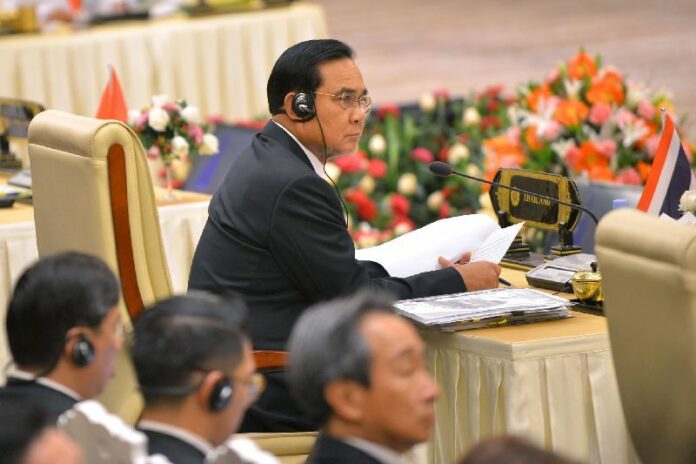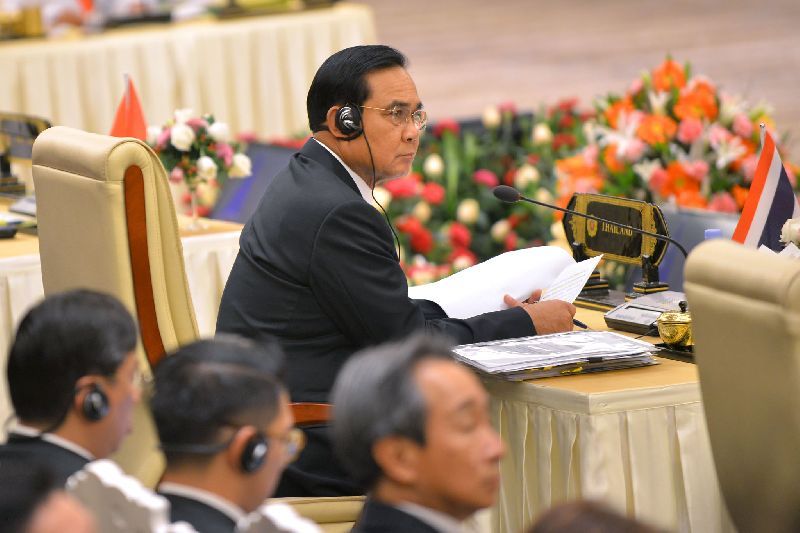 BANGKOK — Thailand's junta chairman and Prime Minister Prayuth Chan-ocha personally met with 16 newspaper executives in Bangkok yesterday to "create understanding" about his administration.
Although news editors have been summoned to meet with representatives from Thailand's military junta several times since Gen. Prayuth led a coup on 22 May, yesterday's two-hour meeting marked the first time the junta chairman was present for the talks himself.
"If I do something good, you can't say that I didn't do anything worthy," Gen. Prayuth said yesterday. "I'm thoroughly thinking through everything and trying to do my best."
Gen. Prayuth said the meeting was not intended to infringe on freedom of expression in Thailand, but merely an effort to explain what his government has been doing.
"I don't know if all of the outcomes will be good, but I'm putting myself 100 percent – or even more than 100 percent – into this," Gen. Prayuth said. "If it's still not good or there's any corruption along the way, I will be audited and accept legal prosecution."
​
Gen. Prayuth Chan-ocha with print media executives at the Rajpruek Club in Bangkok, 3 Dec 2014.
Asked if he felt relieved after the meeting, Gen. Prayuth said he enjoyed the opportunity to get to know the news editors better.
Gen. Prayuth, who was chosen as Prime Minister by a rubber-stamp council in August, is known for his hostile exchanges with reporters, who he frequently reprimands for scrutinizing his administration.
Although he has stopped short of subjecting the press to full-scale censorship, the junta chairman has repeatedly asked the media to "cooperate" with his government.
Many news agencies in Thailand have been exercising self-censorship in the face of intimidation from the junta, and last month, the army ordered a TV station to drop a talk show that was airing complaints from the public about the 22 May coup.
"The media has two duties," Gen. Prayuth said last week, after chastising the press for their coverage of flash anti-coup protests staged by student activists in Bangkok and Khon Kaen. "One is to explain the situation and create understanding with the people, with some critical reporting and criticism. But you also have to support the missions of this government."
After toppling the former elected government in May, the junta appointed three bodies to oversee a broad reform effort aimed at achieving "national reconciliation." Gen. Prayuth says that elections will be held in late 2015 at the earliest, and only if the reforms are completed and the political climate is deemed stable.
Read more:
Prayuth Asks Media To Stop Reporting About Thaksin
For comments, or corrections to this article please contact: [email protected]
You can also find Khaosod English on Twitter and Facebook
http://twitter.com/KhaosodEnglish
http://www.facebook.com/KhaosodEnglish