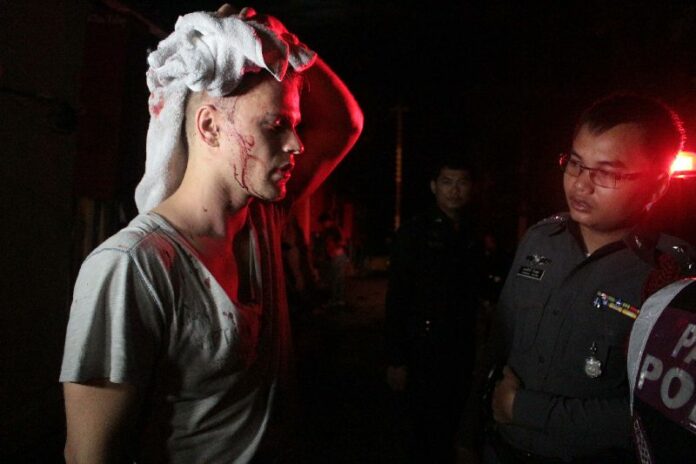 PATTAYA — A 27-year-old Russian man used Thai boxing moves to fight off a gang of robbers who attacked him and his girlfriend in Pattaya last night, police say.
Locha Leehasov, whose father owns a restaurant in the resort town, told police that three men attacked him and his girlfriend on Wongamat Beach.
One of the men allegedly hit Leehasov over the head with a beer bottle, leading him to hit back with Muay Thai boxing techniques he learned in Thailand, police say.
The three men then reportedly fled the scene with Leehasov's girlfriend's purse.
Sadayu Thonkong, an 18-year-old passerby who witnessed the crime, chased after the men and handed one of them over to police. The suspect, an 18-year-old from Cambodia, admitted that he and two friends were behind the theft, police say.
According to police, the three Cambodian men, who are construction workers in the area, decided to rob the Russian couple after they ran out of alcohol.
Pattaya is a beach town east of Bangkok known for its red-light district and high rate of crimes against foreigners.